Quick bite: Creating a new recipe on Recipe Builder
Erudus is a powerful data platform with a range of business-improving tools and solutions, and though we've made it as user-friendly as possible, we know it's important to have a resource for our customers to get answers to their questions and learn how to use Erudus to it's full advantage. Enter Knowledge Base, the user manual in which you can learn everything you'll conceivably ever need to know about using Erudus.
---
This time we're turning our attention to "Creating a new recipe on Recipe Builder".
This is a guide on how to create a new recipe using the recipe builder tool. There is a video guide above navigating around the recipe builder tool or see below for a step-by-step guide.
Step 1 - Access the Recipe Builder
Click the "Recipe Builder" button on the User Dashboard.
Step 2 - Create a new recipe
Click "Create a new recipe". Both the Nutritional Calculator and Recipe Builder options are shown below.
Step 3 - Add your ingredients
Use the buttons at the bottom of the ingredients list to start adding ingredients to your recipe.
For more information on adding ingredients, see the following guides:
Step 4 - Name your recipe
Name your recipe in the selected box at the top of the screen.
Step 5 - Add method and recipe notes, view nutritional & allergen data, generate ingredients labels and add images
Click the method & recipe notes tab and add any notes or a method for your recipe.
Ensure you click the save button once this is completed.
You can view the nutritional information, allergen and dietary information, generate ingredients labels and add images using the tabs shown below.
From this point, your recipe is now complete, to download the recipe as a PDF continue to step 6, otherwise, go to step 8.
Step 6 - Download your PDF
To download a PDF version of your recipe specification, click the 'Download PDF' button.
You may also be interested in…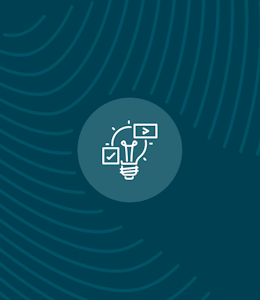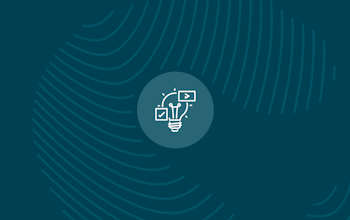 You may also be interested in…
Quick bite: Uploading Purchase History For Customers
Read
You may also be interested in…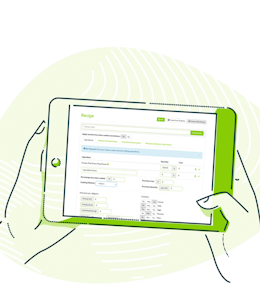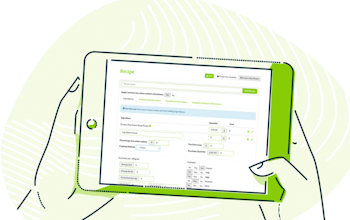 You may also be interested in…
Solutions Spotlight: Recipe Builder
Read
You may also be interested in…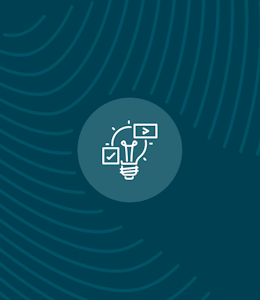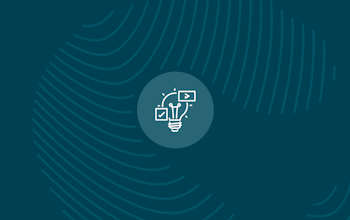 You may also be interested in…
Quick bite: Searching for a Product Image
Read