Erudus Connector for Akeneo PIM
The best way to enhance your product data, in partnership with Foodservice Online.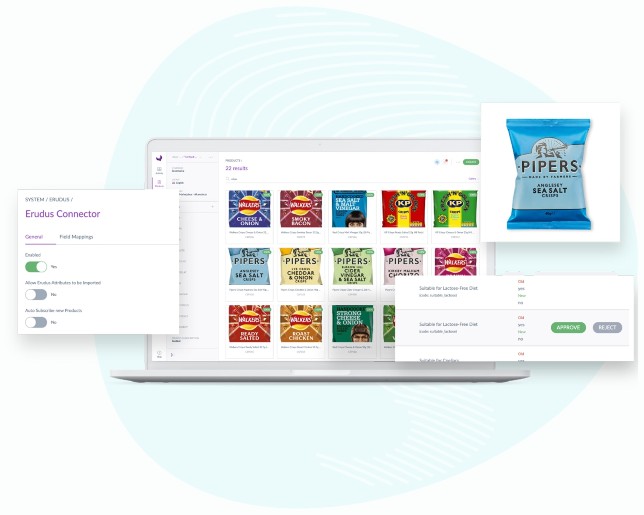 We've partnered with Foodservice Online, who have created the Powered by Erudus Akeneo PIM extension, a new product information management solution.
This solution comes fully integrated with the Erudus Data Pool, and makes it quicker and easier than ever before for Wholesalers to manage and enrich their product data - perfect for those looking to enhance their data quality whilst saving time and money.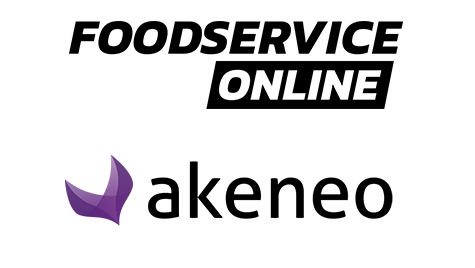 Connect in seconds
Erudus has its own settings tab in Akeneo PIM, all you need to do is add your Erudus API credentials to it. That's it, you can get started!
Automatically map your products to Erudus
Use PIM to utilise your EAN data - automatically check the Erudus Data Pool for new and updated product mappings.
Combine your own unique content with Erudus
Not only can you merge your own images and descriptions with Erudus product data, you can even choose which Erudus attributes to synchronise.
Also Includes
Preview product data in realtime
Sync Akeneo PIM to Erudus and it will constantly check our Data Pool for new and updated product data.
Image Hub
Akeneo PIM is fully compatible with the Erudus Image Hub, and its thousands of product images.
Manage product data across all your channels
Use the Erudus Connector for Akeneo PIM to draw down additional information and keep all of your product data in sync - cross-channel management has never been so easy.
Erudus dashboard on Akeneo PIM
The dedicated Erudus tab allows you to preview data for particular products and manage changes and updates, meaning you're in total control of what you see.
Working closely with Erudus, we have designed a PIM solution specifically for Foodservice Wholesalers who are looking to improve the quality of their product data whilst reducing the time and cost it takes to manage and share.