For Manufacturers
Share your product data
once, and for all
Your time is valuable. Rather than answering endless questions from Wholesalers, Caterers and Retailers every day, simply share your product specifications via Erudus.
Save time, money and people power
Answering daily requests for up-to-date product information costs Manufacturers time, money and resources. Eliminate unnecessary interruptions by giving the rest of the food industry instant access to your product data, anytime.
A home for all your product specifications
Log in anytime, anywhere, to upload or amend your branded and own-label products to Erudus. Our intuitive interface for desktop, tablet or smartphone makes it easy for anyone in your organisation to navigate our system, even when they're on the go.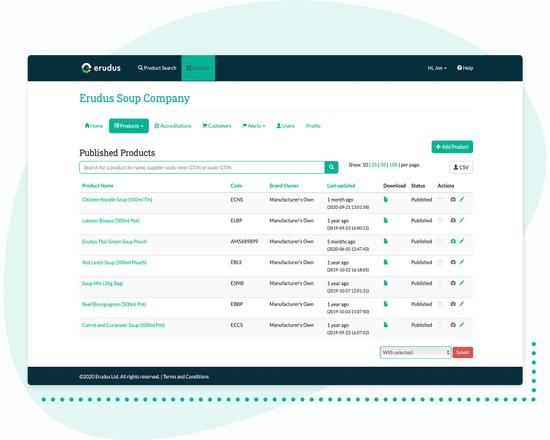 A system that works seamlessly with yours
There's no need to change the way you work when you join Erudus. Our Manufacturer API links with your existing in-house software, so that you can enter your product data in the usual way knowing that it will be shared automatically with the rest of the food industry.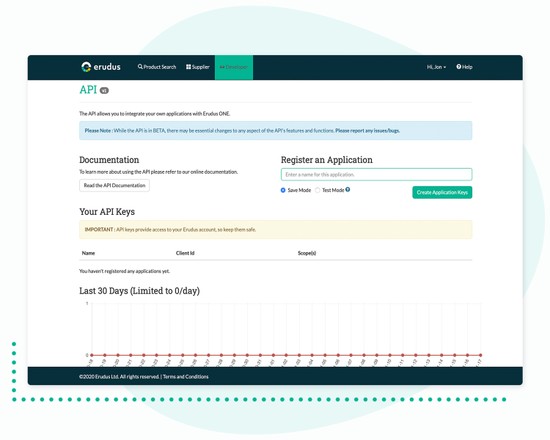 Benefits to you
Streamline your business
Erudus lets you quickly and easily tell the food industry everything it needs to know about a product – from its nutritional values to the way it's packaged. When you add a new product or amend an attribute of an existing one.
Update your product data on the go
There's no need to be sitting at a desk to use Erudus. Anyone in your team can search, upload or amend products when they're out and about via their smartphone or tablet.
Enjoy crystal clear reporting
Give your sales team everything they need to sell your products, in the formats that work best for them. Download single product specifications or a whole range of data as PDF or CSV files to view on screen or in print; or use our powerful Query Builder to gain complex insight into any product in seconds.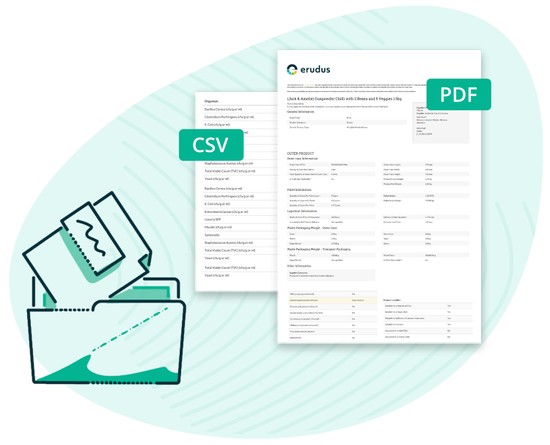 Share your product credentials
When your products are accredited, certified or covered by assurance schemes, the world needs to know. Share your logomarks and certificates in Erudus so that Wholesalers, Caterers and Retailers can download and display them proudly.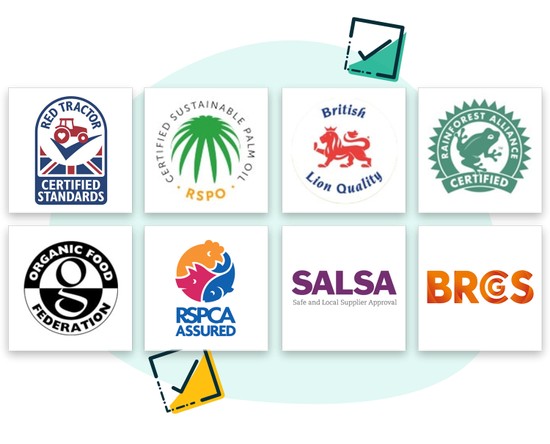 Showcase your products in Image Hub
Help Wholesalers sell your products by giving them instant access to a range of print quality product shots and brand assets. Upload anything from product logos to pack shots to our Image Hub, and your customers will never have to request images directly from you again.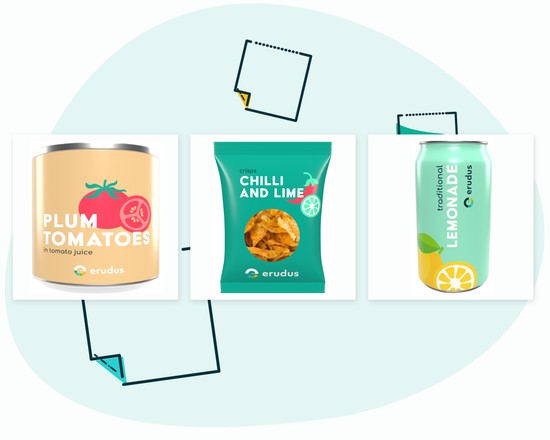 Benefits to your customers
Sharing your product data helps your customers...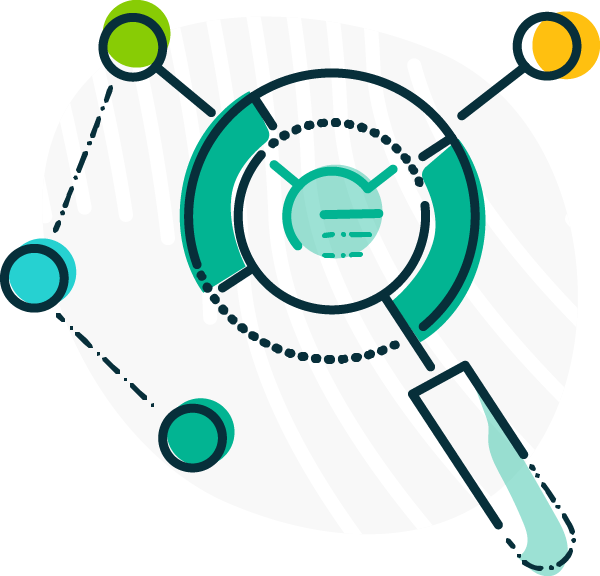 Keep consumers safe
They can search for nutritional content, allergens and dietary advice across thousands of products.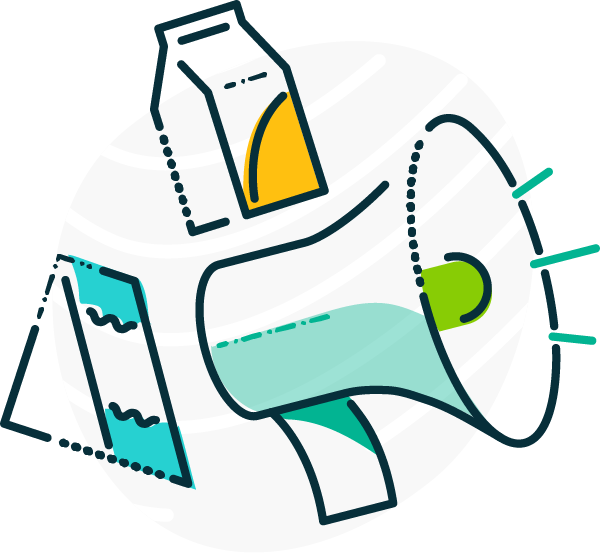 Market your products
They can access thousands of print and digital quality product images, perfect for marketing materials.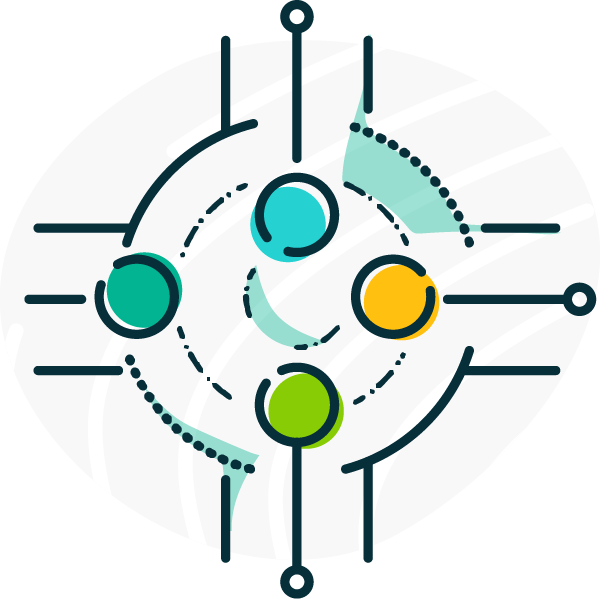 Streamline their business
No more chasing you for product specifications – they can find out everything they need to know from Erudus.
See how Erudus is already working for Manufacturers like you
1,271 manufacturers, from farmhouse kitchens to global brands, have already discovered Erudus. Watch to see how we've made a difference to your business.
Our pricing
Payment options to suit you
The cost of your Erudus subscription is calculated by the annual turnover of your business. Pay monthly, quarterly or annually by direct debit, card or bacs.
Your subscription allows you to upload data and images for an unlimited number of products to the Erudus platform.
Annual turnover:
Less than £2 million
£0Per annum
This is subscription pricing for Manufacturers. See Wholesaler, Caterer or Retailer pricing.
Join the companies already using Erudus
1,271Food Manufacturers

177Wholesalers

82,689Caterers & Retailers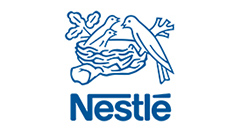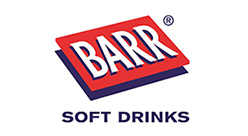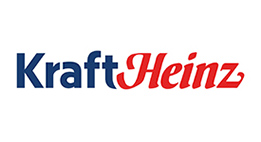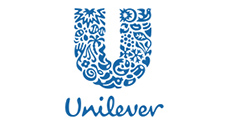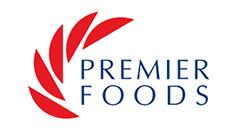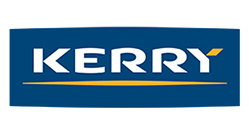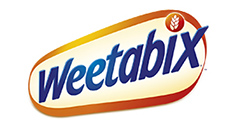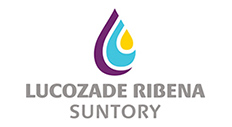 We would definitely recommend the Erudus system for anyone with a need to manage specifications. Over the last few years we have seen huge developments in terms of format and detail and we continue to see regular updates. The Erudus team are happy to listen to feedback and requests for new content. We originally started using the system to allow specific foodservice customers visibility of their products but the format is now so comprehensive we have transferred all our brand specifications onto it rather than the Microsoft word format we previously used. It contains all the information we need including the option to include photographs and the ability to create a pdf version for customers who don't have access to Erudus. The team find it very easy to use and value the features the system brings especially reminders of review dates and the validation function where it identifies errors

The support and backing we have received from Sue and the Erudus Technical Team has been of the highest order. Readily available, with timely and accurate updates they have facilitated Swizzels to be up and running on the Erudus support platform much quicker than we could have ever hoped for. With a Collaborative & understanding approach, they have been a pleasure to work with and are considered a true partner to the sales team here at Swizzels Matlow.
Ready to make the most of your subscription?
Manufacturers

|

01:52
Image Hub for Manufacturers
Manufacturers

|

01:19
Query Builder for Manufacturers
Manufacturers

|

01:36
The Manufacturer Dashboard