Quick Bite: Resetting your password
Erudus is a powerful data platform with a range of business-improving tools and solutions, and though we've made it as user-friendly as possible, we know it's important to have a resource for our customers to get answers to their questions and learn how to use Erudus to it's full advantage. Enter Knowledge Base, the user manual in which you can learn everything you'll conceivably ever need to know about using Erudus.
---
And we're here to show you the sort of information you can find on there, and help you get to grips with everything Erudus. We started at the beginning, with "Logging into Erudus for the first time".
Now we're going to look at one of the most popular queries - how to reset your password…
Step 1 - Navigate to the Erudus homepage
Type the following into your web browsers address bar:
Then press enter - this will bring you to the main login page.
Step 2 - Click the forgotten password link
Click the forgot your password link on the main page marked with a number 1 on the below image.
Step 3 - Enter your email address
Type your email address into the box and click the send password reset link for us to send you a new password.
Step 4 - Check your email
You will receive an email from Erudus with the below password reset, you simply click the link to reset your Erudus password (1) OR copy and paste the URL into your browsers address bar (2).
PLEASE NOTE - This e-mail can often get caught in spam or junk filters, be sure to check these folders on your email account.
This password reset token does expire, if you receive an error telling you the password token is invalid please repeat actions from Step 1.
Step 5 - Choose a new password
Enter a new password into the password box (1) and repeat it below in the confirm password box (2).
Please note your password needs to contain the following:
At least ONE number
At least ONE letter
At least ONE special character (eg. £, @ or &)
It also needs to be AT LEAST a minimum of 8 characters.
Finally, click the reset password button.
You may also be interested in…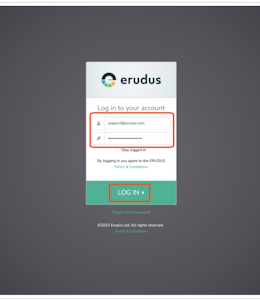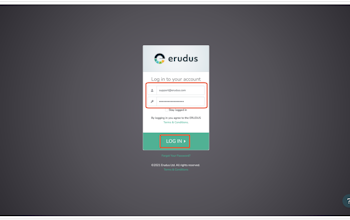 You may also be interested in…
Quick Bite: Logging into Erudus for the first time
Read