Erudus… Showcases Organic Certification
Erudus isn't just a data platform - it's an enriched data platform, with over 200 specifications for each product.
---
One of these attributes is certifications, so users can see which industry certifications a product holds. And in this series we explore the range of certifications you can add to an Erudus product specification, and what they mean.
So far we've covered
This time the spotlight is on Organic Certification...
What is Organic Certification?
Organic Certification is a status that can be issued to food and produce for which "at least 95% of the product's agricultural ingredients are organic and all other ingredients, additives and processing aids are listed as permitted within the organic regulation." Only products that meet this criteria can be certified or labelled as organic, and it is actually breaking the law to describe a food as "organic" (either in the product name, description or even the company name - e.g. Brown's Organic) when it has not been inspected and certified by a government-approved control body.
In order to achieve Organic Certification food products sold in the UK must comply with legal standards and be issued by one of the authorised control bodies. Overall, Organic Certification is overseen by The Department for Environment, Food and Rural Affairs (DEFRA).
DEFRA states that: "Organic food is the product of a farming system which avoids the use of man-made fertilisers, pesticides; growth regulators and livestock feed additives. Irradiation and the use of genetically modified organisms (GMOs) or products produced from or by GMOs are generally prohibited by organic legislation. Organic agriculture is a systems approach to production that is working towards environmentally, socially and economically sustainable production. Instead, the agricultural systems rely on crop rotation, animal and plant manures, some hand weeding and biological pest control." (Taken from DEFRA - Crown Copyright)
When was Organic Certification introduced?
The first controls around the recognition of organic foods were introduced to the EU (European Union) in 1992, amid a decade in which the organic food movement was becoming more well-known and popular amongst consumers. However, organic standards go back even further, with the Soil Association publishing the first in 1967.
What is the aim of Organic Certification?
In the 1990's the concept of organic food became more widespread and the demand for it grew - creating the need for a larger supply chain.
You may also be interested in…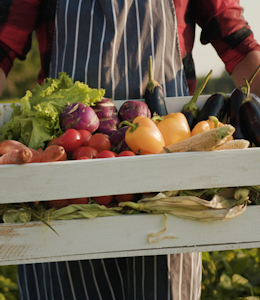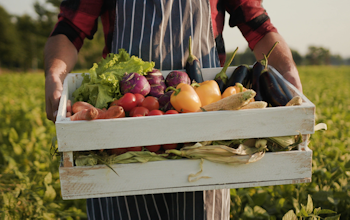 You may also be interested in…
What is organic food?
Read
Where previously the majority of organic food had been sold directly from farmers to consumers, purchasing channels such as supermarkets now wanted to sell organic food on a mass scale and mass scale meant a greater risk of food fraud, mis-labelling and poorer quality products being sold as "organic". Organic certification was introduced to reassure consumers that the organic produce they buy is genuinely organic.
Sometimes products might use other terms and phrases associated with the word "organic", to which the same principles as organic apply. These include:

Bio
Eco
Organically grown
Organically produced
Grown or produced using organic principles
Grown or produced using organic methods
Who awards Organic Certification?
In the UK Organic Certification can only be awarded by an authorised organic control body - you can find a list of them here.
The Soil Association certifies over 70% of organic food in the UK.
What is the Organic Certification mark?
There is no single Organic Certification mark in the UK - different organic control bodies have their own Organic certified marks and badges incorporating their own logo. The important thing is that the control body - whether it be Soil Association, BDA or The Organic Trust, has been authorised by the Government to award certification.
Who can be certified Organic?
Businesses at all stages of the supply chain need to be certified organic in order for a food product to legally be allowed to be labelled organic. These include:
Farming
Manufacture
Packing or re-packing
Storing
Importing
Distributing
Wholesaling
What are the standards you need to meet to get Organic Certification?
All organic standards cover the UK's organic regulations (EC 834/2007 & EC 889/2008 as retained in GB and as applied in the EU if you are in Northern Ireland). You can see the regulations here.
Authorised certification bodies are legally required to employ standards that cover these regulations as a minimum, but many choose to exceed them and use a more extensive and/or thorough framework of standards.
Standards are generally grouped by category or production stage, such as:
Food & Drink products
Farming
Feed Processing
Abattoirs & Slaughtering
Aquaculture
Organic standards cover every part of a product's manufacture and distribution. In the case of the Soil Association such areas include:
Your supply chain
Record keeping
Labelling your products
Product composition
Separation when processing and storing
Importing
Livestock production
GM and additives
Packaging
You can see and download full Soil Association Organic Standards for Great Britain here.
What are the rules around Organic labelling?
There are stringent rules around the labelling of certified organic products. Even once a product has been audited by an authorised control body, found to have met organic requirements and awarded certification it must include the following on the label:
The business's control body code number (For produce originating in the UK, the code number format is "GB-ORG-XX")
A statement of agricultural origin
Any third parties carrying out labelling for an organic product is also subject to these requirements, and permission to label a product as organic may be revoked if the labelling requirements are not met.
How do you gain Organic Certification?
The first step in obtaining Organic Certification is to register with a UK organic control body. You can find a list of these authorised bodies here, and are advised to choose the one best suited to your business.
The body you choose to apply to will have its own application process but it will generally involve filling out an application form, paying an application or licensing fee, and undergoing an audit carried out by the control body or a third party assessor (if any areas in which corrective action is required are identified these will need to be addressed and a second audit or review will need to be carried out) before certification is awarded.
There is no standard set of time for the application process but certification is commonly awarded between 2 and 4 months after registering with a control body.
You may also be interested in…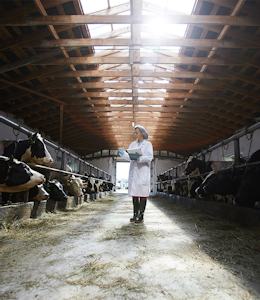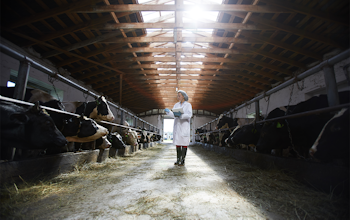 You may also be interested in…
Erudus… showcases Red Tractor Certification
Read
You may also be interested in…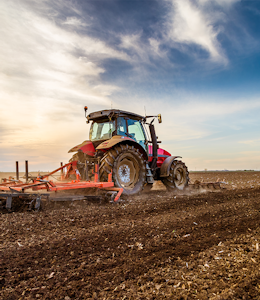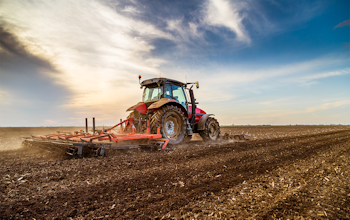 You may also be interested in…
Erudus… showcases LEAF (Linking Environment and Farming) Certification
Read
You may also be interested in…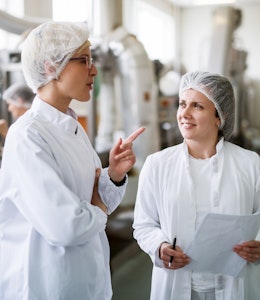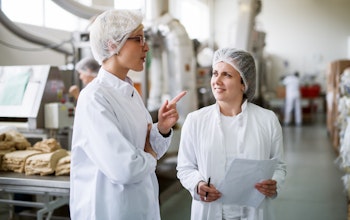 You may also be interested in…
Erudus… Showcases BRCGS Certification
Read