Erudus… showcases Quality Meat Scotland Certification
Erudus isn't just a data platform - it's an enriched data platform, with over 200 specifications for each product.
---
What is Erudus… Quality Meat Scotland Certification?
Quality Meat Scotland Certification is awarded by Quality Meat Scotland to beef, lamb and pork products that have met the standards set by the organisation's assurance schemes.
The scheme's 3 premium brands - Scotch Beef PGI (Protected Geographical Indication), Scotch Lamb PGI and Specially Selected Pork, can only be awarded to products made from livestock that have been born, reared and slaughtered on Quality Meat Scotland Assured holdings, and for which this process has taken place entirely in Scotland.
The Quality Meat Scotland certification scheme is one of the longest established of its kind, with the Cattle & Sheep Assurance Scheme being almost 32 years old.
What does Protected Geographical Indication mean?

Protected Geographical Indication, or PGI refers to the recognition of a specific area for producing high quality food or drink. In the case of Quality Meat Scotland it means that the beef or lamb has been sourced from a Scottish farm which adopts best practises in line with standards set by Quality Meat Scotland and the end consumer can therefore be assured of its superior quality.
What is the Quality Meat Scotland Certification mark?
There are different Quality Meat Scotland certification marks for different types of meat.
They are Scotch Beef, Scotch Lamb and Specially Selected Scotland Pork. There is also a mark to indicate Protected Geographical Indication.
Who do Quality Meat Scotland work with?
Quality Meat Scotland works closely with many Scottish livestock farms - for instance, nearly 100% of Scottish pig farming businesses are members of the Quality Meat Scotland Pigs Assurance Scheme.
In addition to the livestock assurance schemes, Quality Meat Scotland has 4 non-livestock assurances schemes for Feeds, Haulage, Auction Market and Processor, meaning they also work people across the entire supply chain, including businesses who produce feed for animals destined to carry Scotch Beef PGI, Scotch Lamb PGI and Specially Selected Pork certification, and livestock hauliers.
What are Quality Meat Scotland standards?
Whole chain assurance underpins the integrity of Quality Meat Scotland certification, meaning there are exacting standards across a whole suite of assurance schemes - both livestock and non-livestock.
Each of Quality Meat Scotland's schemes is focused on factors like production standards, animal welfare and wellbeing (the QMS Animal Welfare and Wellbeing Charter is a guiding principle for all QMS assurance schemes), and product provenance and traceability.
A cross-section of standards included in the schemes:
Manufactured feeds must be sourced from QMS approved feeds suppliers
Animals must be transported by QMS approved livestock hauliers
Animals must be sold through QMS approved auction markets
Animals must be slaughtered by QMS approved processors
Cattle and sheep must have been born, reared and slaughtered in Scotland
You can find out more about each of the schemes here:
How do Quality Meat Scotland ensure standards are being met?
Quality Meat Scotland use spot checks as a way to ensure standards are being met by those carrying QMS certification, so that end consumers can have confidence in the product quality and the welfare of the animals.
The spot-check scheme was piloted in 2019, and will move ahead with a focus on farms that have occasionally failed to meet full compliance with key risk standards, and an element of random visits too. The QMS website also assures that the existing process which sees spot checks undertaken where concerns are raised about a farm which is in the scheme will also continue.
During a spot-check visit the primary focus will be on the following areas:
Animal Welfare
Food safety
Environmental
Farm Appearance
How do you gain Quality Meat Scotland certification?
You can start the process for gaining Quality Meat Scotland by using the application form for the relevant scheme. You can find the application forms here:
For more information about Quality Meat Scotland visit their website.
You may also be interested in…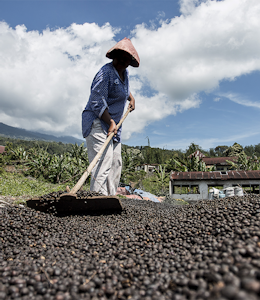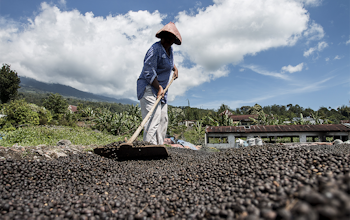 You may also be interested in…
Erudus… showcases Fairtrade Certification
Read
You may also be interested in…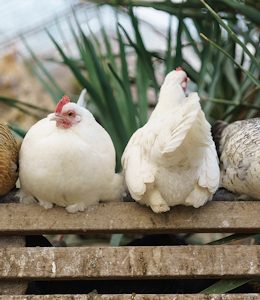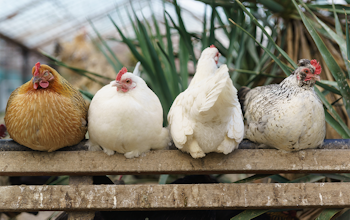 You may also be interested in…
Erudus… showcases RSPCA Assured Certification
Read
You may also be interested in…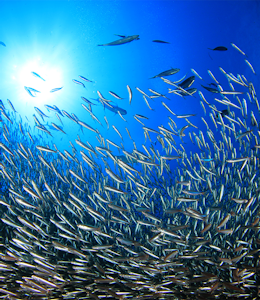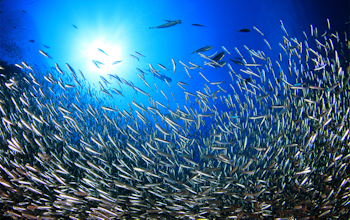 You may also be interested in…
Erudus… showcases Marine Stewardship Council Certified (MSC) Certification
Read