Erudus… showcases LEAF (Linking Environment and Farming) Certification
Erudus isn't just a data platform - it's an enriched data platform, with over 200 specifications for each product. One of these attributes is certifications, so users can see which industry certifications a product holds. And in this series we explore the range of certifications you can add to an Erudus product specification, and what they mean.
---
LEAF stands for Linking Environment and Farming, and LEAF Marque is a globally recognised assurance system. With a focus on sustainably farmed products, Leaf Marque Certification can be held by businesses who meet the programme's rigorous standards of sustainable farming practice (and have also been independently assessed and verified against the LEAF Marque Standard). The scheme assists their producers in improving their soil and water management, conserving ener­gy, pro­tect­ing their crops, enhancing wildlife habitats and reaching out to their local communities, and is based on the sustainable farming principles of Integrated Farm Man­age­ment (also known as IFM).
What does IFM cover?

IFM covers areas such as soil and water management, pollution control, crop health, animal welfare, community engagement, energy efficiency and landscape and nature conservation. Find out more about IFM here.
What is the aim of LEAF?
LEAF is dedicated to realising their vision of a glob­al farming and food system that tackles the most prevalent challenges currently faced by the agriculture industry and:
Delivers Climate Positive action and protects the environment.
Builds resilience.
Supports the health, diver­si­ty and enrich­ment of our food, farms, and society.
They seek to unite a wide range of actors from across the food chain – farmers, retailers, researchers and NGO's - in their endeavour, and inspire and enable more circular approaches to farming and food systems through integrated, regenerative and vibrant nature-based solutions. The solutions aim to deliver productivity and prosperity among farmers, enrich the environment by developing climate resilience, improving nature and biodiversity and pos­i­tive­ly engage young peo­ple and wider society.
What is the LEAF Marque Certification logo?
The LEAF Marque Certification logo is a green and white outlined leaf, and sometimes the same leaf presented in a circle with the scheme's full name (Linking Environment and Farming).
The LEAF Marque can be displayed on products that have met LEAF Marque Certification standards and is intended to signify to consumers that they are purchasing a product that comes from farmers who care for the countryside and wildlife, and is sustainable and environmentally responsible.
Who do LEAF Certification work with?
LEAF Marque Certification works with:
Farmers and Producers
Those in the food industry
Scientists
Retailers
Consumers
Some 45% of UK fruit and vegetables are grown by LEAF Marque certified businesses.
What are LEAF Certification standards?
The requirements of LEAF Marque Certification are underpinned by the principles of Integrated Farm Management (IFM). These principles are designed to deliver a more sustainable method of farming, one that uses both modern technologies and traditional practises and delivers prosperous farming that enriches the environment and engages local communities.
LEAF standards are designed for the continuous improvement across the whole farm and cover:
Organisation and Planning
Soil Management and Fertility
Crop Health and Protection
Pollution Control and By-Product Management
Animal Husbandry
Energy Efficiency
Water Management
Landscape and Nature Conservation
Community Engagement
Find out more about LEAF Marque Certification standards here.
How do LEAF Certification ensure their standards remain relevant?
Because the food and agriculture industries are impacted by constantly evolving industry practises and scientific understanding, LEAF Marque Certification Standards are reviewed every few years in order to ensure they remain up to date and effective.
The Standards review is public and consistent with best practice codes and guidelines provided by ISEAL, and engages LEAF members and stakeholders including academics, fellow NGO's, government, industry and members of the public throughout the process.
LEAF also invests in independent monitoring and evaluation to assess the effectiveness of LEAF Marque certification and gain an insight into the continuous improvement of the standard.
How do you gain LEAF Certification?
In order to be LEAF Marque certified, businesses must have a baseline certification system for each product. The baseline certification system must be approved by LEAF Marque, and you can info@leafmarque.com if you would like LEAF Marque to review a baseline certification system.
It's also necessary for businesses to hold LEAF Charity Membership in order to obtain a Claims & Labelling Licence - a benefit included within LEAF Charity membership is the eligibility to make a LEAF Marque claim. It should be noted that there are no charges to obtain a Claims & Labelling Licence.
You can learn more about becoming a LEAF member here.
Find out more about LEAF Certification by visiting their website.
You may also be interested in…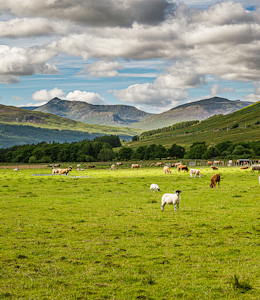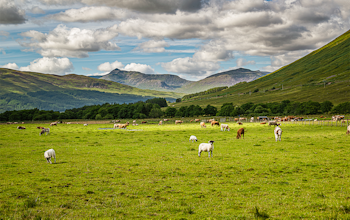 You may also be interested in…
Erudus… showcases Quality Meat Scotland Certification
Read
You may also be interested in…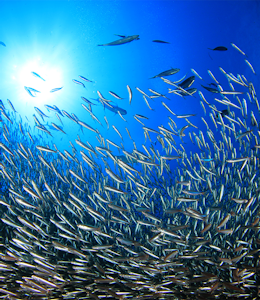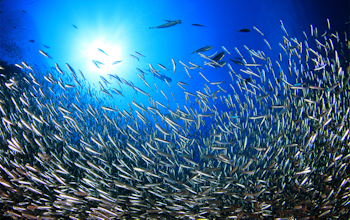 You may also be interested in…
Erudus… showcases Marine Stewardship Council Certified (MSC) Certification
Read
You may also be interested in…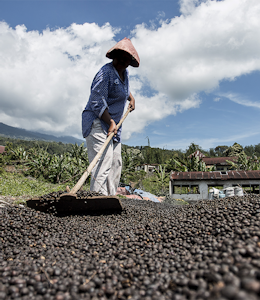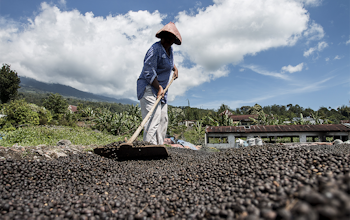 You may also be interested in…
Erudus… showcases Fairtrade Certification
Read