Erudus…showcases Rainforest Alliance Certification
Erudus isn't just a data platform - it's an enriched data platform, with over 200 specifications for each product.
---
One of these attributes is certifications, so users can see which industry certifications a product holds. And in this series we explore the range of certifications you can add to an Erudus product specification, and what they mean.
So far we've covered
This time the spotlight is on Rainforest Alliance Certification…
What is Rainforest Alliance certification?
Rainforest Alliance has a 2020 certification programme made up of 3 components, which are:
Sustainable Agriculture Standard - this includes things like Farm and Supply Chain requirements
Assurance System - this focuses on audits, ensuring certification authorisation bodies operate to the highest standard, that the certification rules are followed to ensure compliance with the Farm and Supply Chain requirements and that Rainforest Alliance audits are of the highest quality.
Data Systems and Tools - a certification platform and IT-based tools intended to be made readily available to certificate holders, farmers and those in the supply chain, so they can best track and manage performance to see that it is held up to the Sustainable Agriculture Standard.
In order to achieve Rainforest Alliance certification, farms and companies must be regularly audited by an accredited third party certification body against either the Sustainable Agriculture Standard or the Chain of Custody Standard. You can find out more about the Rainforest Alliance certification programme here.
What is the aim of Rainforest Alliance certification?
The ultimate mission of Rainforest Alliance certification is to make responsible business the new normal, ensuring a better future for farmers, people and the planet itself.
They seek to do this by using the certification programme to help farmers adapt to climate change and produce better crops that are both more sustainable and cost effective, helping the farmers and other companies in the supply chain to become more credible, responsible, and adept to consumer expectations.
Why was Rainforest Alliance certification developed?
Rainforest Alliance certification was developed as a result of the merger between the Rainforest Alliance and UTZ in 2018. This was the jumping off point for the two to "combine our experience and develop a strong, forward-looking approach to certification".
The programme was created as a solution to the ever-evolving challenges of sustainable agriculture and its supply chain, with the introduction of the 2020 Certification hoped to change and improve the way certification and how it delivers value to the people associated with it.
What is the Rainforest Alliance certification seal?
The Rainforest Alliance has a Rainforest Alliance Certified seal that can be used and displayed by those farmers and companies who meet the programme's certification requirements.
The seal, which incorporates a green frog, signifies that a product "contributes to a better future for people and the planet" and can currently be found on some 30,000 foods, drinks and forestry products.
How can Rainforest Alliance certification help your business?
There are several ways in which farmers and companies can benefit from Rainforest Alliance certification.
Companies
Give assurance and confidence to your customers who demand environmental responsibility and sustainability
Better business practices
Positive impact on the planet
Improved reputation
Reduced costs
Improved profitability
Farms
Public and positive impact on the environment
Better working conditions for workers
Safer farms
Long-term sustainability
Increased productivity
Positive impact on local communities
Higher quality products
Who does the Rainforest Alliance work with?
The Rainforest Alliance works with farmers and companies across the whole globe, at many different levels of the supply chain and in many different sectors. All those involved are provided with the relevant requirements for their individual situation. .
What are the Rainforest Alliance certification standards?
The Rainforest Alliance certification standards are in 2 parts - Farm Requirements and Supply Chain Requirements.
The Farm Requirements are designed to "help farmers protect the landscapes where they live and work, while offering an enhanced framework to improve their livelihoods and advance the human rights of rural people."
You can read them here.
The Sustainable Agriculture Standard's Supply Chain Requirements aim to "foster transparency and responsible business practices among companies from farm to shelf."
You can read them here.
Is there a cost to Rainforest Alliance certification?
Yes, there is a cost to Rainforest Alliance certification, though the exact amount depends on several different factors, such as:
Your role in the supply chain
Whether you are a farmer, a company, or a certification body
The type of crop you farm or your product is made from
You can calculate the cost here.
How do you gain Rainforest Alliance certification?
You can start the process for obtaining Rainforest Alliance certification by filling out the form here.
Alternatively, you can head over to the Rainforest Alliance Help Centre to find out more about working with them, getting trained in sustainable agriculture and how to use the Rainforest Alliance certified seal.
For more information about Rainforest Alliance certification visit the website.
You may also be interested in…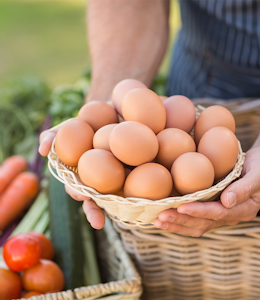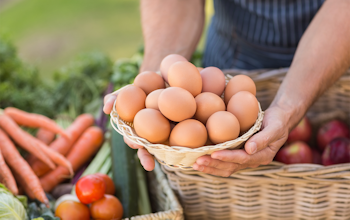 You may also be interested in…
Erudus… showcases Food for Life Supplier Scheme Certification
Read
You may also be interested in…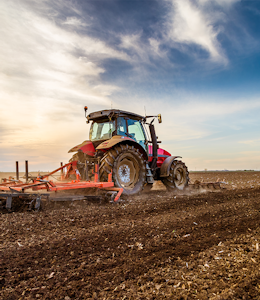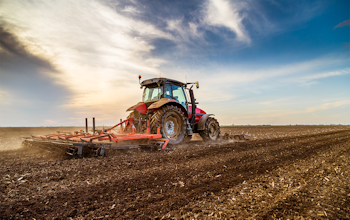 You may also be interested in…
Erudus… showcases LEAF (Linking Environment and Farming) Certification
Read
You may also be interested in…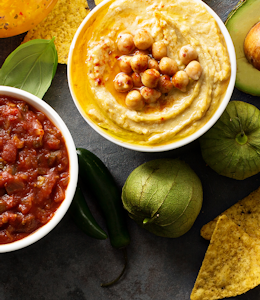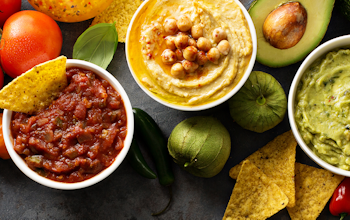 You may also be interested in…
Erudus… showcases SALSA (Safe And Local Supplier Approval) Certification
Read