Erudus… showcases RSPCA Assured Certification
Erudus isn't just a data platform - it's an enriched data platform, with over 200 specifications for each product. One of these attributes is certifications https://erudus.com/news/you-should-know/erudus-provides-certification, so users can see which industry certifications a product holds. And in this series we explore the range of certifications you can add to an Erudus product specification, and what they mean.
---
What is RSPCA Assured?
RSPCA Assured (formerly known as Freedom Food) is a farm assurance and labelling programme devoted solely to animal welfare. It aims to improve the welfare of animals being farmed for food and its logo (found on menus and food products across the UK) confirms that higher welfare ideals and a better quality of life have been achieved. Every aspect of an animal's life is covered under the scheme, from birth and feeding through to water requirements and slaughter. Healthcare and transportation are also examined by the team of assessors who carry out inspections of almost 4,000 hatcheries, hauliers and abattoirs.
Who can join the RSPCA Assured scheme?
Free-range, organic, indoor and outdoor farms can all join the RSPCA Assured scheme and display the logo so long as the programme's strict standards are met. Hauliers and abattoirs can also use the logo if they meet every standard.
Why did RSPCA Assured begin?
RSPCA Assured began after the RSPCA's then Head of Farm Animals and Deputy Chief Vet opened up the conversation of a potential ethical food label. They wanted to give consumers the opportunity to select products from higher welfare farms and support farmers dedicated to providing this.
After conducting surveys to gauge public opinion and speaking to farmers across the country, RSPCA Assured was launched - then known as the Freedom Food brand.
That was back in the 1990's and since then, the scheme has helped thousands of farmers and been adopted by many of the UK's biggest food retailers. In 2015 the Freedom Food scheme rebranded as the recognisable 'RSPCA Assured', by which it is still known today.
What does RSPCA Assured mean?
RSPCA Assured means that products have met the following assurances:
No cages… ever
RSPCA Assured prohibits cages and crates, which seriously restrict farmed animals' movement and prevent them from engaging in their natural behaviours.
Enriched living conditions
Physically and mentally stimulating environments are accessible to all farmed animals, with exact requirements varying from species to species. For instance all poultry must be provided with perches, straw bales and objects to peck at, and pig and other livestock should have access to a sufficient amount of comfortable materials to play in.
Humane slaughter
There are many elements relating to slaughter specifically, but included are careful handling and pre-stunning before slaughter and the prohibition of practicses such as live shackling of conscious birds.
Space to move
RSPCA welfare standards often specify space allowances above legal requirements and ensure animals have enough space to move around and stay active in, as well as free access to food and water.
Responsible antibiotic usage
No routine use of antibiotics is allowed under RSPCA Assurance but animals are required to be given them when it is actually needed during sickness and/or injury.
Fully traceable
RSPCA Assurance calls for products to be fully traceable from the supermarket shelf back to the farm, adhering to the scheme's criteria at every stage.
Who do RSPCA Assured work with?
RSPCA Assured standards are created in collaboration with RSPCA Standards Technical Advisory Groups (these are known as STAGs). There are STAGs for meat chicken (broilers), egg-laying hens, pullets (young hens up to the point they lay eggs), pigs, dairy cattle, beef cattle, turkeys, beef cows, salmon and trout.
STAGs consist of groups of expert professionals working within particular species. This includes vets, farmers, animal welfare scientists, product research scientists and RSPCA field staff. Advice is also sought from a Wider Consultation Group made up of farmers (mostly on the RSPCA Assured scheme) and other relevant industry professionals.
How is RSPCA Assured criteria developed?
RSPCA Assured standards are created from the guidance of their STAGs (Standards Technical Advisory Groups) and input from their Wider Consultation Group (made up of farmers) to ensure they guide the governance of animal welfare in a practical and applicable way.
The standards are regularly updated documents that reflect the changing and evolving needs of the farming industry. Standards are written using the following sources:
Scientific research and species-specific veterinary input.
Practical feedback from RSPCA Assured assessors and RSPCA Farm Livestock Officers
Standards Technical Advisory Groups(STAGs).
RSPCA Assured scheme members from both large and small farms.
The RSPCA's Farm Animal Department (FAD) are responsible for collating this information and translating it into amendments and additions to the established standards document.
Major updates are presented to the RSPCA Council's animal welfare sub-committee for approval. Approved new sets of standards are sent to all (appropriate) RSPCA Assured members once published at least 3 months in advance of any changes that affect them. This can be longer for major changes which may take longer to practically implement.
What makes RSPCA Assured standards different?
RSPCA Assured presents the following examples of what makes their standards different from other assurance schemes:
Farrowing crates: These are prohibited on all RSPCA Assured pig farms (despite still being legal in the UK)
Tail docking: Only on RSPCA Assured pig farms where there is clear evidence of a tail-biting problem and where the farmer has taken steps to try to address the problem in other ways is tail docking allowed.
Environmental enrichment: laying hens, meat chickens, pigs, dairy cows, calves and turkeys must all be supplied with an appropriate amount of species-specific enrichment such as straw and/or objects to engage them during the day.
Dustbathing: Laying hens and meat chickens must be provided with material they can use for dustbathing..
Raised perches: In England and Wales, we exceed legislation by insisting upon raised perches in laying hen houses to provide the birds with a refuge to rest and preen.
Space: laying hens, meat chickens, beef cattle, sheep, turkeys and pigs, in most cases, must be given more space so that they can move around freely.
What is the RSPCA Assured certificate logo?
The RSPCA Assured logo appears only on products that have met the scheme's criteria and come from farms that meet its welfare standards, and is the only way consumers can check that the product is indeed RSPCA Assured.
In addition to meeting the assurances and being a member of the scheme, a company must complete product traceability, levy payment and prior written approval from RSPCA Assured in order to legally display the logo on qualifying products.
The logo itself is yellow, blue and magenta and features chicken, a pig and salmon, representing poultry, (large) livestock and aquaculture respectively.
Guidelines for using it can be found here on the scheme's website.
What do you need to gain RSPCA Assured certification?
Several qualifications must be met in order to achieve RSPCA Assured certification, the first of which is becoming an RSPCA Assured member.
You must also
Use suppliers who are RSPCA Assured members
Have a fully traceable supply chain
Submit a product supply chain traceability proforma, which can be found here for new members and here for existing members.
Adhere to the RSPCA Assure certification mark guidelines, which can be found here
Complete this artwork proforma
Submit artwork for approval (find more information here
There is also a levy to be paid. The levy reflects the value and recognition of the RSPCA brand, and is used to help run and promote the scheme. You can find out more about the levy here.
A levy return form must also be submitted.
How do you gain RSPCA Assured certification?
In order to gain RSPCA Assurance, you can email them directly at help@rspcaassured.org.uk or call them on 01403 286170 to request an application pack. This includes an application form, RSPCA welfare standards, and a scheme membership agreement containing NSF certification certification regulations.
There are also specific forms for abattoirs and hauliers.
You can find out more about the application here.
Once the application has been completed and the membership fee paid the RSPCA will call to arrange an assessment.
You may also be interested in…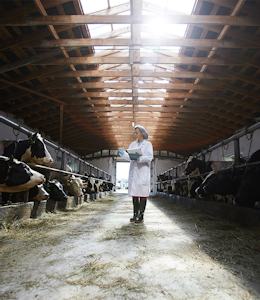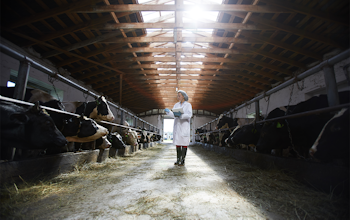 You may also be interested in…
Erudus… showcases Red Tractor Certification
Read
You may also be interested in…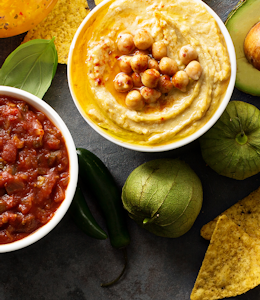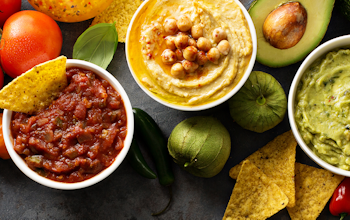 You may also be interested in…
Erudus… showcases SALSA (Safe And Local Supplier Approval) Certification
Read
You may also be interested in…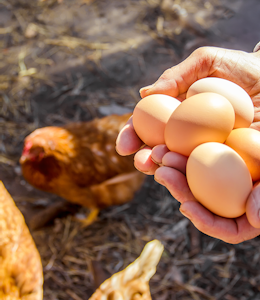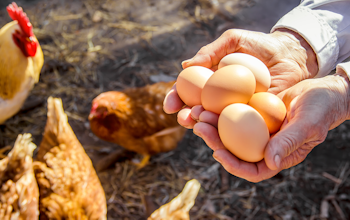 You may also be interested in…
Erudus… showcases British Lion Certification
Read