Erudus… showcases Red Tractor Certification
Erudus isn't just a data platform - it's an enriched data platform, with over 200 specifications for each product.
---
One of these attributes is certifications, so users can see which industry certifications a product holds. And in this series we explore the range of certifications you can add to an Erudus product specification, and what they mean.
First up was BRCGS. This time we're focusing on Red Tractor.
What is Red Tractor?
Red Tractor describe themselves as 'the flagship logo of British food and farming.'
Providing assurance at every stage of the production process, Red Tractor is a not-for-profit, world-leading food chain assurance scheme whose licensees uphold the high standards of British food and drink.
Why did Red Tractor start?
Red Tractor was founded in 2000, after a decade in which a number of high-profile scares and scandals involving British farming hit the headlines.
In order for the industry to improve public trust, a number of Assurance Schemes around Farming were introduced, but shoppers found them confusing. It was decided that a single symbol on packaging to reassure consumers of a product's quality would be preferable and so the Red Tractor Assurance Scheme - then known as 'British Farm Standard' was born.
The body of industry experts who made up 'British Farm Standard' were committed to tracing food back to its original source and remain so today - in 2005 the Union Jack was added to the Red Tractor logo to reflect the commitment to guaranteeing that endorsed products are traceable back to British farms. The scheme ensures that all stages of the food chain, from farm to pack, have met safe food rules.
What are the main statistics for Red Tractor certification?
Red Tractor currently has 50,000 British farmers working to their world leading standards.
The scheme carries out 60,000 checks a year across the supply chain.
£14 billion of British food and drink carries the Red Tractor logo.
In 2020, 3000 farms were suspended from the Red Tractor scheme for not meeting their requirements.
What is Red Tractor Assurance?
Red Tractor is the UK's biggest farm and food assurance scheme. Their standards are based on science, evidence, best practice and legislation regarding animal welfare, food safety, traceability and environmental protection. Red Tractor Assurance confirms that a product has met these standards.
Who do Red Tractor work with?
Red Tractor work closely with those in the industry to develop and maintain their standards - including animal welfare experts, vets, agronomists and representatives across the entire food supply chain.
Standards cover all farming sectors and have been agreed upon by a panel of experts. The 450 trained, independent inspectors who undertake these robust assessments conduct over 60,000 inspections a year.
What criteria does Red Tractor use for certification?
There are 3 main umbrella descriptions which Red Tractor assured products must embody, and each has specific criteria attached to it.
Traceable - Food and drink must be produced entirely in the UK, and traceable at every stage of the supply chain to the farm/s it was produced on.
Safe - This covers factors like pesticides (which are scrupulously regulated and cannot compromise the product's quality) and the use of animal medicines (such as antibiotics).
Farmed with care - Red Tractor work alongside animal welfare experts to make sure all livestock are healthy, and living in suitable conditions.
What products does Red Tractor cover?
Each Red Tractor sector has a specific set of standards.
Poultry - 9 points must be met, with different poultry varieties such as duck, turkey and chicken having a unique set of standards. This sector also covers 3 further categories - Certified Standards, Enhanced Welfare, and Free Range. Find out more about Red Tractor Poultry standards here.
Dairy - 11 points must be met. These include cattle all holding a UK passport and receiving 2 tags within 20 days of their birth to maintain traceability, and hygienic milk collection and storage. Find out more about Red Tractor Milk standards here.
Beef & Lamb - 9 points must be met, including specific grouping for cattle and sheep to prevent animal 'bullying', and a full, healthy diet. Every certified farm must have a Farm Biosecurity Policy to help prevent the spread of disease. Find out more about Red Tractor Beef & Lamb standards here.
Pork - 9 points must be met. These include all staff on the farm being trained and demonstrably competent to carry out their job, outdoor pigs having access to shelter and bedding, and participation in the 'Real Welfare' scheme. The 'Real Welfare' scheme is an assessment of animal welfare which involves veterinary analysis of pig welfare using a set of five outcomes. Find out more about Red Tractor Pork Standards here.
Combinable Crops - 5 points must be met, including clear traceability and identification of the product throughout the supply chain (for example, all Red Tractor grain requires a passport), and the management of soil to maintain its condition. Find out more about Red Tractor Combinable Crops Standards here.
Fruit & Vegetables - 6 points must be met. These include safely managing the application of PPPs and fertilisers to prevent contaminating or polluting the wider environment, not using excessive amounts of water, and disposing of waste in a safe and conscientious manner. Find out more about Red Tractor Fruits & Vegetables standards here.
What are the different Red Tractor certificate logos?
There are several Red Tractor certificate logos a food product can carry.
Certified Standards - Red Tractor describe this as 'our stalwart Red Tractor logo' and say it tells consumers 'that the product you're about to buy has been assured from farms to pack and is traceable, safe and farmed with care. We do the work, so you don't have to.' It is used when the product is at least 95% a Red Tractor certified ingredient (for example milk or beef).
Named Ingredient - A product where the Red Tractor certified ingredient makes up less than 95% of it can carry the 'Named Ingredient' certificate. For example, where the certified ingredient is beef in a beef wellington or chicken in a chicken kiev. However, 100% of the named ingredient or ingredients must be assured.
Enhanced Welfare - this applies to chicken products in which additional and very specific requirements such as the use of slower growing bird breeds and extra space for the chickens, have been met.
Free Range - Poultry products where the birds have had access to outdoor ranges for at least half their life can qualify for this certification.
How do you get Red Tractor certification?
Suppliers whose products have been produced, transported, stored and packed to Red Tractor standards and licensing rules can display Red Tractor certification. These standards are agreed by a panel of industry experts and applicants must be visited and assessed by an appropriately trained and experienced inspector.
Once a Red Tractor license has been issued you can display the Red Tractor logo on certified products.
You can apply for a Red Tractor license via their website's Application page.
Do I need a Red Tractor license?
If you are doing any of the following you will need to have a valid Red Tractor licence.
Supplying product(s) to meet a Red Tractor Certified specification
Making a statement claiming Red Tractor Certification
Using the Red Tractor logo on pack
To check if you need a licence, you can visit the Red Tractor website and answer the questions in their guidance section.
You may also be interested in…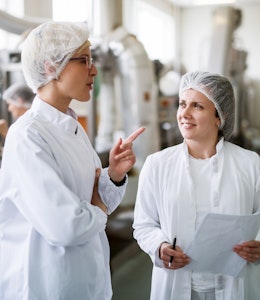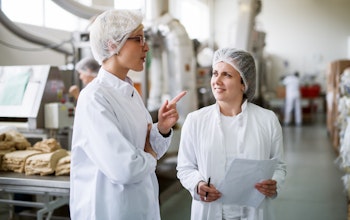 You may also be interested in…
Erudus… Showcases BRCGS Certification
Read
You may also be interested in…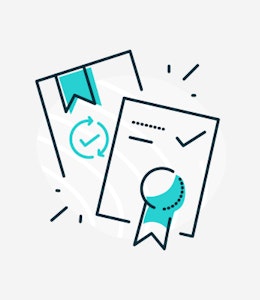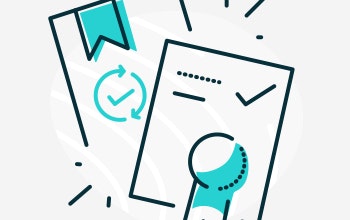 You may also be interested in…
Erudus…Showcases Certification
Read