Erudus… showcases ISO 14001 Certification
Erudus isn't just a data platform - it's an enriched data platform, with over 200 specifications for each product.
---
One of these attributes is certifications, so users can see which industry certifications a product holds. And in this series we explore the range of certifications you can add to an Erudus product specification, and what they mean.
First up was BRCGS, followed by Red Tractor, British Lion, SALSA, RSPCA Assured, MSC (Marine Stewardship Council) Certified, Fairtrade, Quality Meat Scotland, LEAF Certification and Farm Assured Welsh Livestock Certification.
This time the spotlight is on ISO 14001 Certification…
What is ISO 14001 Certification?
ISO 14001 is the international standard that sets out the criteria for a successful environmental management system.
To hold ISO 14001 certification means a business or organisation (in any sector) sufficiently follows the framework set out by ISO 14001, therefore providing assurance both internally and externally that the company's environmental impact is being measured, maintained and even improved.
The ISO organisation does not perform the certification themselves, but instead perform annual surveys of certifications to their management system standards. The survey results show that year's total number of valid certificates to ISO standards (which includes the ISO 14001 standard and other ISO 14000 standards) reported for different countries around the world.
Valid certificates are issued by certification bodies accredited by the International Accreditation Forum (IAF) members.
ISO 14001's requirements are an integral part of the European Union's Eco-Management and Audit Scheme (EMAS), amongst others.
What is the aim of ISO 14001 Certification?
The aim of ISO 14001 Certification is to provide businesses and organisations with the information to achieve a successful environmental management system.
And by creating a widely accepted global standard using the expertise of leading professionals, ISO is also able to benefit industry by helping businesses "become more competitive by offering products and services that are accepted globally" and "raise profits by offering products with increased quality, compatibility and safety."
What is the ISO 14001 Certification logo?
ISO have several logos, all of which are registered trademarks and those outside of ISO are only allowed to use an ISO logo if they are authorised to do so. Anyone wishing to use the ISO trademark to demonstrate ISO certification needs to get in touch with the certification body that issued certification to them.
Logo rules also apply to ISO "short names" and more information about using the ISO name and logo can be found here.
The name ISO is derived from the Greek "isos" - meaning equal. This was chosen by the organisation's founders in order to be the same in every language. If the name was an acronym for something like International Organisation for Standardisation the acronym would be different in different countries and would therefore lack consistency and recognition.
What are ISO 14001 Certification standards?
ISO 14001:2015 standards (or requirements) help businesses and organisations improve their environmental performance and manage their environmental responsibilities through an effective environmental management system. ICO say that "consistent with the organisation's environmental policy, the intended outcomes of an environmental management system include:
Enhancement of environmental performance;
Fulfilment of compliance obligations;
Aachievement of environmental objectives."
The requirements set out by ISO 14001: 2015 cover subjects such as environmental auditing and related environmental investigations, Environmental labelling, environmental management systems, environmental performance evaluation, greenhouse gas management and related activities and life cycle assessment.
You can find out more about ISO 14001: 2015 here.
How do you gain ISO 140001 Certification?
ISO 14001:2015 is applicable to any business or organisation, no matter the sector or type.
To gain ISO 14001 certification - or claim conformity to ISO 14001: 2015 a company must have all of the ISO 14001: 2015 requirements "incorporated into an organisation's environmental management system and fulfilled without exclusion"
As ISO do not issue certification themselves, businesses must seek certification from an accredited body in their own country. You can use a Search Engine to find a list of companies able to award certification in the UK or visit the ISO website to find out more about certification.
Find out more about ISO 140001 Certification by visiting the ISO 1400 Family website.
You may also be interested in…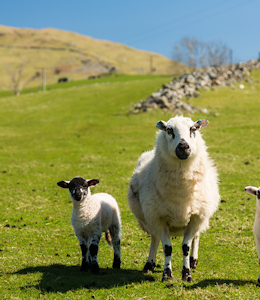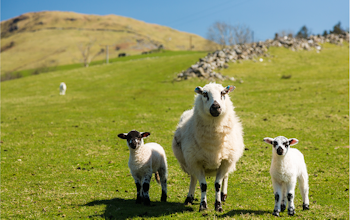 You may also be interested in…
Erudus… showcases Farm Assured Welsh Livestock Certification
Read
You may also be interested in…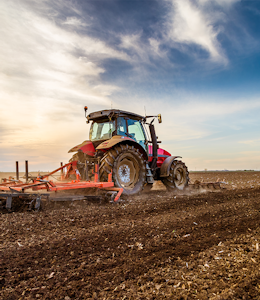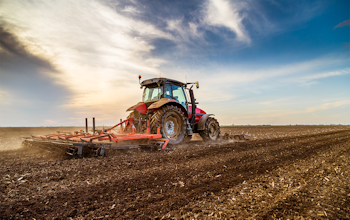 You may also be interested in…
Erudus… showcases LEAF (Linking Environment and Farming) Certification
Read
You may also be interested in…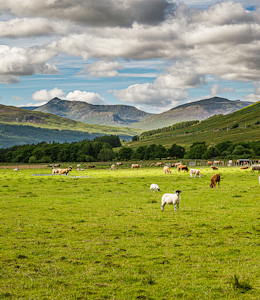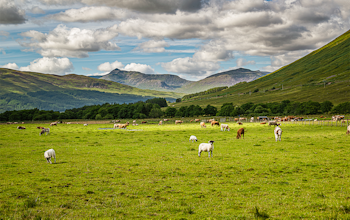 You may also be interested in…
Erudus… showcases Quality Meat Scotland Certification
Read