Erudus… showcases SALSA (Safe And Local Supplier Approval) Certification
Erudus isn't just a data platform - it's an enriched data platform, with over 200 specifications for each product.
---
One of these attributes is certifications, so users can see which industry certifications a product holds. And in this series we explore the range of certifications you can add to an Erudus product specification, and what they mean.
First up was BRCGS, followed by Red Tractor and then British Lion.
This time the spotlight is on SALSA…
What does SALSA stand for?
SALSA stands for Safe And Local Supplier Approval.
What is SALSA?
SALSA is a non-profit food and safety certification scheme, created to provide affordable food safety assurance certification and support for small and micro businesses in the United Kingdom.
It was founded in 2007 by 4 main trade associations representing the UK Food Chain - NFU (National Farmers Union), Food & Drink Federation, UK Hospitality and The Institute of Food Science and Technology, these bodies make up the independently chaired Governance Committee which oversee the SALSA scheme.
What products does SALSA cover?
SALSA certification can be awarded to small food producers and suppliers of all types, who operate from commercial premises in the United Kingdom.
What criteria does SALSA use for its certification?
Producers and suppliers certified by SALSA must demonstrate to an auditor that they are able to produce and supply safe and legal food, and they operate to standards recognised and accepted across the industry and exceed the minimum standards expected by enforcement authorities. Commitment to continually meeting SALSA standards is also part of the criteria.
What are SALSA's values?
SALSA has 5 main values
Safe Food First - assisting small food businesses to implement practices that produce consistently safe food is the primary goal of SALSA.
Affordability - SALSA seeks to provide affordable service and solutions of the greatest value, to its customers.
Supportive and Constructive Relationships - SALSA supports, encourages and helps develop small businesses as they grow, and prides themselves on their relationships with their members.
Practical and Focused Guidance - Practical, relevant advice is provided to SALSA certified businesses by a broad base of mentors.
Teamwork - A collaborative approach is key to how SALSA works with their members.
What is the SALSA approved stamp and how is it used?
The SALSA APPROVED stamp indicates that the food business in possession of it meets SALSA standards, and can be used and displayed on websites, stationery and promotional items.
It cannot, however, be used on a food product itself, nor its packaging.
How many members does SALSA have?
SALSA now has 1,300+ approved members and 280+ working towards approval.
Which UK buyers recognise SALSA?
Over 850+ UK buyers currently recognise SALSA approval. They include The Co-op, Ocado, Sainsbury's, Waitrose, Morrisons, Compass, Bidvest and the NHS, all actively using the 'live' online Buyers' Directory and endorsing SALSA for their smaller suppliers.
Who can get SALSA approval?
Small (and micro) food businesses (suppliers and producers) who operate from commercial premises in the United Kingdom, Channel Islands and the Isle of Man are eligible to apply for SALSA certification.
How does a SALSA audit work?
Members are audited annually to ensure they continue to meet SALSA standards, with each audit taking approximately 5 hours to complete in which the auditor inspects the premises and reviews production and food safety management systems. All audit reports are confidential.
How do you get SALSA certification?
You can register as a member and SALSA certified supplier here. Your audit can take place as soon as you are ready for it, and approval takes between 1 and 3 months to come through.
Gaining Approval can take up to 3 months from date of payment through to Certification and is largely dependent on the current operating procedures of your business. To assist members, the online SALSA's Pre-audit Checklist here and Steps to Approval guide here. There is a cost to become SALSA approved, and you can view the price list here.
You may also be interested in…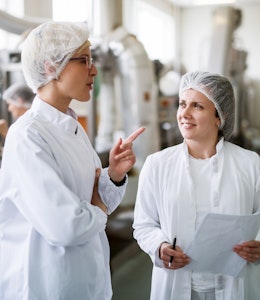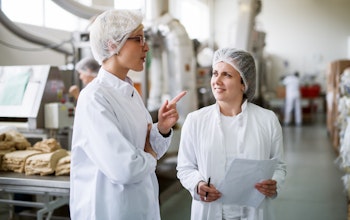 You may also be interested in…
Erudus… Showcases BRCGS Certification
Read
You may also be interested in…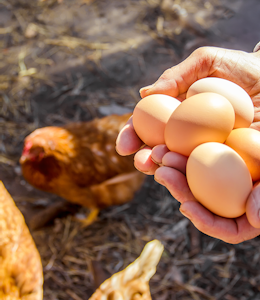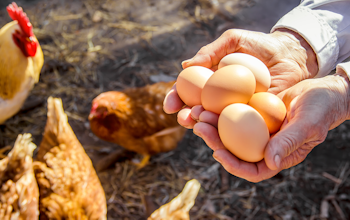 You may also be interested in…
Erudus… showcases British Lion Certification
Read
You may also be interested in…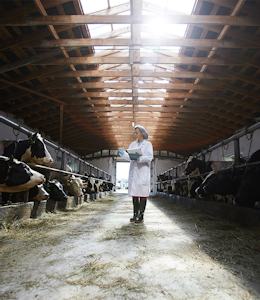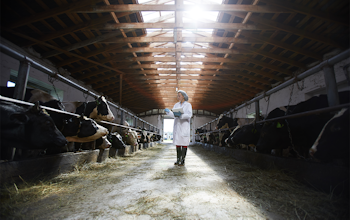 You may also be interested in…
Erudus… showcases Red Tractor Certification
Read