Lamb recipes, menu ideas and top tips
Easy lamb menu ideas, top tips, and lamb recipes - yes, this week we're all about lamb (it is Love Lamb week after all).
---
September is upon us, and with it a celebration of this beautifully versatile meat, one that's a staple of not just British cuisine but many different cuisines around the globe.
So whether you're looking for ways to make the most of lamb in the dishes you offer, find out what the tastiest cut is or pick up a recipe or 2, we have all the answers right here...
Named after its inventor, one İskender Efendi, who lived in Bursa (one of the Ottoman Empire's first capital cities) in the 19th century, iskender is an iconic Turkish dish that's deceptively simple. It relies on just 4, perfectly done, components - a bottom layer of chopped pitta bread slathered in a tomato sauce and then a melted mixture of sheep's milk butter and yoghurt, topped with sliced döner kebab meat from a vertical rotisserie.
Of course, not everyone has access to a rotisserie, but a cut of lamb entrecote, fried and thinly sliced will make a pretty tasty substitute.
Whether lamb is boneless or on the bone makes a difference for how long you need to marinate it for full flavour effect. Boneless lamb can be marinated for 4-6 hours but lamb on the bone needs to be marinated overnight.
What side dishes go good with lamb?
Lamb pairs well with many different side dishes, as it can be cooked in many different ways and with many different ingredients. Spicy or fruity lamb dishes such as lamb cuisine are best served with a side of couscous (such as pomegranate couscous), whereas herbed and roasted lamb is commonly eaten with roast potatoes.
Carrots are widely considered to be complementary in flavour to lamb, and so roasted carrots are another popular choice for a lamb side dish.
Recipe - Welsh lamb curry
In Anglo-Indian cuisine, lamb is a favourite for curry and little wonder - it balances perfectly with both spices and creamy ingredients such as yoghurt. This delicious recipe focuses on the latter, with flavourful lamb neck contrasting with smooth and sweet coconut milk for a moreish curry that's not too hot for those who prefer their spice on the mild side.
See the full recipe and download your free recipe card here.
Lamb tip
How lamb is produced matters. For the best-tasting lamb (not to mention the most ethical and environmentally-friendy) you should always buy certified. This means that the lamb has been awarded certification from a scheme such as Farm Assured Welsh Livestock. Erudus allows you to see which certifications food products hold, and you can find out more about what this means here.
You may also be interested in…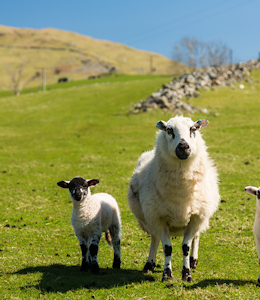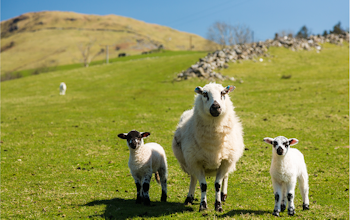 You may also be interested in…
Erudus… showcases Farm Assured Welsh Livestock Certification
Read
Menu Idea - Spicy lamb stew
Robust and strong, lamb is the perfect meat to cook with spices without sacrificing any of its own meaty flavours.
A shoulder or leg of lamb, trimmed of fat and slow cooked at an even temperature will give melt-in-the-mouth texture, and combined with hearty vegetables and a stock punched up with ingredients like chopped chillis, paprika, cumin, cardamon, herbs, stock, tomatoes, cinnamon and ginger will stand out as a perfect culinary winter warmer in more ways than one.
What's the best sauce for lamb?
Lamb is arguably the meat with the strongest flavour, and so it can hold its own against most sauces - particularly herb-based sauces and garlic butter.
However the most famous and widely used sauce for roast lamb is mint sauce. Lamb and mint share some similar compounds (branched-chain fatty acids and branched-chain ketones respectively), and this shared structure is thought to make the 2 foods particularly complementary to each other.
Recipe - Holy Cow Rogan josh curry
Another curry, and even more proof lamb goes beautifully with all different kinds of flavours.
This one uses lamb shoulder - slow-cooked and marinated, combined with cardamom seeds and ground almonds for a sweet yet robust take on a classic.
See the full recipe and download your free recipe card here.
You may also be interested in…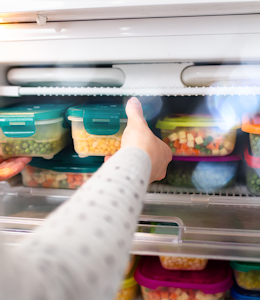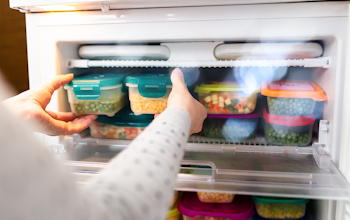 You may also be interested in…
Food Safety Cheat Sheet: Chilling Foods Guidance
Read
Lamb tip
A great lamb dish starts with the meat you purchase - check that the package is cold and fully intact, and that the lamb is firm before buying it.
What type of meat is lamb?
Lamb is a type of red meat. Most lamb comes from animals (domesticated sheep) between 6 months and 8 month old.
Meat that comes from sheep older than 1 is called mutton.
Menu Idea - Shepherd's pie
It's a British menu icon, a dish whose origins go back hundreds of years, has the very traditional ingredients base of lamb, veg and potatoes (the similar 'Cottage pie' has base ingredients of beef, veg and potatoes).
The minced lamb is cooked with vegetables such as carrots, onions and peas, and additional ingredients that can vary from recipe to recipe - such as Worcestershire sauce, thyme, bay leaves, tomato puree or Guinness. For the perfect Shepherd's pie this meat layer should be allowed to cool entirely before topping with a layer of mashed potato. For perfect, fluffy mashed potato that won't sink into the lamb and turn to mush, allow the boiled and drained potatoes to fully dry out before adding butter and mashing.
Once the potato layer has been added, add an optional sprinkling of grated cheese or nutmeg and bake in the oven till perfectly golden and crispy.
Lamb tip
Temperature is important when it comes to cooking lamb, as it impacts the flavour and texture and whether it is safe to eat.
The best way to ensure your lamb is at the desired temperature is to use a meat thermometer on the thickest and meatiest part of the cut.
Recipe - Middle Eastern spiced lamb and beetroot couscous wraps
Perfect for lunch menus and light bites, these wraps are bursting with ingredients that tickle all of the tastebuds - tangy chutney, spicy lamb, sweet pomegranate seeds and earthy beetroot. And as an added bonus - these colourful wraps are also Instagram-ready!
See the full recipe and download your free recipe card here.
What's the tastiest part of the lamb?
The tastiest part of the lamb is down to personal preference, but the most tender and flavourful part of the lamb is a loin chop.
Other cuts work better for different purposes - for instance, lamb shoulder is good for stews and will become incredibly flavorful when slow-cooked.
Lamb tip
For perfect fried or sauteed lamb, pat meat no thicker than one inch with cloth or kitchen roll till it's as dry as possible - this will give it that perfect seared crust. You should also sure that each piece or cut of lamb has plenty of room in the pan - this may mean having to cook them individually or in pairs or small batches.
You may also be interested in…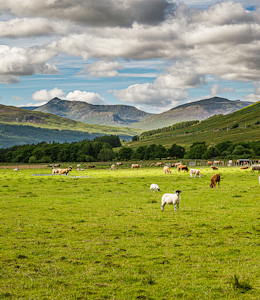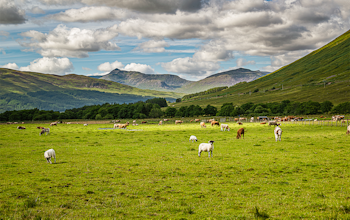 You may also be interested in…
Erudus… showcases Quality Meat Scotland Certification
Read
You may also be interested in…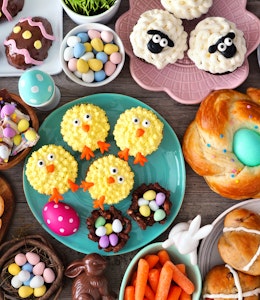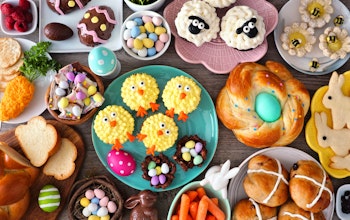 You may also be interested in…
Elevated Easter Foods For Your Menu
Read
You may also be interested in…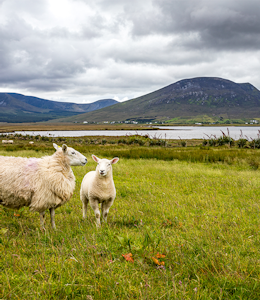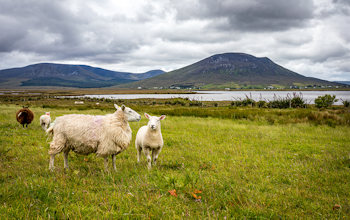 You may also be interested in…
Erudus… showcases Northern Ireland Beef & Lamb Farm Quality Assurance Scheme Certification
Read