Holy Cow! Roganjosh Lamb Curry
Reference Intake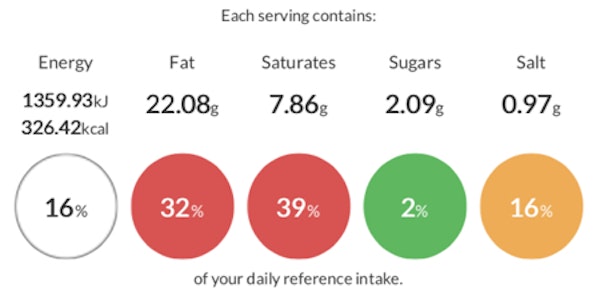 Dietary info
N/A
Allergens
Contains Cereal Containing Gluten
Ingredients
Boneless Lamb Shoulder, Cut Into Pieces (500g)
1 Holy Cow! Kashmir Roganjosh Curry Sauce (250g)
Ground Roasted Almonds (1 Tsp)
Chicken Stock (50ml) or 1 Cube of Oxo Chicken
Fresh Coriander Leaves (1 Tbsp Chopped)
Coarsely Ground Cardamom Seeds (1/4 Tsp)
Coarsely Ground Pepper (1/4 Tsp)
Method
1.
Heat oil in a pan, add lamb and stir fry on high heat for 5 minutes.
2.
Add Holy Cow! Kashmir Roganjosh Curry Sauce, Chicken Stock, Ground Almond, and simmer in medium heat for about 20 mins or until the lamb is cooked through. Stir frequently. Add water to maintain consistency.
3.
Garnish with chopped Fresh Coriander leaves and Ground Spices.
4.
Serve with Rice or Parantha.
5.
Additional Serving Suggestions
6.
Marinate the lamb: With a mix of yoghurt, turmeric powder, salt, pepper, and a pinch of cinnamon powder and fennel powder. Leave it chilled overnight in an airtight container.
7.
Whole spices: add 2 bay leaves, 2 dry Kashmiri red chillis, and a half inch stick of cinnamon to the stir fry stage.
8.
Slow cooking for best results: Ideally, after you add the sauce, the lamb needs to cook slowly over 60-90 minutes till its tender, on a slow heat with frequent stirring.
9.
Pressure cooker: If you are lucky enough to own a pressure cooker, just use that after the stir-fry. 15-20 minutes in a pressure cooker with the sauce, stock and a bit of water should do it. Braised lamb is ready in a fraction of the normal cooking time. Pressure cooking is a real blessing!
10.
Ginger julienne: If you like the fragrance and taste of fresh ginger, just add some julienne pieces (thin long strips, like matchsticks) of ginger as a garnish.