The best food and drinks for sleep
Foods for insomnia and anxiety relief can be a great natural remedy to try if your condition is mild (it's always a good idea to see a doctor if you have debilitating or persistent symptoms). Sleep is incredibly important for both physical and mental health, and even if it's just the psychosomatic effect of a cup of cocoa helping you to nod off, anything that can nudge you in the right direction for a night of refreshing shut-eye can be a welcome relief. That's why we've compiled this list of the best foods to help you sleep.
---
Whilst nuts in general have good combination of protein, magnesium, omega 3 and fibre that has a positive effect on sleep, pistachios are especially good - as they are rich in B6 and magnesium, contain tryptophan and boast the highest amount of melatonin - the hormone released in the brain which tells the body to go to sleep - of any type of nut.
However, nuts are also high in fat and calories, and so for a good night's sleep no more than a 28 gram portion should be consumed, ideally an hour before going to bed.
How to eat them
Pistachios have a subtle, earthy flavour and can be eaten raw and salted as a snack. You can also mix them with other nuts that are good for sleep (such as almonds and walnuts), bake them into a healthy brownie with ingredients such as almond flour and dark chocolate, or sprinkle them over porridge.
Allergen alert!
Pistachios are a type of Tree Nut, and consequently among the 14 major food allergens.
You may also be interested in…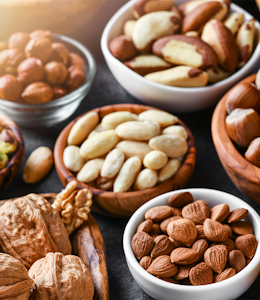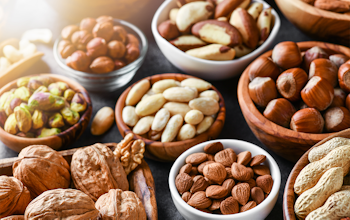 You may also be interested in…
14 Allergens: The Different Types of Tree Nut
Read
What vitamins and minerals help sleep?

In addition to the amino acid tryptophan, which boosts the production of the sleep-inducing hormone melatonin, there are many vitamins, minerals and chemical compounds that are thought to help the body sleep, including acetylcholine, calcium, folate, histamine, magnesium, potassium, pyridoxine and serotonin.
Chamomile tea is one of the herbal teas most associated with sleep, and has a reputation as being a soothing and relaxing beverage.
Part of this is down to its light grassy aroma and subtle, mellow flavour, but it's also because chamomile can help aid digestion, reduce gas and bloating and lessen acid reflux, meaning the body feels more relaxed and able to rest comfortably.
How to drink it
To prepare for a good night's sleep, chamomile tea is best drank around 45 minutes to an hour before bed, at around 70 degrees celsius.
Prunes, also known as dried plums, are a good source of calcium, magnesium, iron, vitamins B6 and K, a combination of vitamins and minerals that boost the production of melatonin, the hormone that lets the body know its time to sleep.
In large quantities prunes can be a diuretic, and they should not be consumed on an empty stomach.
For best sleepy results, consume them 30 minutes before going to bed.
How to eat them
Prunes can be mixed in with cereals, added to other dried fruits such as apricots and cranberries and nuts to make a healthy snack, or made into a fruit compote to add as a dessert topping.
You can also blitz prunes in the blender as part of a smoothie or juice.
You may also be interested in…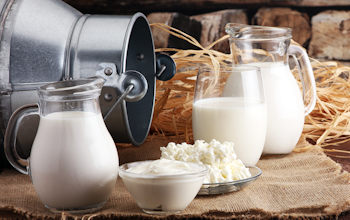 You may also be interested in…
What are dairy foods?
Read
Hot or warm milk is commonly associated with bedtime, though its sleep-inducing effects are mainly psychological - due to factors like childhood nostalgia, the relaxing ritual of drinking it, and its soothing smell. However, it does actually contain small amounts of sleep-promoting tryptophan and melatonin, and is rich in vitamin D and calcium, which help the body to relax and recuperate.
How to drink it
The best temperature for warm milk is a gentle 60 degrees celsius. It can be drank alone, or sweetened with honey. A sprinkle of cinnamon can also add flavour.
Allergen alert!
Milk is one of the 14 major food allergens.
Like all other nuts, almonds are rich in the good type of fats such as omega 3, and they also contain some melatonin and tryptophan - which both naturally induce sleep.
Almonds are particularly high in magnesium, which not only helps the body's muscles to relax, but it regulates blood sugar during sleep, helping the body to switch out from the adrenaline cycle and rest properly.
How to eat them
Eaten plain and raw, almonds are one of the healthiest snacks around, but you can also eat them lightly salted or sugared.
Almonds mix well with other nuts and seeds, and can be stirred into cereals such as rolled oats, or even sprinkled into salads.
What is melatonin?

Melatonin is a sleep-inducing hormone associated with the circadian cycle and a person's internal clock. At night it is naturally produced in animals (released by the pineal gland into the brain), but it can also be found in plants. Foods can also contain an amino acid called tryptophan, which boosts melatonin.
Allergen alert!
Almonds are a type of (Tree) Nut, which is one of the 14 major food allergens.
The soothing and relaxing aromatherapy properties of lavender have long made it a popular choice for products such as pillow sprays, bath oils and bedtime scents, but eaten in small quantities dried lavender is also thought to aid digestion and lessen nausea, furthering the chances of a good night's rest.
How to eat or drink it
Lavender buds can be brewed into an aromatic and beautiful-looking tea, or you can add a sprinkle of dried lavender to shortbread batter for lightly-infused biscuits.
You can even use lavender in salads, but remember to be very sparing - it is an incredibly pungent and strong plant, a little goes a long way.
Cherries, particularly tart cherries, are generally considered to be the best food for aiding sleep, containing high levels of the sleep-inducing hormone melatonin, as well plenty of vitamin C and muscle-relaxing potassium.
Cherries also contain serotonin, the hormone that helps to stave off anxiety and make the mind feel more relaxed for sleeping and improve the quality of rest.
To see real impact on sleep, a high concentration of tart cherries is required, so for this purpose they are mainly consumed as a concentrated juice.
How to eat them
Cherries can be eaten raw, cooked or stewed, and are particularly effective as a juice.
Dried tart cherries can add a kick to salads, and cooked tart cherries make a tasty sauce to pair with roasted pork or duck.
Tart cherry juice is also a popular pre-workout drink.
You may also be interested in…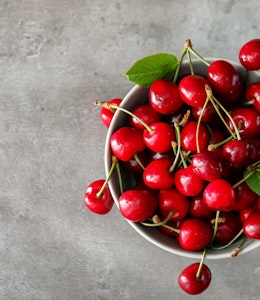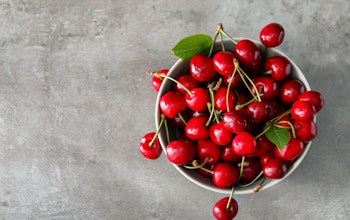 You may also be interested in…
Celebrate Cherry Season
Read
Dark chocolate (not milk chocolate) contains several sleep-boosting chemical compounds, including serotonin and theobromine, which both help to relax the body and mind. Consequently, dark chocolate is believed to have a calming effect, and can help reduce feelings of anxiety.
Additionally, dark chocolate is rich in magnesium, which also supports nerve and muscle function.
How to eat it
Dark chocolate is rich, and can be enjoyed eaten alone a few squares at a time. It can also be baked into goods such as brownies, cookies and cakes. You can even eat dark chocolate chips mixed with dried prunes and almonds to create a super-sleep snack.
What foods and drinks are bad for sleep?

Many foods and drinks can have a negative effect on sleep - particularly those that contain the stimulant caffeine, such as coffee, energy drinks, cola and other soft drinks. Alcoholic drinks are dehydrating and also bad for sleep.

Citrus fruits and foods and drinks containing them can increase acidity in the stomach and induce heart-burn, which will prevent you from sleeping properly. Protein-rich foods such as meat, and bloating carbohydrates may also cause discomfort and make it difficult to fall asleep.
The flowering plant St. John's Wort has a strong association with relieving anxiety, and is used by many to regulate moods, aid conditions like SAD (Seasonal Affective Disorder) and PMS (Premenstrual Syndrome). Because of its promotion of natural circadian rhythms and high levels of the sleep-inducing hormone melatonin, it can also be used to combat insomnia.
It should be noted that St John's Wort can intervene with some types of medication, so be sure to check with a doctor before using this as a sleep aid.
How to eat or drink it
St John's Wort is usually consumed dried and in a capsule, but the plant's flowers can also be added to salads, or used to infuse a plant-based oil such as olive or rapeseed. You can also use the flowers to make a tea, alongside ingredients such as honey and lemon.
Porridge, boiled oats, oatmeal - whatever you call it, this natural wholegrain is a carbohydrate-rich food that particularly helps deliver the amino acid tryptophan to the brain, which in turn produces the hormones melatonin and serotonin, which prepare the body for sleep.
Additionally, porridge contains adenine, trigonelline, potassium and vitamin D, which together have a relaxing effect on the muscles and mind.
The rise in blood sugar you get from consuming porridge also encourages drowsiness - but be sure not to add refined sugar, as this will cause a spike and prevent sleep.
How to eat it
Porridge is more comforting and tasty cooked with milk rather than water, and for extra flavour add a sprinkle of cinnamon or nutmeg, or a spoonful of almond butter (another sleep-inducing food).
Allergen alert!
Oats are a Cereal containing Gluten, and therefore among the 14 major food allergens. If porridge is cooked with Milk, be aware that Milk is also among the major allergens.
You may also be interested in…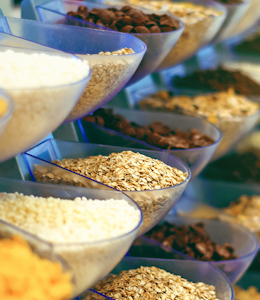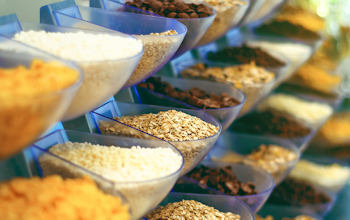 You may also be interested in…
14 Allergens: The different Cereals containing Gluten
Read
You may also be interested in…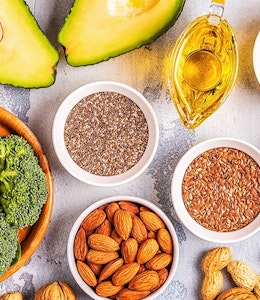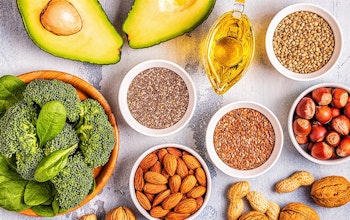 You may also be interested in…
You may also be interested in…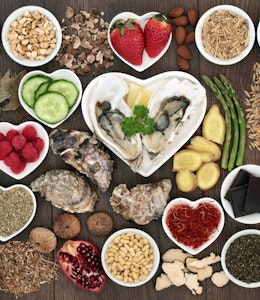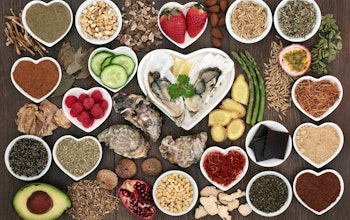 You may also be interested in…
Valentine's Day Aphrodisiac Foods
Read
You may also be interested in…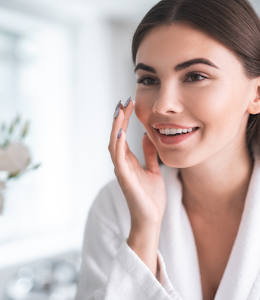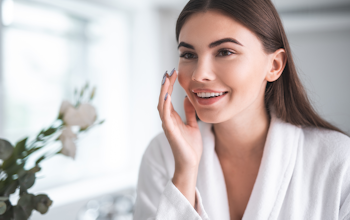 You may also be interested in…