14 Allergens: The different Cereals containing Gluten
Cereals containing Gluten are one of the 14 major food allergens, and both a main ingredient and a hidden ingredient in many dishes from many types of cuisines.
---
We've already done a deep dive into Cereals containing Gluten, but unlike most other allergens (apart from Tree Nuts) you can get different varieties of Cereals containing Gluten, each coming from a different particular plant and used for different dishes.
So we've decided to dig even deeper into these different types to see where you might find them and whether being allergic to one means being allergic to any others.
We're going to focus on the Cereals containing Gluten sub-categories found on Erudus. These are:
Barley
Kamut
Oats
Rye
Spelt
Wheat
Now let's find out more about them...
What is barley?
Barley is a cereal, and a self-pollinating species of the grass family. It is cultivated globally (it's the fourth most produced grain after wheat, rice and maize) and 70% of its production goes towards animal feed.
It is commonly available both as a whole grain, and in pearled form, which is not a whole grain (owing to the removal of fibrous bran).
Barley contains several vitamins and minerals, and is thought to help lower cholesterol and blood sugar owing to its good levels of the fibre beta-glucan. However, people with irritable bowel syndrome (IBS) may wish to stay away from barley as it contains fructans, which if consumed by people with a digestive disorder can lead to gas and bloating.
When using barley in the kitchen it's worth noting that the grains double in size when cooked.
Barley can be found in...
One of the main uses for barley is to make beer. It can also be found in:
Soups
Stews
Bread
Cereals
Scotch broth
Breakfast cereals
Bouillon cubes
Gravy
Communion wafers
Cold cuts of meat
Hot dogs
Brown rice syrup
Porridge
Cordials (such as fruit and barley)
Barley water
Malt extract
Vinegar
Barley has also been used to make medicine.
Potential cross-reactivity with...
Wheat and rye, but particularly with wheat - which is it closely related to.
What are Cereals containing Gluten?

Cereals are edible grains (or seeds) from plants in the grass family. Cereals containing Gluten are cereals that contain the protein gluten, which triggers an allergic reaction in some people.
What is kamut?
Kamut is a cereal also known as khorasan wheat or Oriental wheat. It is an annual, self-fertilising wheat species of grass cultivated worldwide. In Europe it is used for food but the Iranian province of Khorasan also produces it for camel feed.
Kamut is similar to wheat (also known as modern-day wheat), but its grain are double the size and when ground into flour it has a richer, nuttier flavour than traditional wheat flour. It is widely considered that kamut is healthier than modern-day wheat, as it contains fewer calories and carbohydrates, and more protein, vitamins, minerals and amino acids. Kamut is also thought to be easier to digest than wheat.
Kamut comes mainly in the form of flour or whole grains, but kamut couscous is also widely available.
You may also be interested in…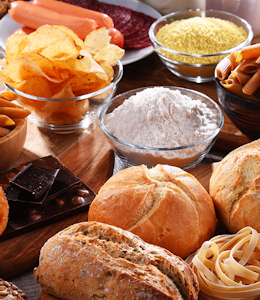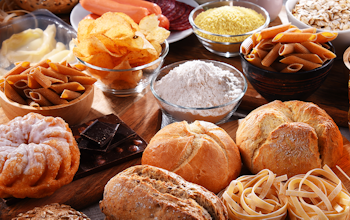 You may also be interested in…
Allergen Deep Dive: Cereals containing Gluten
Read
Kamut is found in...
Many foods, as an alternative to wheat. These include:
Soups
Stews
Pilafs
Salads
Bread
Pastry
Pancakes
Baked goods
Breadcrumbs
Sauces
Potential cross-reactivity with...
Wheat, although some people with a wheat intolerance or sensitivity are able to eat kamut.
What is gluten?

Gluten is a (structural) protein found in some cereal grains. These include barley, rye, and most commonly - wheat.
What are oats?
Oats are the grain from Avena Sativa, an annual cereal plant particularly suited to temperate regions and with a better tolerance to rain than other cereals. Oats are produced for human consumption, but also for livestock feed and non-food products.
Well-known as a source of slow-release energy to keep people fuller longer, oats are also rich in fibre, amino acids, oat lipids, unsaturated fatty acids, vitamins and minerals.
They are also thought to contribute to heart health and a lower level of cholesterol.
When produced as a food, oats are milled and then steamed and heated in a kiln to develop the flavour, before being cooled and either ground, cut or rolled. These different methods create the different types of oat - oat flour, oat flakes and oatmeal.
The different types contain the same flavour and nutritional profile, but steel-cut oats (which have gained in popularity recently) do take longer to cook than the other types of oats.
Oats are found in...
Oats are particularly associated with breakfast foods. Oatmeal is a popular dish made by boiling oats in water or milk. Porridge is basically the same as oatmeal but other cereals than oats can technically be used to make porridge. Instant oats are a type of oat rolled thinner than normal rolled oats so that they cook quicker when boiled.
Oats can also be found in the following:
Muesli
Granola and granola bars
Muffins
Flapjacks
Oat milk
Cookies and biscuits
Oat bread
Oatcakes (a crumbly savoury biscuit)
Parkin
Haggis
Potential cross-reactivity with...
Wheat, rice, and corn (and pretty much any cereal).
Is corn a Cereal containing Gluten?

Corn is not classed as a Cereal containing Gluten, as it does not contain gluten in its natural form. However, processed corn or foods made from corn may contain gluten due to cross-contamination or the inclusion of other ingredients. So it's important to check food labels to make sure corn products are gluten-free.
What is rye?
Rye is a member of the wheat species of grass plant, produced as a grain, cover crop and forage crop.
It is mainly used for food - some rye is used as animal feed but not to the extent of other cereals, and can be eaten whole, rolled or ground into flour. Rye is particularly popular in Northern and Eastern Europe. Known for being especially filling, rye is high in fibre and lower in calories, protein and fats than wheat. It aslo retains its nutrients better than wheat as its more difficult refine. Rye contains good amounts of iron, calcium and potassium - which is thought to lower the risk of some cancers and diabetes.
It's a good source of soluble fiber, vitamin E, calcium, iron, zinc and potassium, and has been linked to a reduced risk of cardiovascular disease, colon cancer, breast cancer and diabetes. Because rye is harder to refine than wheat, it retains more of its nutrients.
Among cereals, rye is one of the lowest in gluten.
Rye is found in...
Rye is famously used to make a type of American whiskey. It can also be found in:
Bread
Pumpernickel bread
Crackers
Beer
Crispbreads
Cereals
Bouillon cubes
Gravy
Boiled rye berries can also be eaten and used as an ingredient in food products.
Potential cross-reactivity with...
Wheat and barley - rye is closely associated with both these cereals. People allergic to rye may also be allergic or intolerant to poppy seeds, hazelnut and soya.
Rye should not be confused with ryegrass, a type of tufted grass in the bluegrass family used for lawns and pasture.
What is spelt?
Spelt is a type of wheat sometimes known as dinkel wheat or hulled wheat, and has been used as a food since the Bronze age, though its popularity dwindled with the evolution of modern-day wheat. It has become fashionable again in the past few years, and has always remained widely available in countries such as Germany, Austria and Poland.
Spelt grain is most commonly ground to make flour, which is then used in cooking and baking, and has a slightly sweeter and nuttier flavour than other wheat flours. In terms of nutrition, spelt flour contains more protein than modern-day wheat, and is more water soluble - so it's easier to digest.
It contains a good amount of vitamins and minerals, and is a good source of soluble fibre, which helps lower cholesterol.
Spelt is found in...
Many foods that modern-wheat flour might be found in, including:
Bread
Cookies and biscuits
Cakes
Pies
Stuffing
Salads
Risotto
Sauces
Potential cross-reactivity with...
Wheat - spelt is a type of wheat and therefore has cross-reactivity with modern-day wheat.
You may also be interested in…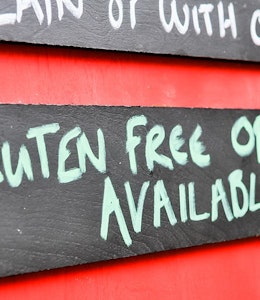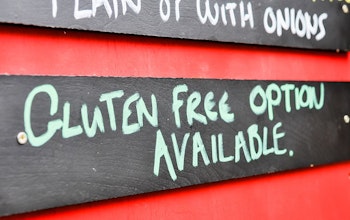 You may also be interested in…
Coeliac Awareness Week
Read
What is wheat?
Wheat is a common type of cereal, the second most produced cereal after maize. It is grown around the world, both wild and cultivated, and can be one of several species of grass of the genus Triticum.
The most common wheat is common wheat - the type used to make bread. There is also durum wheat, used to make pasta and club wheat - used for crackers, pastries and baked goods.
Wheat contains B vitamins, fibre, phytochemicals, starch and protein - and as a carbohydrate provides the body with a large amount of energy. However, some wheat (especially white flour) can raise cholesterol levels - which can lead to a number of health issues such as weight gain and clogged arteries.
Wheat is found in...
Many foods, both as a main ingredient and a hidden ingredient. Some of the foods that might contain wheat are:
Bread
Bread products such as crumpets, naan and rolls
Cakes
Biscuits and cookies
Pastries
Pies and pasties
Breakfast cereals
Crackers
Wafers
Pancakes and waffles
Yorkshire pudding
Stews
Sauces
Chilli
Soups
Scones
Pasta
Pizza
Breadcrumbs
Croutons
Couscous
Battered foods
Cold cuts of meat
Beer
Wheat can also be used to make starch, malt and alcoholic drinks.
Potential cross-reactivity with...
Other cereals. Those with a wheat allergy will find other grains and grass pollen cross-reactive, and may suffer from hayfever and asthma is addition to their allergy.
What are the 14 major food allergens?
Pre-packed food sold in the UK, and the European Union, must clearly indicate on the label if it contains any of the 14 major food allergens.
These are:
You may also be interested in…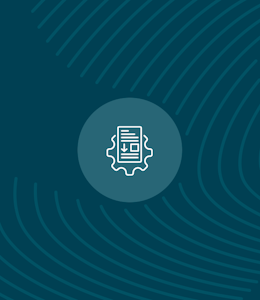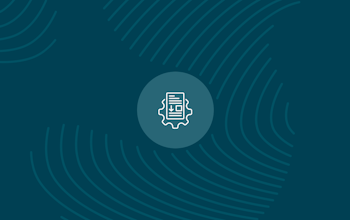 You may also be interested in…
Important Changes to Cereals and Gluten Attributes
Read
You may also be interested in…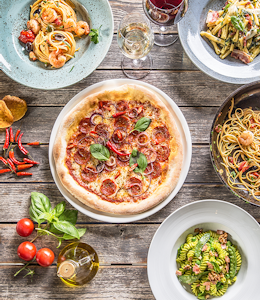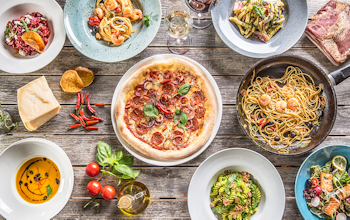 You may also be interested in…
World's most famous pasta dishes
Read
You may also be interested in…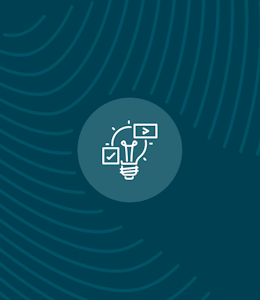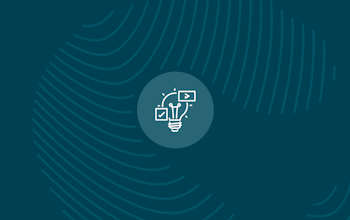 You may also be interested in…
Tips & Tricks: Cereals Containing Gluten
Read