Solutions Spotlight: Menu Planner
As you probably know by now, Erudus is a market leading source of accurate allergy, nutritional and technical product data, populated by the food industry. But we don't stop at providing data, at Erudus we've also created a suite of tools and solutions to use alongside that data that will help you improve efficiency, and save time and money in your business.
---
What is Menu Planner?
The Erudus Menu Planner makes meal planning easy. It is a tool that allows you to aggregate the allergy, dietary and nutritional data and serving costs for as many recipes as you choose and put it in one easy to read document.
Using recipes created in the Erudus Recipe Builder you can mix and match all of your dishes into a customisable meal plan, complete with recipe cards for each dish.
You can calculate the combined data for 3 meals eaten over the course of a day, or even a week's worth of meals and view Recipe, Customer Reference Intake, Allergens, Nutrition and Costing information via our clear, on-screen and printable menu plans. You can even choose to share some of this information with your customers.
Menu Planner allows users to set Reference Intake, and curate daily or weekly meal plans that are low in sugar, high in fibre, or rich in protein.
How does Menu Planner indicate allergens?
Allergens are displayed in Menu Planner using our standardised food allergy icons which represent the 14 major food allergens in a colour coded traffic light system for instant recognition.
Who should use Menu Planner?
More people than ever have special dietary requirements, so Menu Planner is the handiest of tools for anyone catering to those adhering to vegetarian, vegan, gluten-free, halal or kosher diets - as well as those with allergies. That's because Menu Planner allows you to customise entire meal plans that are suitable for those with specific dietary needs.
It's especially useful for environments where Reference Intake targets are closely monitored and necessary for different customer groups, for example hospitals, care homes and schools.
How do I use the Erudus Menu Planner?
It's easy, if you have a subscription that includes Menu Planner, simply go to your Erudus Dashboard and select 'Menu Planner' from the options on the right hand side, under the 'Other Tools & Applications' heading.
You can then choose whether to view and add to both your Recipes and Meal Plans.
What is an Allergen Matrix?
An Allergen Matrix shows the allergen content of the dishes across your whole menu.
And even if you don't have Erudus Recipe Builder or Menu Planner you can head on over to our selection of Industry Resources and download an Allergy Matrix which you can print out and fill in yourself. Find it here.
Want to find out more?
We've put together a handy video to help you learn about the Erudus Menu Planner.
Want to keep track of the nutritional values and allergens across your whole menu? Visit the Menu Planner page to find out more about the tool, subscription costs and how to get it.
You may also be interested in…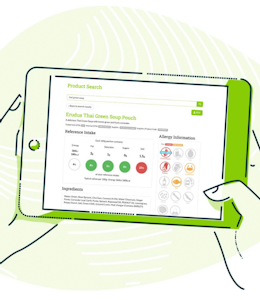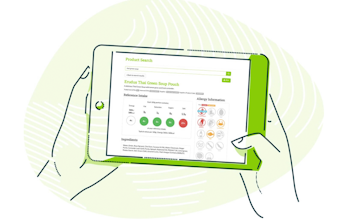 You may also be interested in…
Solutions Spotlight: Allergen & Nutritional Data Search
Read
You may also be interested in…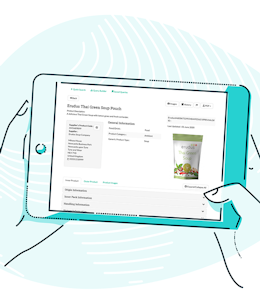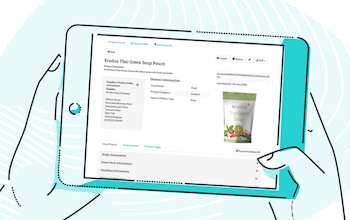 You may also be interested in…
Solutions Spotlight: Technical Data Search
Read
You may also be interested in…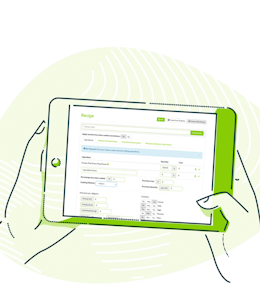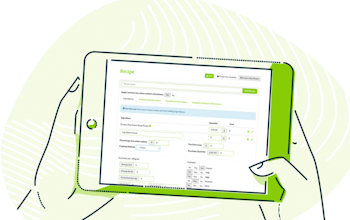 You may also be interested in…
Solutions Spotlight: Recipe Builder
Read