New Integration Partner: Foodservice Online - the Powered by Erudus extension for Akeneo PIM
2021 has already yielded some exciting developments here at Erudus, and now we're happy to announce another huge step forward in our goal to improve the sharing of food data - the Powered by Erudus extension for Akeneo PIM.
---
A collaboration between Erudus and Foodservice Online - the web agency specialising in the Wholesale sector, this new product information management solution comes fully integrated with the Erudus Data Pool, and makes it quicker and easier than ever before for Wholesalers to manage and enrich their product data - perfect for those looking to enhance their data quality whilst saving time and money.
With the Wholesale industry in the midst of a digital transformation, a solution such as this has never been more timely, as Foodservice Online CEO Richard Fletcher explains. "PIM is an essential component of a successful ecommerce strategy. It also enhances more traditional sales and marketing functions such as print and customer requests for bespoke data formats."
All in all, it's going to make things better for everyone in the supply chain so here's everything you need to know about our new partnership with Foodservice Online, and its results - the Powered by Erudus extension for Akeneo PIM...
Akeneo is perfectly placed for PIM (Product Integration Management)
Richard Fletcher says: "Akeneo is a cloud-based solution that is simple to integrate with any ERP/back-office solution. Akeneo can also be integrated with any ecommerce platform or 3rd-party procurement portals. Akeneo improves the way that businesses collect and store data (from any source) and how they distribute data to multiple sales and marketing channels. It also enriches and controls the quality of data. As the leader in open source Product Experience Management, Akeneo offers a Akeneo PIM provides a robust set of enterprise-level features and capabilities that help foodservice Wholesalers deliver more detailed and compelling customer experiences."
And Erudus have the data everyone needs
Richard says: "Erudus are the leading source of accurate and up-to-date product data in the foodservice sector. Trusted and with widespread utilisation, Erudus data plays a key role in helping foodservice Wholesalers to promote their products and services."
So this is the ideal collaboration for them
Richard says: "Working closely with Erudus, we have designed a PIM solution specifically for foodservice Wholesalers who are looking to improve the quality of their product data whilst reducing the time and cost it takes to manage and share."
Several Erudus attributes prompted the Akeneo PIM extension to come about...
Richard says: "The Erudus features that interested [Foodservice Online] the most were
Product data feed
Image Hub
API connectivity
And now we have built a custom extension for Akeneo PIM that connects the Erudus database to Akeneo. The extension also includes a range of Akeneo user interface enhancements."
...And it presents many benefits to its users
Richard says: "The Powered by Erudus extension for Akeneo PIM allows you to:
Connect your Erudus account to Akeneo PIM in just a few seconds - Simply add your Erudus API credentials into the Erudus settings menu in Akeneo PIM and your Erudus account is connected.
Manage Erudus product mappings from within Akeneo PIM - Save time by managing 'local product code' Erudus mapping directly within Akeneo PIM.
Compatible with Erudus Image Hub - Access thousands of product images from the Erudus Image Hub within Akeneo PIM.
Use EANs to automatically map your products to the Erudus database - Utilise your EAN data to automatically check the Erudus database for new and updated product mappings.
Decide which Erudus attributes to use in your enrichment process - An easy to use configuration wizard in Akeneo PIM allows you to choose which Erudus attributes to synchronise and how they are mapped to your own taxonomy.
Synchronise Akeneo PIM with Erudus and preview product data in real-time - Automated background processes continuously check the Erudus database for new and updated product data.
Compliment Erudus product data with your own unique content - Combine your own unique content such as images and descriptions with Erudus's product data to create exceptional product experiences.
View Erudus data from within Akeneo PIM in a dedicated Erudus tab - A dedicated Erudus tab within the Product Edit page in Akeneo PIM allows you to preview what data is available from Erudus for a particular product, including images and PDF specification sheets.
Approve or reject changes to Erudus data from within the Akeneo Approvals Dashboard - Use the Approvals feature within Akeneo PIM to manage changes to Erudus data. Accept or reject updates quickly from a dedicated Erudus dashboard.
Make incomplete data easy to spot - Leverage Akeneo PIM's completeness engine to improve the supervision of your product data and raise standards.
Create a direct connection between suppliers and your own systems - Leave Erudus in control of chosen attributes for a direct connection between Akeneo PIM and your supply chain.
Improve the way you manage product data across all your sales channels - From ecommerce and marketplaces, to print and individual customer requests, the Powered by Erudus extension for Akeneo PIM can help you improve the quality of your product data whilst reducing the time and cost it takes to manage and share.
The integration will help Wholesalers adapt to the emerging industry challenges
Richard says: "Product information is an essential part of a successful ecommerce strategy. From allergens and ingredients to rich descriptions, videos and images, modern buyers rely on product information to make fast and effective purchasing decisions. Increasingly, buyers are relying on digital sales channels to serve their information needs and PIM significantly improves a foodservice Wholesalers ability to successfully satisfy these requirements."
The Powered by Erudus extension for Akeneo PIM allows businesses to move with the times and avoid being left behind
Richard says: "As a senior decision-maker in foodservice, do you need a PIM? A good way to answer this question to look at your own personal online habits. Do you buy products and services online from businesses that are unable to provide good images, descriptions, and technical details? The answer is "no".
Foodservice Wholesalers who are unable to satisfy their customer's needs in relation to product information risk falling behind and becoming less and less competitive over time. On the contrary, foodservice Wholesalers who capitalise on the product information opportunity stand to be more successful now and in the future."
Erudus believes the solution's slickness and ease of use is a game changer
Erudus COO Jon Shyaler says: 'I'm really excited about the Erudus extension for Akeneo PIM - as an integration it couldn't be slicker or more seamless. I'm proud that Erudus and Foodservice Online have pushed so hard to reach a level of sophistication with this solution that makes it easier for Wholesalers to enrich their product data than ever before. Giving Wholesalers more control over how they present data is something very important to us, as well as casting the net of the Erudus data as wide as possible - and I believe that this partnership is going to help on both fronts."
Head on over to our Powered by Erudus extension for Akeneo PIM solutions page or Foodservice Online to find out more.
You may also be interested in…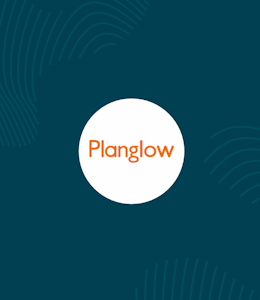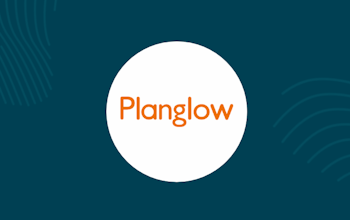 You may also be interested in…
New Integration Partner: Planglow
Read
You may also be interested in…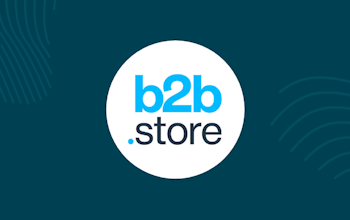 You may also be interested in…
New Integration Partner: b2b.store
Read