Unique burgers from around the world
How do you make burgers more exciting? They're one of the globe's most celebrated foods - here in the UK we celebrate World Burger Day on 26 August - and because they're so popular it can be hard to make your burgers stand out from the crowd.
---
So why not take inspiration from some of the globe's most unique and delicious takes on the burger?
The traditional American cheeseburger is a hard one to beat but our list will give your burger menu a point of difference and some serious flavour.
Our favourite unique burgers from around the world are:
Islak burger (Wet burger) from Turkey
Ramly burger from Malaysia
Reindeer burger with lingonberry jam from Finland
Vada pav from India
Hamburguesas Mexicanas from Mexico
Now let's take a closer look at them...
Islak burger (Wet burger)
What is an Islak burger?
Also known as 'Wet burger' thanks to being so juicy and melt-in-the-mouth, the Isak burger is small in size but big on taste. It's composed of a meat (most commonly beef) patty seared on a hot grill and then simmered in a milky, garlicky tomato sauce seasoned with spices (and sometimes biber salçası - a Turkish chilli paste - for an extra kick).
When ready, the patty is put in a soft, buttered white bun that has also been cooked in the tomato sauce to soak up the juices and give the burger its signature texture.
Authentic Isak burgers from Istanbul are stacked together in a steam box to sweat before serving, but for home cooking a warm oven will suffice.
Where's it from?
An Isak burger is a famous street food from Istanbul's Taksim Square.
Best for
A guilty-pleasure late night snack.
You may also be interested in…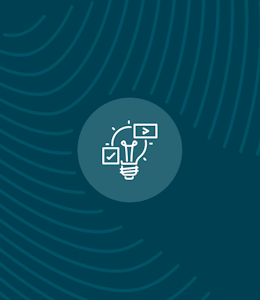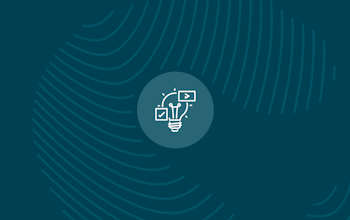 You may also be interested in…
Tips & Tricks: Our best Tips & Tricks
Read
What is a Ramly burger?
A Ramily burger has been described as a burger wrapped in an omelette in a bun - but as the Malaysian street food scene can attest - it's much more than that. The meat patties in an authentic Ramly burger can be chicken or beef, but they must be supplied by the Ramly group, the Manufacturers who invented the dish (for your own take a homemade beef patty will work).
The meat patty is fried on a hotplate, and just before its ready to take off the heat, an egg is cracked over it to submerge the patty in an omelette and seal in all of the meat juices.
The burger is traditionally doused in a sauce made with ingredients such as curry powder, chillis, butter, mayonnaise, Lea and Perrins worcestershire sauce, pepper and sugar - it varies from vendor to vendor, and served in a bun alongside lettuce, tomato, red onion and cucumber.
Where's it from?
The Ramly burger was invented by Muslim butcher Haji Ramly Monki in Malaysia in 1979 and immediately took the local food scene by storm.
Best for
A high-protein but decadent lunch or dinner.
Allergen alert
The main allergen in a Ramly burger is Egg, one of the main ingredients, but there is also likely to be a Cereal containing Gluten in the bun, and possibly Milk in the sauce. Depending on the ingredients used for the sauce there also may be traces of Mustard and (Tree) Nuts or Peanuts.
Reindeer burger with lingonberry jam
What is a Reindeer burger with lingonberry jam?
Reindeer burger with lingonberry jam is a traditional burger made with reindeer meat instead of beef and served with lingonberry jam as the main condiment.
You may also be interested in…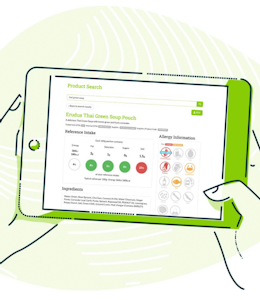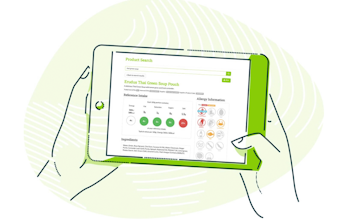 You may also be interested in…
Solutions Spotlight: Allergen & Nutritional Data Search
Read
Reindeer meat is extremely lean and delicate tasting, and rich in Omega-3 and vitamin B-12, making it one of the healthier meat options, and has long been paired with lingonberries in food dishes. Lingonberries are small red berries that grow on a short, evergreen bush native to the Arctic tundra throughout the Northern Hemisphere. They're slightly sour in flavour and high in antioxidants, and often made into a jam when combined with sugar and a little water.
A reindeer burger with lingonberry jam is usually served on a soft bun (such as brioche) and served with toppings such as onion, mushrooms and gouda cheese.
Where's it from?
Reindeer meat eaten with lingonberry jam is hugely popular in Finland but it is also enjoyed in other Nordic countries.
Best for
Festive and winter menus.
Allergen alert
A reindeer burger patty might include breadcrumbs (to thicken) and Egg (to bind) among the ingredients, This means it may contain Cereals containing Gluten and Eggs from the 14 major food allergens. There may also be wheat in the bun, and if cheese is used as a topping, Milk too.
What is a Vada pav?
Vada pav is a fried potato dumpling or fritter (the vada) served in a dinner roll (the pav), sometimes known as wada pao or a Bombay burger - the latter owing to its origins in the Indian city of Mumbai.
A plant-based dish, vada pav begins with a potato fritter made by boiling and then mashing potatoes, and mixing them with green chillis, garlic, mustard seeds, curry leaves and turmeric before rolling into balls, coating with a flour-based batter and deep frying.
Each dumpling or fritter is then placed in a sliced roll and served with sweet chutney, green chutney and dry garlic chutney.
Where it's from?
Vada pav originated in or near the Indian city of Mumbai around the late 1960s, and is now served in many food stalls across the country.
Best for
Vegans and vegetarians.
Allergen alert
The main allergen in vada pav is Cereals containing Gluten, since wheat flour is usually used for both the roll and the batter the potato is coated in.
Some versions of green chutney may contain peanuts, and sweet chutney may have small amounts of traces of Sulphur Dioxide from tamarind paste.
What is a Hamburguesas Mexicanas?
A Hamburguesas Mexicanas is the Mexican take on a classic hamburger. It will usually contain all the traditional American ingredients and toppings - starting with a beef patty fried on a hot grill, served in a soft white bun with cheese, onions, tomatoes, ketchup and mustard.
Then come the additional ingredients - chilli peppers, Mexican ham or chorizo, avocado and the piece de resistance, pico de gallo. This delicious salsa is made with tomatoes, onions, coriander, serrano chile pepper and lime juice. Sometimes even more cheese is added, so that the burger is bursting with all kinds of perfectly complimenting and contrasting flavors and textures.
Where's it from?
As the name implies, the Hamburguesas Mexicanas is from Mexico, though there is no verified inventor or time of origin.
Best for
A fun twist on a classic burger with mass appeal.
You may also be interested in…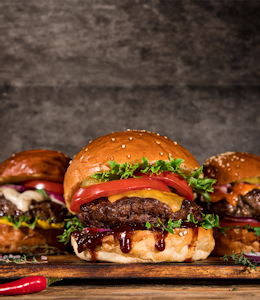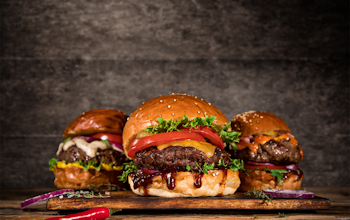 You may also be interested in…
The Best Burger Toppings
Read
Allergen alert
Like most burgers a Hamburguesas Mexicanas will likely contain Cereals containing Gluten from wheat in the bun, and egg used as a binder in the meat patty.
Depending on the toppings used there may also be Milk from cheese and Mustard.
You may also be interested in…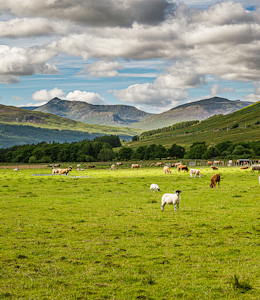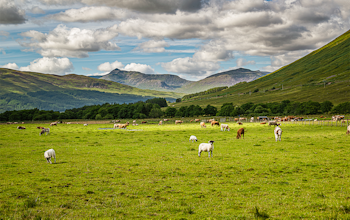 You may also be interested in…
Erudus… showcases Quality Meat Scotland Certification
Read
You may also be interested in…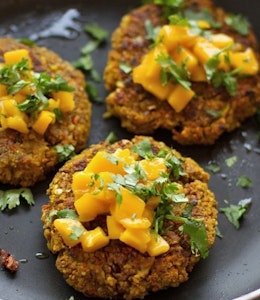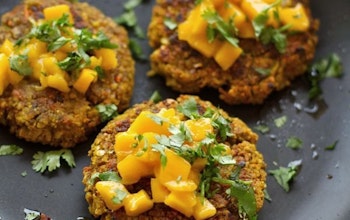 You may also be interested in…
Holy Cow! Mangalore Malabar Vegan Burger
Read
You may also be interested in…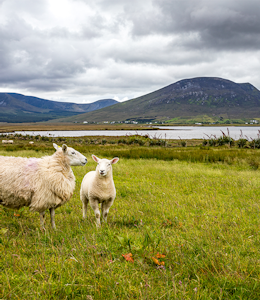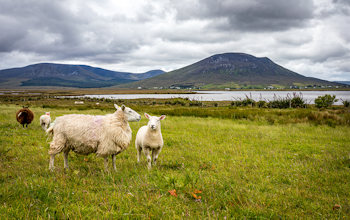 You may also be interested in…
Erudus… showcases Northern Ireland Beef & Lamb Farm Quality Assurance Scheme Certification
Read