Simple cold starters and easy appetiser ideas are exactly what's needed when summer rolls around - the type that are quick to assemble and won't be spoiled when served in warm weather.
---
That's why we've put together this list of can't fail easy summer starters for your menu.
They are:
Bruschetta
Strawberry salad
Gazpacho
Parmesan encrusted asparagus
Caprese salad
Baba ghanoush
Summer vegetable omelette
Melon and Parma ham
What is bruschetta?
Bruschetta is an Italian antipasto made from bread, tomatoes, garlic and olive oil. A slice of bread is rubbed all over with a garlic clove then grilled or toasted, and topped with chopped tomatoes, extra virgin olive oil and salt.
Any tomatoes can be used but meaty Roma tomatoes are commonly used, as are flavourful cherry tomatoes.
Top tip!
For added flavour and aromatic appeal roll, several basil leaves across a chopping board to break down the fibres and release their oil. Rub the leaves over the bread along with the garlic before toasting. You can also top the bruschetta with a few small basil leaves.
Allergen alert
Bread (particularly Italian breads such as ciabatta that are commonly used for bruschetta) is made with wheat flour. Wheat is a Cereal containing gluten, and therefore one of the 14 major food allergens.
What is strawberry salad?
Strawberry salad is a summer salad that can also be eaten as a starter, and typically includes ingredients such as spinach, rocket, seasonal vegetables like peas and asparagus, a cheese such as feta, nuts such as pecans or walnuts and a balsamic vinaigrette (balsamic vinegar pairs well with strawberries).
You may also be interested in…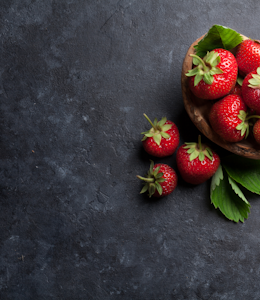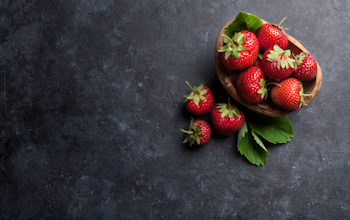 You may also be interested in…
Everything You Need To Know About Strawberries
Read
Find out more about salad dressings in our guide.
Strawberry salad is eaten throughout strawberry season, which runs through May to September in the UK.
Top Tip!
Add a tablespoon of honey to the balsamic dressing to complement the strawberries and contrast with the nuts and cheese.
Allergen alert
Cheese is derived from Milk, one of the 14 major food allergens, walnuts and pecans are (Tree) Nuts, another allergen, and dressings may contain Mustard or Sulphur Dioxide. Some varieties of salad may also be made with Celery, another of the 14 allergens.
What is gazpacho?
Gazpacho (sometimes spelled Gaspacho) is a type of cold Iberian soup and a common part of Spanish and Portuguese cuisine. It is typically eaten during the hot summer months and made from a blend of vinegar, olive oil, raw cucumber, tomatoes, water, stale bread and salt. Other ingredients such as beetroot are also sometimes added.
Top tip!
Add a pinch of sugar to the gazpacho to bring out the flavours and reduce bitterness.
Allergen alert
Most bread contains either wheat or rye, Cereals containing Gluten, and some vinegar may have small amounts of Sulphur Dioxide.
Parmesan crusted asparagus
What is parmesan crusted asparagus?
Parmesan crusted asparagus is asparagus that has been drizzled with oil and rolled or topped with a mixture of parmesan cheese and crushed garlic and placed under a grill until the cheese has melted slightly and become crispy.
Top tip!
For the freshest, most tender asparagus, keep it cool and damp, with the trimmed stems upright in an inch of water and covered with a plastic bag in the fridge.
Allergen alert
Parmesan is a type of cheese, and derived from Milk, one of the 14 major food allergens.
You may also be interested in…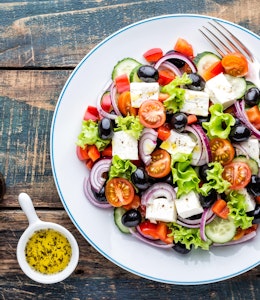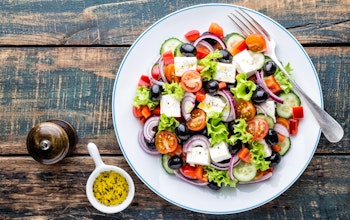 You may also be interested in…
World's Most Famous Salads
Read
What is a caprese salad?
Caprese salad is an Italian salad with ingredients that represent the colours of the national flag - green, red and white. Its ingredients are basil leaves, sliced tomatoes and mozzarella cheese, usually arranged stacked on a plate and finished with olive oil, black pepper and salt.
Top tip!
Before assembling the salad, sprinkle the tomatoes with salt - this will pull out the juices and intensify their flavour.
Allergy alert
Mozzarella is a type of cheese, a dairy product made from Milk.
What is baba ghanoush?
Baba ghanoush (also spelled baba ganoush) loosely translates to "spoiled dad" dip in Arabic. It is similar to hummus, and the main ingredient is aubergine that has been smoked over a flame before peeling, then mashed up and blended with tahini paste, olive oil, lemon juice and salt and pepper. Baba ghanoush is typically served with raw vegetables or pitta bread.
Top tip!
Aubergine can sometimes taste bitter - to stop this coming through in your Baba Ghanoush, add half a tsp of baking soda and blend it into the paste well.
Allergen alert
Tahini is made with Sesame, one of the 14 major food allergens.
Summer vegetable omelette
What is a summer omelette?
A summer omelette is traditional egg dish made with beaten eggs fried with butter in a pan, and with the addition of seasonal summer vegetables such as fresh corn, courgette, asparagus, aubergine, broad beans, cucumber, marrow and peas, as well as coriander, onion and garlic.
Top tip!
Pick only a few vegetables to include in the summer omelette - packing it with too many will make the omelette hard to fold and saggy.
Allergen alert
Omelettes are made with Eggs, one of the 14 major food allergens, and fried in butter - derived from Milk, another of the 14 allergens.
You may also be interested in…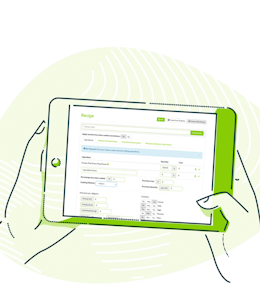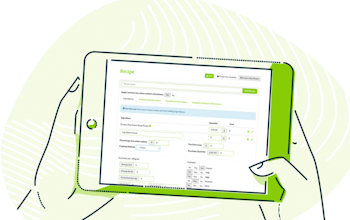 You may also be interested in…
Solutions Spotlight: Recipe Builder
Read
What is melon and Parma ham?
Melon and Parma ham is a popular starter combining slices of juicy melon and salty prosciutto (Italian ham) made from pigs' hind legs and cured with salt. Parma ham is, naturally, from Italy's Parma region, and the custom of eating it with melon goes back to Mediaeval times. Rocket, salt and pepper and olive oil are also sometimes served with the melon and ham.
Top Tip!
Top the melon with slices of mozzarella before wrapping in Parma ham. This will add creaminess to the sweet and salty contrast of flavours.
Allergen alert
The addition of mozzarella will mean this dish contains Milk.
You may also be interested in…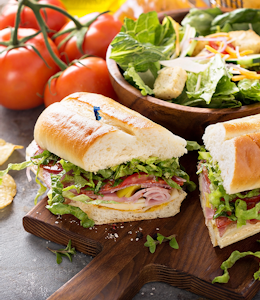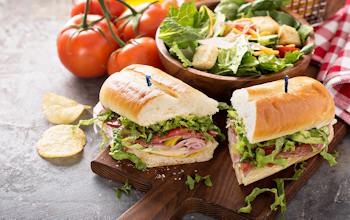 You may also be interested in…
Best summer sandwiches
Read
You may also be interested in…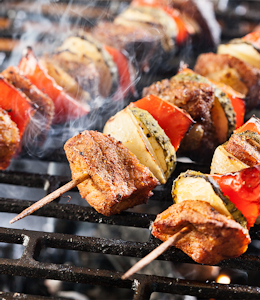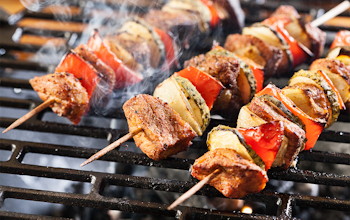 You may also be interested in…
Your Food Safety Cheat Sheet for Summer Dining
Read
You may also be interested in…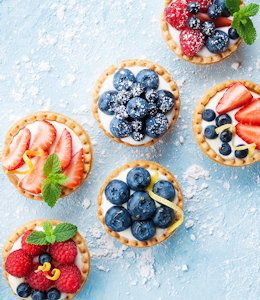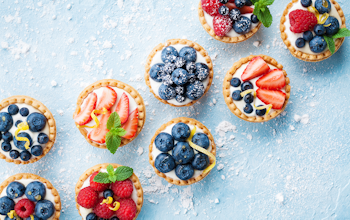 You may also be interested in…
Easy Summer Desserts - Recipes, Tips and Menu Ideas
Read