Try Erudus Image Capture For Free Today
In the food industry's increasingly digital landscape good product photography is something that every business needs. But it's something that can be costly and time consuming.
---
At Erudus, we're committed to making running a business easier and more cost-effective for our users, and it was with that in mind that we created our Image Capture service.
Erudus Image Capture uses cutting edge technology to deliver high resolution images for print and web that can be utilised across all areas of business - from marketing materials to populating your e-commerce solutions.
We provide pack and case shots with front, left angled and right angled perspectives on white backgrounds, as well as back of pack shots showcasing the products ingredients and nutritional data. All images are automatically uploaded to Image Hub (acting as a free storage space for your images) and the corresponding product specifications in the Erudus Data Pool. It's the perfect solution for providing your customers with up to date product photography.
With hospitality beginning to open up, and the food industry starting on the long road to recovery, we want to help businesses expand their product imagery so we're offering Erudus users 10 free product images.
So, why should you take the plunge?
Discover the multiple benefits of Image Capture and visit our image capture page to learn everything about the service, but don't just take our word for it - here's the proof...
Styles Ice Cream
Stewart Wines
We were very pleased with the Erudus Image Capture, it was trouble-free, straightforward and efficient. - Stewart Wines
Brecks
We were pleased with the quality of the images captured, the efficient turnaround time and the frequent updates from Erudus. - Brecks
Help a charity at the same time as improving your product photography
Once we've photographed your food products, we donate them to a local food bank to help those who really need it.
Want to give image capture a try?
Manufacturers, book in 10 products of your choice and we'll photograph all packshot angles and back of pack shots, as well as upload them to our Image Hub for you, free of charge!
Book your products in before the end of May, here.
You may also be interested in…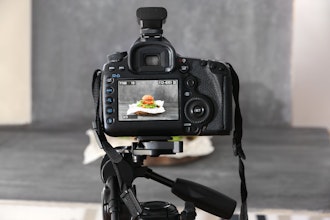 You may also be interested in…
Erudus Image Capture
Read