November is World Vegan Month, but whilst avoiding meat and dairy isn't for everyone, it's always a great idea to embrace healthy, plant-based based dishes and products. The increasingly popular flexitarian diet does just that, so we're looking at the best tips for maintaining one...
---
Tailor your milk needs
There are a whole host of plant-based milks on the market, each of them with qualities that make them better and worse for different things. Get acquainted with the different vegan milks and what they're good for. Oat milk in coffee? Absolutely. Italian gelato made with milk and cream? Yes please.
Add more beans and lentils to meaty meals
Being a flexitarian doesn't mean giving up meat - just eating less of it. But this doesn't even require meat-free meals - you can still enjoy meaty favourites like bolognese and chilli and substitute half the amount of beef in the recipe with black beans or lentils.
You may also be interested in…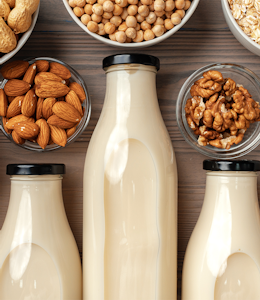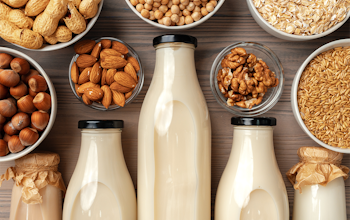 You may also be interested in…
Best Plant Milks: Your Guide
Read
This will keep all the familiar flavours while upping the fibre of the dish. The perfect compromise.
You may also be interested in…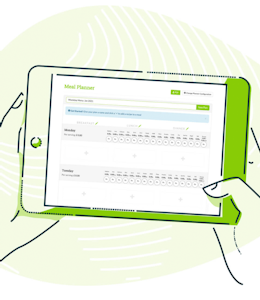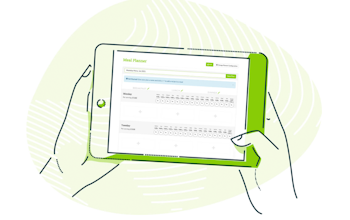 You may also be interested in…
Solutions Spotlight: Menu Planner
Read
Plan your meals
Meal planning is a must for those following a specific meal plan or those with dietary requirements (and you can even use tools like the Erudus Menu Planner to take all the hard work out of making sure all needs are covered in the plan.
By planning out meals for the week you can see at a glance how many meat-based vs. plant-based meals you are consuming and adjust accordingly.
Pick "meaty" vegetables
"Rabbit food" such as lettuce and celery need not be the go-to for vegans, vegetarians and flexitarians. In addition to pulses and legumes, there are plenty of hearty vegetables and even fruits that have a similar texture and density to meat, such as aubergine, cauliflower steaks and jackfruit.
Mushrooms, particularly Shiitake and Portobello mushrooms are also an excellent meat alternative.
Get protein from pulses
Meat and eggs are known for being a great source of protein, which the body needs for the growth and development of tissues essential to healthy bones and muscles. Sometimes when people embrace a more plant-based diet their protein intake can suffer, but by embracing protein-rich pulses such as beans, lentils and chickpeas you'll ensure you're getting all the protein you need.
Experiment with spices
While lots of plant-based food is bursting with flavour, it's true that many meat substitutes such as tofu can be bland. However, seasonings and spices can be used to make just about anything tasty. Paprika, turmeric, cayenne pepper, cinnamon, cumin - find out what works with ingredients such as seitan, aubergine and mushrooms.
Balance the plate
When eating plant-based, whilst you'll get a lot of vitamins, minerals and roughage, you can miss out on the healthy fats, protein and calcium that comes from meat, dairy and eggs. However, you can also get good fats from avocado and broccoli is rich in calcium, so do your research and make sure that every meal contains at least some of all the food groups.
Have a plant-based breakfast
Sometimes flexitarians start to adapt by eating just one meat and/or dairy-free meal a day. Breakfast is the easiest meal to do this with - many fantastic breakfast ingredients are plant-based, from healthy fruit salads, steel-cut oats and muesli to more indulgent options such as fried mushrooms, dairy-free pancakes and avocado toast.
You may also be interested in…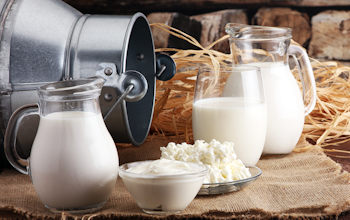 You may also be interested in…
What are dairy foods?
Read
Use meat and dairy strategically
Whilst many meat-containing dishes are based around the meat ingredient, it needn't be that way. You can use small amounts of meat and dairy in a meal to add flavour and pizazz - such as pancetta in a pasta with asparagus and peas, or a spoonful of crème fraîche in the centre of a bowl of steaming pumpkin soup.
Learn the allergy alternatives
Fish, Eggs, Crustaceans, Molluscs and Milk are all among the 14 major food allergens, and all are animal-derived. Many people cannot eat these foods and so alternatives have been created.
These alternatives are also a good option for vegans, vegetarians and flexitarians. Luckily we've rounded up a list of substitutes for all of the 14 major allergens and you can find them here.
You may also be interested in…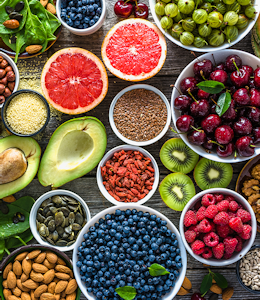 You may also be interested in…
Everything you need to know about plant-based diets
Read
You may also be interested in…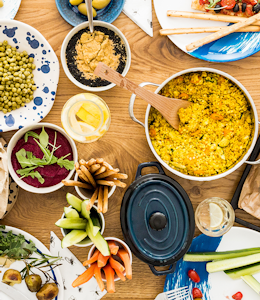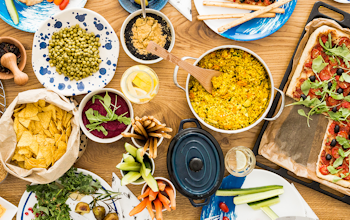 You may also be interested in…
What's the difference between vegetarian and vegan?
Read
You may also be interested in…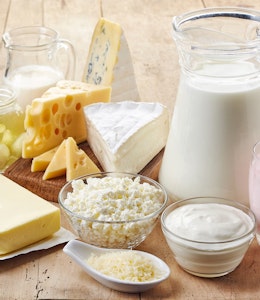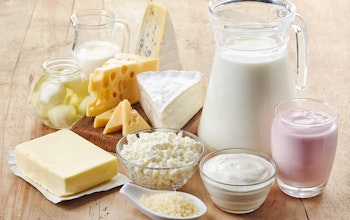 You may also be interested in…
Lactose intolerance - everything you need to know
Read