Cold canapés, hot canapés, sweet canapés, savoury canapés - whatever the type, these little mouthfuls of joy can turn a lacklustre holiday gathering into an event to remember - so long as they are delicious and plentiful.
---
But making them can be an arduous task, particularly if you're catering to a lot of people, and since variety is key when it comes to canapés you'll want more than one kind - which makes for even more work.
That's why we've put together this failsafe list of show-stopping canapés that are as easy to make as they are tasty (which is very, very tasty) and with something for everyone - carnivores, vegans, vegetarians and even those with a sweet tooth, you can relax knowing that your finger food kudos are assured...
Mini toad in the hole
Mini Yorkshire puddings are always a crowd-pleaser, and with the sausage baked into the batter and some gravy pre-poured into the natural dent on the top of the pudding you can ensure there'll be minimal mess too.
To make the Yorkshires, whisk together equal parts whole milk, plain flour and egg with a pinch of salt and leave to stand for at least an hour.
What are canapés?

Canapés, also spelled canapes, are an appetiser or hors d'oeuvre that can be eaten in one bite. Canapés can be sweet or savoury, served hot or cold, and are frequently decorative in appearance and served on a tray. Traditionally, canapés were very small and used ingredients such as cheese, vegetables, fish and pastry, but in recent years miniature versions of foods such as burgers and fish and chips have also become popular.
Then heat up a small amount of lard or oil in each cup of a mini-muffin tin before pouring in the mixture. Then place a cocktail sausage in each cup and bake in a hot oven until golden and fluffy. Drizzle with mustard or gravy.
Top tip!
For even more canapé variety, skip the sausage on half your Yorkshire puddings and instead top with a thin layer or roast beef and a small dollop of horseradish.
Allergen alert
All of a Yorkshire pudding's main ingredients are among the 14 major food allergens:
Many sausages may also contain Cereals containing Gluten too. Mustard is also a major food allergen.
Sweet, plump dates combined with the salty tang of bacon make for a decadent canapé that simultaneously impresses foodies and saves on dirty dishes in the kitchen.
All you have to do to make them is slice open Medjool dates and fill each cavity with a small spoonful of goats cheese or cream cheese, wrap the date with a strip of streaky bacon and spear with a cocktail stick to hold it all together. Then bake in the oven for 20 minutes, using the cocktail stick to turn the date so that the entire surface of the bacon becomes nice and crispy.
Top tip!
Brush the dates with maple syrup or honey before baking to really contrast the sweet and salty flavours.
Allergen alert
Cheese is made with Milk, one of the 14 major food allergens.
Arancini
Arancini are traditional Sicilian deep-fried rice balls, and according to many people, the actual taste of heaven. They're also a clever canapé that can be made from leftover risotto, so the ideal thing to do is make a delicious risotto for dinner and double up on portions so you'll have plenty leftover for the arancini.
Once you have the cold risotto - risotto bianco is best - shape it into balls (no bigger than a golf ball, the idea is it can be popped in the mouth whole) and add a piece of mozzarella to the centre by making a dent with your thumb, filling it with the cheese and then pushing the rice back over and rolling into a round ball again. Breadcrumb the balls by rolling them in flour and eggs and then fine breadcrumbs, and finally deep fry in vegetable oil for around 10 minutes over a medium heat until they are golden and crispy. Place on kitchen roll to absorb any excess oil before serving.
Top tip!
After inserting the cheese and rolling the risotto into balls, transfer to the fridge for 10 minutes before rolling in breadcrumbs so that the arancini have time to firm up and hold their shape during frying. This is especially important if you are not dealing with leftover risotto but have made it fresh.
Allergen alert
Arancini contains Cereals containing Gluten (via breadcrumbs and flour) and Milk (via mozzarella and the butter in the risotto), and is rolled in Egg. These are all among the 14 major food allergens.
The perfect way to add some colour and spice to canapé menus, Padrón peppers are a type of pepper from Padrón in Northwestern Spain, and are also known as Herbón peppers.
They're served best seared, so that they are charred and crispy but retain their juiciness and flavour. Simply heat a neutral oil with a high smoke point (see our guide to cooking oils to decide which you prefer) in a heavy frying pan until it begins to smoke and then toss in the peppers, turning them every 30 seconds until the entire surface is suitably browned. Then drizzle in extra virgin olive oil and sea salt before transferring to a tray.
Top tip!
Serve your peppers drizzled in Sherry - not only will it give them something extra, but it's a festive touch.
Allergen alert
As well as being suitable for vegans and vegetarians, Padrón peppers are also free from the 14 major food allergens.
Cucumber and blue cheese bites
Although for most the holiday season is a time to indulge, it's always worth having at least one canapé that is a healthy option for those who are watching calories.
Cucumber and blue cheese bites fit the bill but that doesn't mean they aren't bursting with flavour, and since they don't even need to go near an oven you'll save on cooking time.
To make them combine blue cheese with ricotta (to stop the blue cheese crumbling) and spoon onto thick slices of cucumber. Then sprinkle with pomegranate seeds, your choice of herb, or even a halved pecan or walnut for extra pizazz.
Keep them in the fridge until ready to serve.
Top tip!
For professional-looking canapés, instead of spooning the cheese mixture onto the cucumber, use a piping bag to do a gorgeous swirl.
Allergen alert
Cheese is derived from Milk, one of the 14 major food allergens, and pecans and walnuts are both (Tree) Nuts, which are also among the major allergens.
Cauliflower and beetroot blinis
Blinis, a type of small Russian and Eastern European pancake, have long been a standard go-to when it comes to canapés, and can be made from scratch or bought ready-made. They can also be swapped out for gluten-free or vegan versions to make them suitable for different diets.
In this canapé, rich but plain blini combines with fresh and zingy topping for the ideal palate-cleansing mouthful. Blitz your beetroot in a blender with lemon juice and your choice of spice (we suggest paprika or cumin), then stir in crème fraîche or sour cream. Spread a small spoonful of the mixture onto a blini and top with a piece of cauliflower and mint.
Top tip
Sprinkle the canapés with nigella seeds or fennel seeds to enhance the flavour of the topping.
Allergen alert
Blinis are traditionally made with Eggs, Milk and flour (Cereals containing Gluten), and all types of cream are also made from Milk (though you can forgo the cream part of the topping if desired).
Smoked salmon and cream cheese tartlets
Smoked salmon and cream cheese canapés are arguably the most popular of the lot, and with good reason - they're full of flavour and texture but not divisively so, and can be assembled quickly and with minimal skill or effort.
Puff pastry is perfect for tartlets, and can be bought pre-made then rolled out and cut to size - try using a shot glass or similar to cut out bitesize circles. Then all you need to do is prick the dough with a fork and pop into an oven preheated to 200 degrees celsius until the pastry is golden and inflated (probably around 8-9 minutes). Once the tartlets have been sufficiently baked and cooled, top each one with a small spoonful of cream cheese (mix the cream cheese with some cooked and wilted spinach for a pop of festive colour) and an artfully arranged strip of smoked salmon.
Top tip!
Be careful when cutting puff pastry, being careful to slice cleanly with the knife pointing downwards so that the layers remain as intact as possible. You can also brush the tartlets with egg and water to create a superior crust.
Allergen alert
Puff pastry includes Milk and Cereals containing Gluten (via flour) among the ingredients, and possibly Eggs if a wash is used. Cream cheese is derived from Milk, and salmon is a Fish, another of the 14 major food allergens.
There's no better sweet canapés than the chocolate truffle. Not only are they decadent, but they're the sort of treat that people will want to roll up in a napkin and take home. Plus, they can be assembled well in advance and you need very few ingredients to make them - just chocolate (dark or milk or both so you have multiple varieties of truffle), vanilla extract and cream.
You'll need 2 parts chocolate to 1 part cream, and a spoonful of vanilla extract for every 100g of chocolate. Melt the ingredients together slowly until they have melted and combined together and then refrigerate until firm to touch. Then use a teaspoon to make portions into small balls and dust with cocoa powder. Then put them in the fridge or freezer (fridge if they will be used within 4 days and freezer otherwise). If freezing, allow to thaw overnight in the fridge before use.
Top tip!
Use the best quality chocolate possible - this is why dark chocolate generally makes the best truffles, and especially avoid any chocolate that is made with hardening agents (most likely to be in cheap processed chocolate). This is to ensure that shaping the truffles is easy, as well as for taste.
Allergen alert
Chocolate truffles are made with cream, a derivative of Milk. Some chocolate will also include Milk among the ingredients though this should be obvious from the label.
You may also be interested in…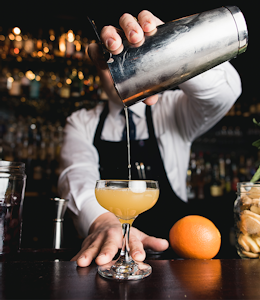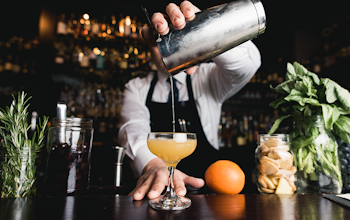 You may also be interested in…
World's Most Famous Cocktails
Read
You may also be interested in…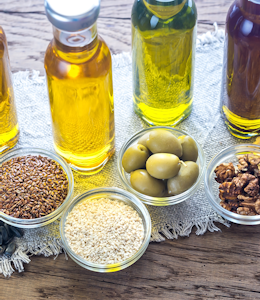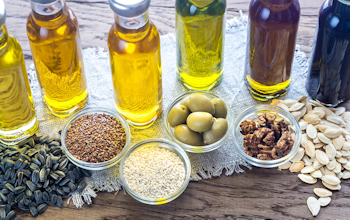 You may also be interested in…
Best cooking oil for every situation
Read
You may also be interested in…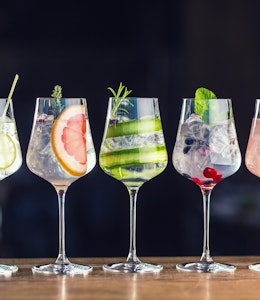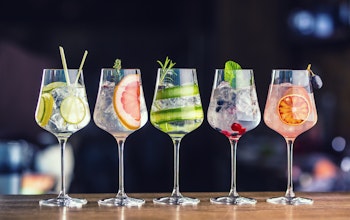 You may also be interested in…
The Best Food and Drink Ideas For Gin
Read