25th January is Burns Night - that most sacred of Scottish celebrations.
We're huge Burns Night fans here at Erudus, you might remember our inaugral Erudus Podcast episode saw host Andrew delving into the history and significance of the occasion. He also spoke to esteemed haggis Manufacturer James Macsween of Macsweens of Edinburgh about the national delicacy and Burns's love letter to it: Address to a Haggis. 
It's a great listen to get you in the mood for Burns Night, and you can hear it here. We've also put together this little tasting board of Burns Night fun facts to share...
So everyone knows that Robert Burns wrote Auld Lang Syne and that (as well as on New Year's Eve) it's sung at the end of Burns Night festivities. What's less publicised is that it's quite the hit in China – they call it You Yi Di Jiu Tian Chang, or Friendship Forever and Ever.
One for the ladies… during the Burns Supper, a "Toast to the Lassies" will be made by a male guest, giving a light-hearted view on women. 
In 1990 there was an extremely violent windstorm that ripped through Northwest Europe that's been given the unofficial name The Burns Day Storm, as it started on the 25 January (Burns Night) and raged on for 2 days.
Sorry American friends, authentic Scottish haggis is banned from the US. This dates back to 1971, when their Department of Agriculture took issue with one of haggis' key ingredients – sheep's lung.
You may also be interested in…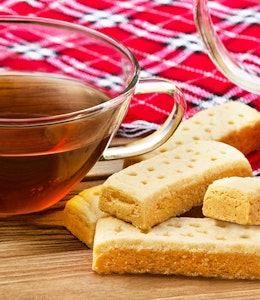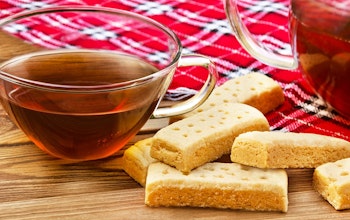 You may also be interested in…
Local Hero: Scottish Shortbread
Read
There are several desserts that can be served at Burns Night supper, but they don't get much more Scottish than cranachan, a mixture of whipped cream, whiskey, honey, raspberries and toasted oatmeal.
Burns Night is, and has been, celebrated by Robert Burns fans all over the world, not least in the former Soviet Republic – the poet was adored by socialists and has a huge following among them.
Keeping on the American theme, one of their most iconic presidents – Abraham Lincoln – was a huge Robert Burns fan who could recite his poetry by heart, and frequently did so to guests at the White House.
The traditional accompaniment to Burns Night haggis is neeps and tatties (turnips and potatoes, on the off chance you were in the dark about that) but the unsung hero of the meal is the whiskey sauce to pour all over it. Made from butter, shallots, cream, beef stock and whiskey, it's a treat that's both especially Scottish and especially festive.
The Burns poem Address to a Haggis is famously recited at Burns Night suppers before the guests tuck in, with the reader holding the haggis aloft during the poem's final line. But make sure you don't overlook the Selkirk Grace, a beautiful poem usually read in Scottish to usher in the meal. Here's what you might not know – although the Selkirk Grace is attributed to Robert Burns, a version of one of its most important stanzas was known in the 17th century as the Galloway Grace or the Covenanters' Grace and was said in Lallans (the Lowland Scots dialect).
Want to hear more?
You can listen to Episode 1 here and you can also search for the Erudus Podcast on your favourite podcast player to subscribe.
You may also be interested in…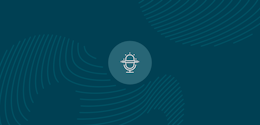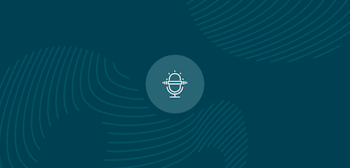 You may also be interested in…
The Erudus Podcast, Episode 1 - Macsween Haggis
Read