Manufacturer Up Close: Field and Forest
It was 5 years ago that we first spoke to Yorkshire-based Manufacturer Field and Forest about their then just-launched vegan sausage roll and savoury bake. Since then, despite all the challenging world events affecting the industry, the business has continued to gain momentum.
---
So it seemed like a great time to catch up with Field and Forest's co-founder and managing director Kevin Denyer, and find out how things have changed since 2018, what their most prized ingredient is and Kevin's advice for new brands entering the food industry...
In a market that's more competitive than it used to be, Field and Forest remain dedicated to quality
Kevin says: "The past 4 years have been mind-blowing in terms of companies growing [in] the vegan/plant-based sector - which has become a very competitive marketplace. But recently we have seen some contraction, as the sector has been overestimated and products have been rushed to market which have been underwhelming in quality, and customers have voted with their feet.
We have been purposely slow and calculating in terms of product development and investment.
You may also be interested in…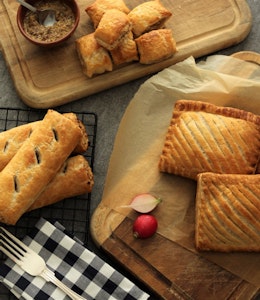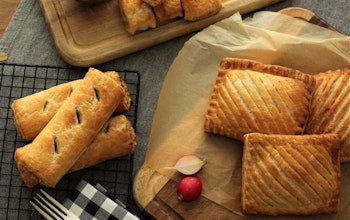 You may also be interested in…
Manufacturer Up Close: Fields & Forest Foods
Read
For us, product, quality and service come first. Because there is so much (meat-free) variation out there and so many products, and some very large companies out there who have a sizable financial resource to promote their products and build name recognition, that's been the challenge for us as a smaller business - to keep up. But what we hang our hats on is that it's not so much the brand, it's more the products and we're very proud of the fact that when we get our products in front of people we see a conversion."
Which means 'New Product Development' is crucial
Kevin says: "We think it's vitally important to have a New Product Development (NPD) programme.
We closely watch the market in terms of what is on trend in flavours and ingredients, so we have plenty of ideas and concepts in the pipeline across all meal occasions for the foodservice market. We like to be a little more off-centre to the mainstream - hence the reason for the launch of our indulgent vegan doughnut range."
They're embracing the 'flexitarian' market
Kevin says: "Current figures show that over 2% of the UK population are Vegan but 12% are flexitarian and the scope for age demographic is potentially vast as 11% of flexitarians are aged 18-24, 15% 25-49, 15% 50-64, 13% +65. This is generally a health aspect of reducing their consumption of red and processed meat from their diet."
Their most popular products are...
Kevin says: "The vegan 6" Sausage Roll is our biggest-selling product, with over 2 million sold since its launch in 2018 (bearing in mind we had no sales through 2020-2021). The feedback from our customers is that it tastes and eats just like a meat sausage roll. Our 57g Vegan Sausage is the second biggest seller, closely followed by the 170g Burger."
Choosing the right Manufacturer for their products is key
Kevin says: "For us, the most important part of our manufacturing process is choosing the right overall Manufacturer, who has the right accreditations and procedures in place to ensure a safe and consistent product. We like to work with small but progressive Manufacturers as they are generally more flexible in minimum runs, product development and quick turnaround on queries and samples. Our Manufacturers are always looking at more effective methods of production and we generally look at ways in which we can further utilise the current machinery and methods. [Our] packaging is generally cardboard-based, and we keep any plastics to an absolute minimum."
Want to know Field and Forest's most beloved ingredient?
Kevin says: "Our core ingredient in [our] meat-free range and pastry products is oyster mushrooms. There are other [meat-free] companies that when you look at their ingredient deck, they put mushrooms but what they're generally doing is mixing it with soya or a pea protein. We use the base of the mushroom, not the cap - 60% of our product is a by-product that generally goes in the bin. So what we've done is taken a resource that from that point of view is sustainable. We've looked at other meat replacements but for us it's more about the sustainability and the taste and the texture and the oyster mushroom really fits that brief."
They're more allergy-aware than most meat-free brands
Kevin says: "All of our meat replacement products are sourced and produced in the UK. Our burgers, meat(free)balls and sausages have completely clean ingredients, with no soya and gluten, and our pastry range is low in salt and soya-free. Allergies are a massive consideration to us at Field and Forest - we are always mindful of reducing the presence of the main 14 allergens in our products whilst also being mindful to produce the best product in terms of taste, quality and texture next to its meat-based cousin.
We are very proud that our meat-free products are soya-free. We are constantly reviewing our pastry range, which uses wheat flour, (a Cereal containing Gluten), and [though] we have looked at using gluten-free options, it has a drastically negative effect on the [product] quality and texture."
Becoming the plant-based go-to for foodservice remains their ultimate goal
Kevin says: "We want to be all things to foodservice and Wholesalers, so we want to be a go-to brand for vegan and plant-based products. Not just things that are functionable in a restaurant but the food-to-go market, coffee shop market [too]. Everyone else is either in savoury or in sweet, but we want to encompass everything, be a one-stop shop.
We have dipped our toes in the retail sector, which brings along different challenges and expectations and we would like to get a small retail presence, but on mutual terms that work for all."
Some exciting Field and Forest news for the future...
Kevin says: "We have strategically reduced our range, but we have exciting plans for NPD and recently started to work with a very experienced and connected gentleman called Mark Joyce who we have known for a good few years, and we have aims to grow the business with national Wholesalers, buying groups and end users."
Erudus saves the business time and resources
Kevin says: "Erudus has been pivotal to our business - it is highly regarded in the foodservice sector and offers us a level of convenience in having all our information on the Erudus database and we can download or point our customers in the right direction for any queries they have on Ingredients, allergens and [other] nutritionals. The time saved by not having to complete endless application forms is massively beneficial ,particularly when you are growing the business."
And finally, their top tips for food brands starting out in the business
Kevin says: "Use the knowledge and resources of your peers and potential customers in what product or service you are wanting to build. It can be a lonely place starting so never feel afraid to ask for help or assistance.
Never sit on your laurels and keep constantly evolving what you are offering. The biggest piece of advice I was given and have never forgotten is ' just go for it and if you are waiting until you have everything ready, you will never get started '. In simpler and cruder terms - J.F.D.I."
You can find out more information about Field and Forest at their website.
You may also be interested in…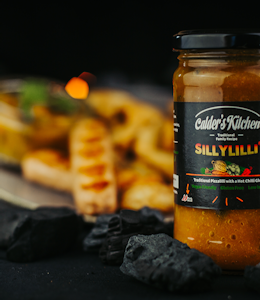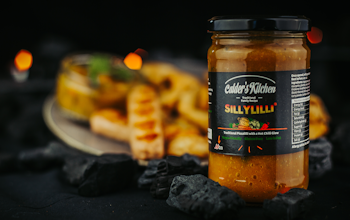 You may also be interested in…
Manufacturer Up Close: Calder's Kitchen
Read
You may also be interested in…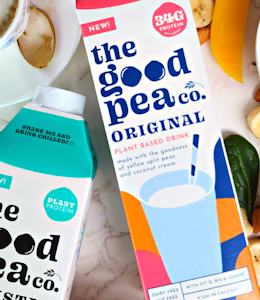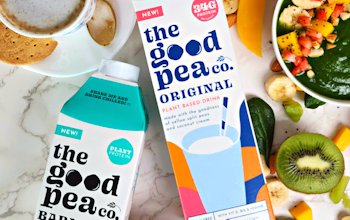 You may also be interested in…
Manufacturer Up Close: The Good Pea Company
Read
You may also be interested in…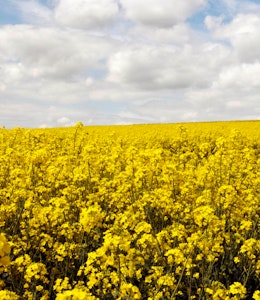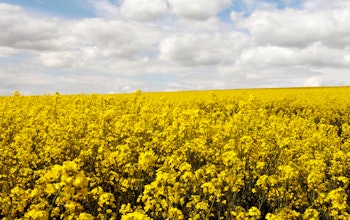 You may also be interested in…
Manufacturer Up Close: Farrington Oils
Read