Manufacturer Up Close: Calder's Kitchen
Calder's Kitchen was started in 2015, but its origins go back much further than that - to when founder Andrew Calder's grandfather began making the piccalilli that inspired the business into being.
---
And it's that sense of family and nostalgia that have led to its success in warming tastebuds and hearts alike.
Andrew explains, "People really like the human story behind Calder's Kitchen. We are very much a family business and our values are very much aligned to those of my Grandad, who was a fantastic cook."
Their range of condiments boasts 4 Great Taste Awards, with their unique Sillylilli even winning last year's Condiment World Cup. So with barbecue and picnic season just around the corner we thought it was the perfect time to sit down with Andrew and find out more about their purposely small and strong selection of products, and the balancing act of meeting sustainability goals whilst keeping costs down...
Calder's Kitchen started with a family connection
Andrew says: "[Calder's Kitchen] came about by chance, as a result of finding an old favourite recipe of my late grandad's. My background was in Further Education, but after remembering my grandad making homemade piccalilli from vegetables he grew in his back garden, and uncovering his recipe, I decided to make a batch myself and was blown away by the taste of it! My Grandad Charlie was born on 16 February 1923, so he would have recently celebrated his 100th birthday, and his image appears on the label of all of our products and is a big part of our brand identity."
They spotted a gap in the market
Andrew says: "After giving jars of the original batch away to family, friends and work colleagues and receiving an amazing response, we decided to take it out to small markets to get some impartial feedback from the general public. We soon discovered that there was a gap in the market for traditional, piccalilli with a great fresh taste and crunchy vegetables. We targeted small independent and local shops to help us sell our products, and we still work with independent shops but now supply 200-300 outlets and pack our range into catering packs for kitchens and the food service industry."
Everyone loves piccalilli!
Andrew says: "Our original piccalilli is very popular with people who remember what 'real piccalilli' used to taste like, and pairs very well with all things cheese-related as well as meats, ploughman's and afternoon tea. The spicier flavours are very popular with people in their 30s to 50s and we find a lot of people like to use those products on things like burgers, nachos, grilled cheese toasties, paninis and even to add to sauces and curries. We also have quite a good vegetarian and vegan following and attend 5 or 6 vegan festivals a year in various parts of the country."
They prefer to keep their range small and mighty
Andrew says: "We now have a range of 7 flavours, but until 2021 we were an exclusively piccalilli-based business.
During the pandemic we decided to focus on developing some new products and a bit like the piccalillis, we wanted to go with traditional flavours as well as a bit of spice infusion and a point of difference - as it's what our customers now expect from us. We also wanted to stick to the theme of using fruits and vegetables that my grandad used to grow, which was why we chose tomatoes and beetroot for our most recent flavours. I don't see us ever having an enormous range, instead we'll focus on flavours we think will complement the existing range and only look to launch new lines if we feel we can offer something different to what is already out there."
It's difficult to narrow down their most popular product
Andrew says: "Sillylilli now has a real cult following, especially at shows and our online sales.
You may also be interested in…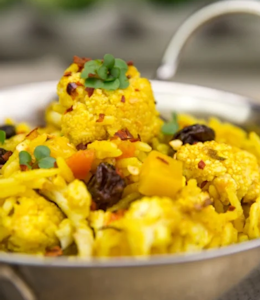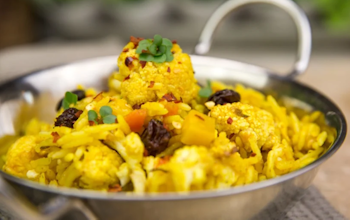 You may also be interested in…
Calder's Kitchen Roasted Cauliflower Pilau
Read
At Christmas there was a big surge on our Beetroot & Habanero Chutney which we hadn't really expected, and so we had to frantically make more, for reasons we can't quite explain."
Scaling up the right way has been a priority
Andrew says: "A lot of care and attention went into discovering the right manufacturing partners when our business reached a size where we needed some help to scale up. As far as I'm concerned, we now work with the best in the business in our category, and I think the awards our products have won over the last 2 or 3 years really highlight that. It's also very important to make sure our manufacturing site has all the accreditations, such as BRC, to give our customers confidence in all elements of food safety and traceability."
Sustainability and keeping costs down is a balancing act
Andrew says: "One of the challenges we have faced since the pandemic has been to balance using more sustainable packaging with keeping costs stable. The recent [price] increases to materials and ingredients has meant we've had to pause some of our plans for new product development and alternative packaging because the costs of pretty much everything we use are so volatile at the moment. We've probably managed to make quicker progress with outer packaging for the consumer strand of our business and it's an ongoing project to make improvements elsewhere. We are trying to cut down on the use of plastic in our outer packaging and work with local and national wholesale distributors for more efficient deliveries. From a consumer perspective, when we attend markets and food festivals there is definitely an agenda for the public to buy more local products and support smaller businesses, particularly since the pandemic."
Calder's Kitchen products can add pizazz to just about any meal
Andrew says: "I'm a huge fan of all things cheese so I'd have to say, even though it might not sound the most adventurous, [I recommend] a really nice mature cheddar and Chillililli sandwich. I personally use Sillylilli to add a bit of Indian flavour to my food, and 2 of my favourite uses are to mix it with mayonnaise to make a superb Coronation Chicken sauce (this was a customer suggestion), and I also like to dip my poppadoms and onion bhajis in Sillylilli whenever I'm having a curry."
Their products are suitable for vegans and coeliacs alike
Andrew says: "All of our current products are vegan and gluten-free and I don't see any reason why we would introduce anything in the future that wasn't suitable to meet these dietary requirements."
The past few years have brought great challenges
Andrew says: "The last 3 years have thrown a lot at us to say the least. COVID was difficult and we've lost customers whose businesses are no longer around. Brexit has almost certainly contributed to price increases on raw materials and ingredients, and then there's the current cost of living crisis.
We've done well to grow as a business during this time, but there's also a part of me that wonders what might have been and where we could be today without the challenges we've faced since 2020."
2023 is set to be a year of events
Andrew says: "We do attend events and find this to be an effective way to engage with consumers and potential new customers. We've just published our food festival calendar for spring and summer, and are taking part in the Farm Shop & Deli show at the Birmingham NEC next week."
Erudus makes them more visible in the food industry
Andrew says: "For us, Erudus is a great way to help ourselves find and be found by like minded food businesses who are searching for specific products and product requirements. I think it gives a potential buyer the confidence that they can easily find information about ingredients, [a] product spec and even look at images and company profile, all in one place. We are very excited to be working with Erudus and discovering more ways to benefit from using the platform in due course."
For more information about Calder's Kitchen visit their website.
You may also be interested in…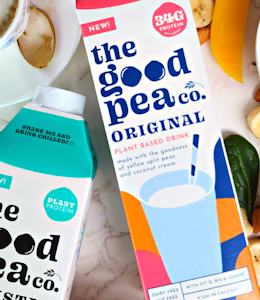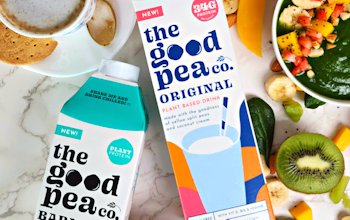 You may also be interested in…
Manufacturer Up Close: The Good Pea Company
Read
You may also be interested in…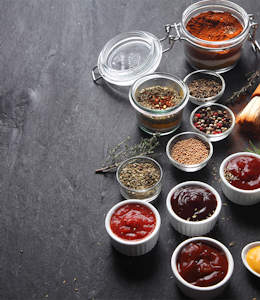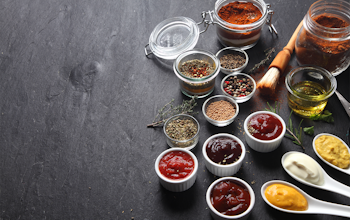 You may also be interested in…
You may also be interested in…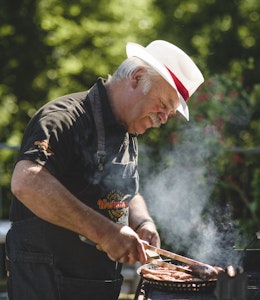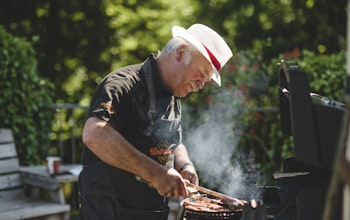 You may also be interested in…
Manufacturer Up Close: Westaway Sausages
Read