Manufacturer Up Close: Farrington Oils
The UK's first seed-to-bottle producer of cold pressed rapeseed oil is discussing versatility, sustainability and the professional benefits of their oils...
---
Locally sourced, environmentally friendly, healthy and versatile - Farrington Oil's rapeseed oil hits multiple foodie buzzwords, so it's little wonder that the company's Mellow Yellow range is on the rise.
The brand was launched in 2005 with one small oil press in the corner of a grain store, as a farm diversification strategy by Duncan Farrington - and today their rapeseed oil is still grown and produced to LEAF Marque standards on the family farm. But why rapeseed oil? Well, having studied rapeseed oil as part of his University dissertation and learned of the oil's fantastic health and culinary properties, Duncan saw its huge market potential and was inspired to become "Britain's original 'seed to bottle' producer of Mellow Yellow cold pressed rapeseed oil".
But that's just the beginning of the story, and we spoke to Raquel Donovan, Marketing Co-ordinator, to to find out the rest…
Since launch, the business has "ex-seeded" expectations
Raquel says: "The business has grown far beyond anything Duncan could have ever expected. After gaining national listings in Waitrose and Sainsbury's, the growth really took off. Farrington's Mellow Yellow is now sold nationally by multiple major retailers, and the foodservice range we developed is now used in some of the top restaurants in the country."
Farrington Oils are loved by top chefs and culinary amateurs alike
Raquel says: "We market our products to consumers and chefs who value British products with great provenance, products that are produced with sustainability at the heart and to the very highest standards. As cold pressed rapeseed oil is low in saturated fat and rich in Omega 3, it's also a brilliant cooking oil for those looking for a healthier option."
The range's best seller comes as no surprise
Raquel says: "Our Cold Pressed Rapeseed Oil is our best seller! Due to its versatility and high smoke point, it can be used in so many different types of cooking. Our salad dressings are also very popular in the summer months, and because Honey & Mustard Dressing is particularly good as a marinade for chicken or sausages, we are encouraging people to try it during the colder months too."
The Farrington Oils foodservice range has been developed to meet industry needs
Raquel says: "We have 4 products In our foodservice range - Farrington's Mellow Yellow Cold Pressed Rapeseed Oil, Farrington's Mellow Yellow Classic Vinaigrette, Farrington's Mellow Yellow Honey & Mustard Dressing and Farrington's Mellow Yellow Oak Smoked Rapeseed Oil. These 4 were chosen as they are the most suited to a commercial kitchen. Our Cold Pressed Rapeseed Oil and Oak Smoked Rapeseed Oil both have a very high smoke point of 230°C - allowing chefs to use them for high temperature roasting and frying, as well as dressing. The professional benefits of using our Honey & Mustard Dressing or Classic Vinaigrette is that a chef can ensure consistency when serving them alongside a salad, and yet they are produced to simple, homemade recipes, with no additives."
They've got some pretty great recipes in their locker too
Raquel says: "We love using our products for seasonal recipes - at the moment, rhubarb is just coming into season and our Rhubarb Cake is absolutely fantastic. Made with ground almonds for a wonderfully nutty flavour and texture, it always goes down well. One of our most popular recipes has to be Crispy Roast Potatoes - thanks to the high smoke point and subtle, nutty flavour, we believe Farrington's Mellow Yellow Rapeseed Oil makes the best roast potatoes; golden and crispy on the outside and light and fluffy on the inside."
Farrington Oils have good news for vegans, and those with allergies
Raquel says: "We did not create our products to be allergy-friendly, or for a certain dietary requirement, however as we only use the finest quality, simple ingredients and create our dressings - just like you would in your own kitchen, our products are all vegan or vegetarian, gluten-free and dairy-free, which is brilliant as it helps them appeal to a wider audience. When using simple ingredients, it's much easier to tick these boxes."
They were the first food brand to be certified both carbon and plastic neutral
Raquel says: "Sustainability is key for us, and we were the world's first food brand to be certified as both carbon and plastic neutral. Additionally, all our crops are grown to LEAF (Linking Environment And Farming) Marque standards.
You may also be interested in…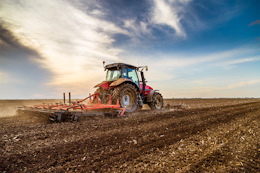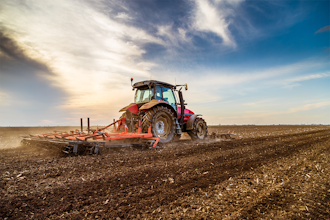 You may also be interested in…
Erudus… Provides LEAF (Linking Environment and Farming) Certification
Read
Sustainability is always on the agenda…
Raquel says: "We all have a responsibility to our planet, for ourselves and for future generations, so Farrington Oils are always looking to improve our sustainability. As a farm producer, we know just how important the environment is to food production, and how much the change in weather, for example, can impact crops."
… With packaging a current challenge
Raquel says: "In terms of packaging, we are looking into using plastic with recycled content included - rather than virgin plastic, wherever we can. This is good for reducing our carbon footprint, as well as helping the circular economy of plastics. However, one issue food Manufacturers face is that it is currently very difficult to source food-safe packaging that includes recycled content. As the industry continues to move towards more sustainable packaging, we hope to see big improvements in the development of these plastics."
But their dedication to sustainability is paying off royally
Raquel says: "In 2021 we were awarded a Queen's Award for Enterprise for Sustainable Development. This was a huge honour as a Queen's Award is incredibly prestigious and were so pleased to have been awarded it for our industry leading approach to sustainability; from our commitment to carbon & plastic neutrality, to our LEAF (Linking Environment And Farming) Marque standards, to Duncan's work monitoring and increasing the carbon stored in our soils. We were presented with our award by the Lord-Lieutenant of Northamptonshire and Duncan was even invited to a royal reception at Windsor Castle!"
How does using Erudus benefit Farrington Oils Ltd and the wider food industry?
Raquel says: "Using Erudus benefits Farrington Oils Ltd as it gives us one central location to store our product specifications, images and allergen information for our foodservice wholesale customers. It's simple and straight forward for us to update the information, we update Erudus rather than contacting each individual customer. Our foodservice wholesaler customers know that they have up to date allergen information on their systems for their customers and they can use the product information to populate their websites, so it saves on administration for us and our customers and ensures greater accuracy of information in a timely manner."
For more information about Farrington Oils visit their website. https://www.farrington-oils.co.uk/
You may also be interested in…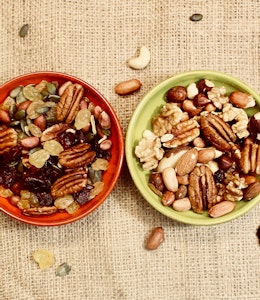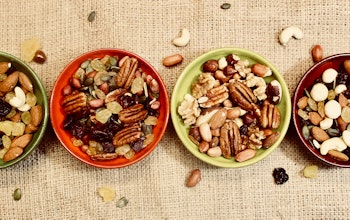 You may also be interested in…
Manufacturer Up Close: Peppercorn Foods
Read
You may also be interested in…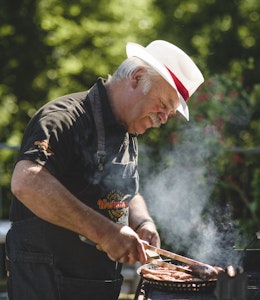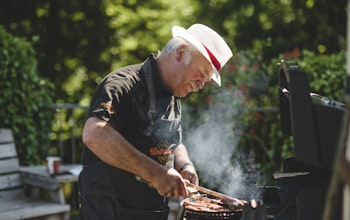 You may also be interested in…
Manufacturer Up Close: Westaway Sausages
Read