Manufacturer Up Close: Westaway Sausages
National BBQ Week is on the horizon so we persuaded Westaway Sausages to share their tips for the perfect BBQ...
---
This year National BBQ Week is celebrating its 25th anniversary, and what a celebration it's set to be - extended to a whole fortnight instead of the usual 7 days. Running from 2 -18 July, this event champions BBQs and alfresco eating as the UK's number 1 summer leisure activity.
Sausages are an absolute must for any BBQ menu and so we've enlisted the help of Charles Baughan from Westaway Sausages - professional sausage makers who use the finest british pork to make fresh, traditional butchers sausages, to let us in on the secret of his brand's success and some top BBQ tips...
The Westaway brand has a rich history...
Charles says: "In 1898 my grandfather Charles started making sausages in the evenings at home, which he [then] sold during the day on market stalls. Success led to him opening a shop in the centre of Colchester around 1911. During the 1920s the family opened more shops and built a meat-processing factory in Bury St Edmunds. In addition to Butchers shops they opened pie and cake shops. Post World War II the family developed a national van sales business - selling the Baughan's brand of pies. At that time, I was too young to have anything to do with sausages.
Then, in 1998 - exactly 100 years after my Grandfather had started making sausages - I started in the same trade. I joined a well-regarded Butcher in Exeter - again with a long family history in butchery. Together we founded and grew Westaway Sausages until in 2008 we went our separate ways with the butcher and his family concentrating on butchery and myself and my family looking after the Westaway brand Now, my wife manages all the financial aspects of the company and our 2 sons have grown up helping out whenever they can. Home life and business life blur into one and I feel that coming to work is a pleasure, every day seems like a holiday."
The company has gone from supplying locally to internationally...
"To start with we produced only fresh sausages for retail customers near our base in Devon. We now produce fresh, frozen, and fully cooked sausages for Retailers, foodservice and Wholesale customers nationally, and we also export throughout the world."
And their sausages have reached some very interesting places... "We love working in East Asia, and have had some great times in Japan. We believe we are the only UK company to sell pork sausages in India. We even had a customer who used to send his private jet from Los Angeles to pick up his Westaway Sausages."
Westway produce a lot of sausages, and when we say a lot we mean it... "We will typically produce 5 miles of sausages a day. And in the last 10 years have produced enough sausages to follow the equator around the whole planet."
They know what makes their products so special...
"We are innovators. Innovation comes through in-depth knowledge of what you do. We believe that we are leaders in our sector because we travel widely, we research the unknown and we support and encourage our suppliers to collaborate with us for mutual gain. So we change the challenge from 'Why?' to 'Why not?' Our approach to an issue is to use persistence and persuasion to overcome it. In short, we identify a problem and we fix it."
Charles also shared the basics of a perfect banger... "We produce a traditional breakfast sausage which accounts for over 70% of our sales throughout the year. We introduce new recipes the whole time but the traditional recipe is always the customers first choice. But it's all about creating a premium sausage, and you do that through texture, juice and succulence. It must taste of meat and have a good bite. It needs to look good both raw and cooked."
Westaway are also well versed in being green…
They switched to cardboard trays in September 2020, using responsibly sourced cardboard, and have created the UKs first 100% compostable packaging for a meat product. Charles explains "If we carry on the way we are it is forecast that by 2050 there will be more plastic in the oceans than fish. We can do things better and it is up to Manufacturers to change so others can. We could see the damage that single use plastic was causing to the environment, and we knew that doing nothing was not an option. We know that not all packaging ends up where it should, we want to change all our packaging materials to ensure that they leave no lasting impact."
The brand cares about the changing dietary needs of consumers…
"The Gluten and Allergen Free Pork Sausage is just one of many lines that we offer, we produce it to ensure that customers with an allergy or intolerance can still enjoy Westaway sausages. We have tried many sausages that do not use meat, and we have also made a few. We have yet to find one that we would be happy to sell with our name on it, but watch this space. When creating products for those within allergies and intolerances the difficulty is ensuring you have a process and system documented and in place to ensure there is no risk of cross-contamination. As with all process planning, managing cross-contamination is a circle of continuous improvement. Plan to achieve an outcome, document how to do it, action the plan, review what you have achieved, amend the plan as needed. And then repeat."
Westaway have got great advice for the upcoming challenges faced by the industry...
"Nobody could have planned or been prepared for what has happened in the last 2 years. We have not just survived this period but also won national recognition for our sustainability initiatives. I think we are ready for anything. Every brand should always be looking for ways to improve their products or service so they give their customers better value. In food one of the biggest drivers outside of food safety is innovation. Those companies with no clear differentiation will always have to work harder to compete in a market that is constantly looking for extra value. It is not as simple as saying you are going to change, it needs to be in the lifeblood of the company throughout the entire organisation. There needs to be crystal clear vision and selfless devotion to achieving the vision. We need to change the behaviour of our customers if we are going to change the impact that we as humans are having on the planet. We need to show leadership and genuine innovation that makes it easier for people to change."
They emphasise the importance of enjoying your work...
"Westaway have had many proud moments but the most satisfying is when we as a team reach the end of a day or a week when you know that everyone has done their bit and has enjoyed every moment. Business should be fun."
There's a huge range of ways to enjoy Westaway Sausages...
"From BBQ to breakfast, from a sausage sandwich to pigs in blankets, there are so many ways to enjoy sausages. In 2020 one of our big successes was a 3.5m long 2kg giant sausage whirl. This was served hot for breakfasts carvery, with leftovers used for lunchtime baguettes and hot pots. It looked good and this one product produced several menu options."
They believe Erudus helps them mitigate any risks...
"Third party accreditation and management of product attributes are vital to underwrite food safety and help control any risks. Erudus puts this detail into a format that enables Professional Caterers and distributors to plan and select products and ensure they give accurate information to their customers."
Charles's top tips for the perfect BBQ…
Make sure you have the right equipment. Good tongs with nice long handles are essential, and we like using frying pans with holes (now widely available)
Try experimenting with the pre-cooked sausages, they can be cut into chunks and used on kebabs. A great kebab can be made with Prawn and chunks of precooked Cumberland sausage. Wrap the prawn around the chunk and thread onto your meat skewer and repeat to use say 4 Prawns per kebab. Glaze with a little garlic butter and some chopped flat leaf parsley.
Keep suitable bread rolls and sausages ready in the freezer so if the weather looks good, or plans change you can take them out to defrost in plenty of time.
You may also be interested in…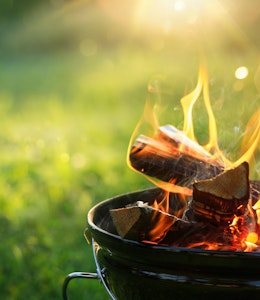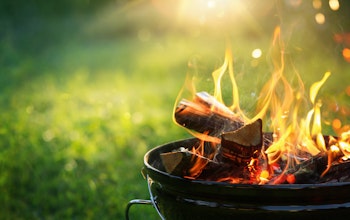 You may also be interested in…
The Ultimate BBQ Tips
Read
You may also be interested in…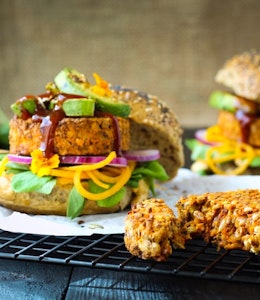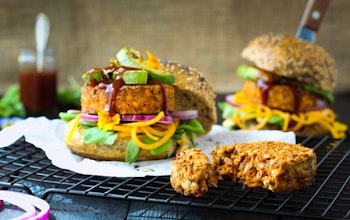 You may also be interested in…
Paramount's BBQ Lentil & Mixed Seed Burger With Chargrilled Avocado & Caramelised Onion Hummus
Read