Manufacturer Up Close: Peppercorn Foods
The renowned natural foods company is talking best-sellers, challenges and the importance of dietary suitability with Erudus…
---
Natural food and healthy eating has never been more in vogue, so it makes sense that a brand with an offering as varied as Peppercorn Foods is on the up and up. "We deliver a wide diversity of superior quality natural food such as Cereals, Toppers, Dried Fruits and Fruit Mixes, "Naughty but Nice" range, Healthy Snacks and Energy Ball Mixes, Roasted & Salted Nuts and Bar Snacks, Confectionery, Drinks, Spreads, Honey, Gluten Free and Vegan Products" says Vik Sahni,Director at Peppercorn Foods of their impressive range.
And with their focus on innovation and suitability for those with dietary needs and restrictions, they're also the perfect fit for Erudus. So we spoke to Directors Vik Sahni and Lilly Sahni about their best-selling products, eye catchingly eco-friendly delivery system and the challenges on the food industry horizon…
It's been 35 years and counting for Peppercorn Food
Vik says: "Peppercorn Foods was established in 1985, and we supply a vast array of high-class hotel chains, boutique hotels, health spas, Michelin star restaurants, and many other high-scale food operations - our client list includes some of the biggest names in the catering world. Our aim has been to develop long term relationships with our valued customers, offering bespoke mixes and impeccable service."
Choice is their buzzword
Vik says: "We have developed our brand to concentrate on healthy, innovative and natural products - there's over 700 products in our range, which means we can fully service a kitchen while also helping with bar snacks and events. We can even make bespoke mixes to a customer's price point, allowing them full choice on both taste and cost."
The Peppercorn Foods best-seller list is bursting
Vik says: "Our Strawberry and Banana Crunch and Cherry and Blueberry Granola are fan favourites with our gluten-free granolas and mueslis coming a close second. From our mixes range, our Detox Mix made with cashews, peanuts, pistachios, almonds, cranberries and pumpkin seeds and our Spring Delight mix are both top sellers. The Eton mess and Honey Pie from our 'Naughty but Nice' range are also hot favourites during Easter and Halloween."
Peppercorn Foods is looking to grow and sell their fantastic bulk products to more wholesale businesses
Vik says: "Our experience and expertise in delivering top quality produce in bulk formats sourced from the best suppliers means we can provide unparalleled service. In terms of our Bulk products our top sellers include our Dried Fruit and Seed Mixes like the Hi Five Fruit Salad Mix, Premium Roasted Nut Mix, Smoked Almonds, Giant Chilli Corn and Mexican Nut Mix."
The brand's product's reflect and benefit from the growth in veganism and allergen dietary suitability
Vik says: "We have seen customers seek out healthy snacks (which we specialise in) such as banana chips, mango chunks, and pivot towards our healthy dried fruit mixes. The trend toward Vegan products recently is a huge boost to our product range as most of our products are naturally vegan. In terms of allergens, out of the 14 allergens our products are exposed to quite a few of them - mainly (Tree) Nuts, Peanuts, Cereals containing Gluten and Milk, so ensuring dietary suitability is at the forefront of our company's processes."
Their products are as environmentally friendly as they are high quality…
Vik says: "We use only top quality ingredients from BRC suppliers for our products, and our cereals, mueslis, granolas, luxury bespoke nut mixes and bar snacks are supplied in an eco-friendly and sustainable packaging."
… because Peppercorn Foods make it their business to protect our planet
Lilly Sahni, Director at Peppercorn Foods says: "We are on a mission to make Peppercorn Foods an environmentally friendly company and we've applied for an Ealing Council Pioneers Grant to help us become carbon neutral by 2023. One such commitment to our cause is to make every parcel we deliver carbon neutral, for all our customers - at no extra cost for them. We do that by measuring our CO2 emissions, by striving to reduce them, and by offsetting the remaining emissions. For Peppercorn deliveries we use an electric van so our carbon footprint is minimised, and just one local Courier (DPD), which has a similar carbon neutral commitment. We have also changed all our bulbs to LED to improve energy efficiency and reduce our emissions, and our Directors only use electric cars or public transport (we encourage our staff to use public transport or electric vehicles only to work)."
The past 3 years have seen them face one particularly large challenge
Lilly says: "Managing price inflation on our products while still being cost-effective to our customers has been a major challenge over the last 3 years, but we feel we have managed to maintain a healthy balance."
And the company is already working to overcome future challenges on the horizon
Lilly says: "Inflation (our base cost in terms of wages and electricity) could erode our profitability [in the future], and the supply of raw material could become problematic due to geopolitical pressures. The increasing need to go plastic-free is also quite difficult to ensure, and there are cost implications too. And keeping the business viable and maintaining profitability due to new entrants in the market could be a risk."
Still, Peppercorn Foods have had some big achievements in recent years
Lilly says: "Winning back a large airline client has been our proudest moment in recent years - as well as adapting and adeptly evolving into a leaner, more efficient organisation during COVID19."
And Erudus is now helping them be even more efficient
Lilly says: "Erudus provides a great platform to manage our allergen and nutritional information. We are keen to grow and expand our client base, and being on Erudus gives us access to a wider selection of customers. We've found the Erudus staff to be extremely helpful and proactive in helping us achieve our goals."
You may also be interested in…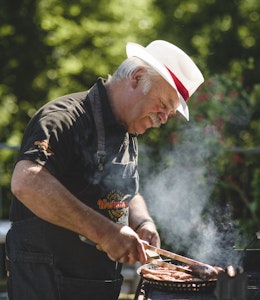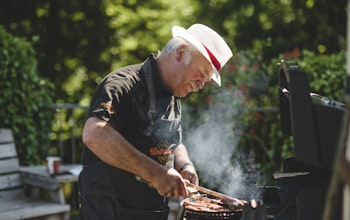 You may also be interested in…
Manufacturer Up Close: Westaway Sausages
Read
You may also be interested in…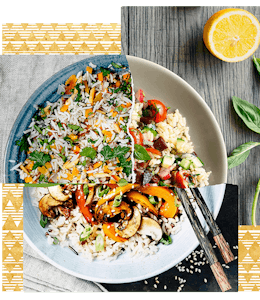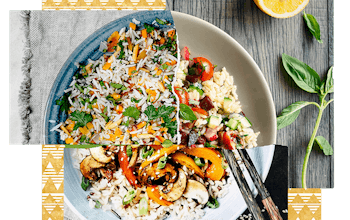 You may also be interested in…
Manufacturer Up Close: Tilda
Read