Calder's Kitchen Roasted Cauliflower Pilau
Reference Intake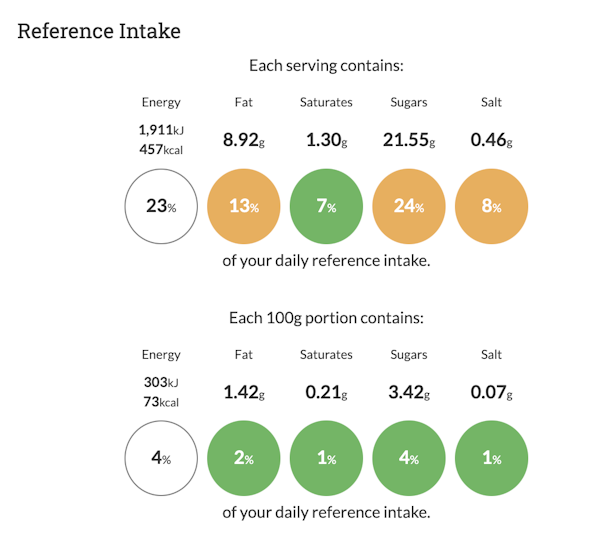 Dietary info
Allergens
Welcome to The Erudus Recipe Book, where we share delicious recipes from our manufacturers and friends in the food industry and throw in all the allergen and nutritional information as an added bonus.
It's also the perfect place to highlight the Erudus Recipe Builder tool – which we designed especially to make Caterers lives easier. It does this by automatically aggregating nutritional values, costs (per serving and for the entire dish) and allergy statements as you add ingredients to any recipe.
This delicious side dish comes courtesy of our friends at Calder's Kitchen, producers of hand-made artisan piccalilli and chutney based on a beloved family recipe since 2015. Vegetarian-friendly, low in fat, salt and sugar, it boasts a special ingredient to give it the extra wow factor - Sillylilli, a spicy piccalli with attitude.
Ingredients
1 medium cauliflower
1 jar of Calder's Kitchen Sillylilli
1 packet of pre-cooked pilau rice
25g Sultanas (just cover with boiling water for 5-10 mins to soften)
1 heaped tsp paprika
Fresh coriander to garnish
Salt
Pepper
Method
1.
Pre-heat oven to 200 degrees celsius or gas mark 6
2.
Chop the cauliflower into smallish florets and place on a baking tray
3.
Drizzle olive oil over cauliflower and sprinkle with the paprika, as well as salt & pepper
4.
Heat the cauliflower in the middle of the oven for 15-20 minutes, turning occasionally until it begins to brown and is cooked, but still crunchy
5.
Cook rice according to guidelines on the packet (usually around 2 mins in a microwave)
6.
Add cauliflower and rice to a large saucepan, then stir in 2-3 heaped dessert spoons of Calder's Kitchen Sillylilli according to taste
7.
Add sultanas and the water covering them to the pan, stir well, then warm on a low heat
8.
Transfer the mix to bowls or a Balti dish, and garnish with fresh coriander
9.
Optional - add a dollop of your favourite mango chutney