Everything you need to know about Food Incidents, Product Withdrawals and Recalls
Food Incidents, Product Withdrawals and Recalls are something that everyone in the food industry dreads…
---
...but according to a recent report by the Food Standard Agency they're on the rise. That's why we've put together this guide to what they are, how to report them, and why it's so important to stay vigilant.
What is a Food Incident?
When the safety or quality of a food product is potentially at risk, it is often referred to as a "food incident". In these cases the product may require specific actions take place to protect consumers.
Food incidents generally fall into one of 2 categories:
Contamination of a product during processing, distribution, retail and/or catering
Environmental pollution incidents such as fires, chemical spills and radiation leaks
If a food incident occurs, the product may have to be withdrawn or recalled, depending on the circumstances.
What is a food withdrawal?
A food withdrawal occurs before the food has reached the consumer. When a product is considered unsafe for consumption it will be removed from the supply chain to avoid any potential risk of harm occurring to the consumer.
What is a Food Recall?
A recall occurs when a food is considered unsafe and needs to be removed from the supply chain, but has already been released for sale - meaning it needs to be "called back".
Customers are also advised to take appropriate action to mitigate any potential risk, such as being asked to return or dispose of the unsafe food.
Food recalls can occur for many reasons, however one of the most common is to do with allergens. Where an allergen ingredient is missing from or incorrect on the product's label, the item in question will need to be recalled to ensure no harm can occur to consumers with food hypersensitivity.
Food can also be recalled due to:
Contamination with pathogens like listeria or salmonella that could cause food poisoning
Manufacturing faults such as plastic or metal being found in the product that could cause physical harm or be a choking hazard
You may also be interested in…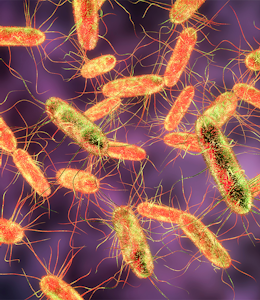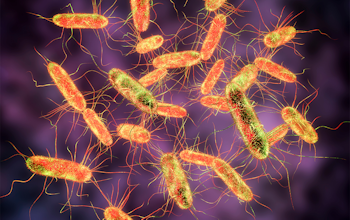 You may also be interested in…
What you need to know about Salmonella
Read
When to report a Food Incident
If a product is deemed to be unsafe - whether this has been identified by the importer, producer, distributor, or Manufacturer, in a situation where the product has left the immediate control of your business it should be immediately withdrawn and/or recalled.
The necessary enforcement authority (such as your local authority or port health authority) should be made aware of the incident, and should be able to advise on any further actions that need to be taken.
If it is possible that the unsafe food has reached consumers, the Food Standards Agency (FSA) incidents team should also be contacted. You can do that here.
Consumers only need to be informed if a product recall is necessary, along with any specific instructions for what to do with the potentially contaminated product.
Why is Traceability important?
According to the BRCGS (Brand Reputation through Compliance Global Standard), a documented product withdrawal and recall procedure should always be in place.
You may also be interested in…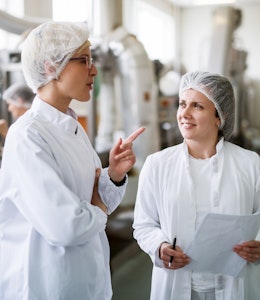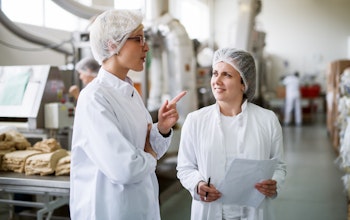 You may also be interested in…
Erudus… Showcases BRCGS Certification
Read
This should include a plan to handle the logistics of product traceability, recovery or disposal of affected product/s, and stock reconciliation.
It is important to keep a track of any food produced, to ensure that if a food incident occurs, any potentially contaminated product can be traced back accordingly.
The more information that is kept, the easier the process will be to identify any affected food - helping to reduce risk to consumers, and overall saving time and money.
It is advised that traceability information should be retained one step back and one step forward in a product's supply chain - for example, raw material suppliers and business customers should both retain a product's traceability information.
Having this information to hand makes the process of defining any specific corrective action easier and more efficient.
What's the best course of action if a food is deemed unsafe?
The FSA have created a decision tree that outlines the course of action to be taken if a food is deemed unsafe.
As shown on the diagram to the right, it provides advice on when to action a withdrawal, and whether a recall is necessary.
You can find the decision tree and the rest of the FSA guidance on food traceability here.
The FSA also has a Food Recall alerts system, where you can be notified anytime a product recall is published. This alert also includes information regarding the specific risk, and advice for consumers who have purchased the potentially contaminated product. You can sign up to these alerts here.
You may also be interested in…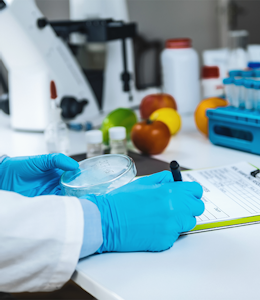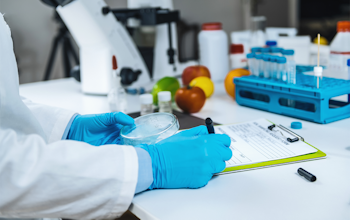 You may also be interested in…
The importance of using Microbiological fields
Read
You may also be interested in…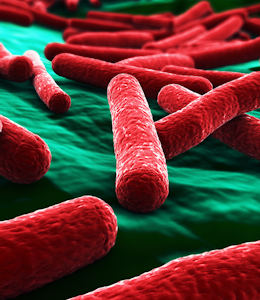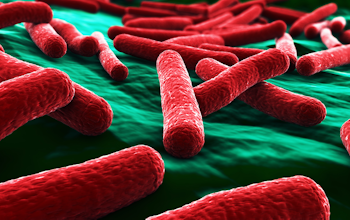 You may also be interested in…
What you need to know about E. coli
Read