Cannabidiol (CBD) as a Novel Food
It was the announcement many have been waiting for - as of March the FSA have released more information around the use of CBD in food products sold in the UK. Some 3536 food products have received preliminary approval from the governing body, and a list has been published of these brands and products, with more due to follow. It's a big step for a burgeoning market, but of course news and updates of all kinds come thick and fast in the food industry - so we've rounded up all the CBD facts you need to know…
---
What is CBD?
Cannabidiol (CBD) is a chemical found naturally within the cannabis plant. It can be extracted from most parts of hemp or cannabis plants, and also produced synthetically. Colloquially, it has associations with relaxation and pain relief. Cannabidiol is different to tetrahydrocannabinol (known as THC), which is "the principal psychoactive constituent of cannabis" and what gives the drug's feeling of a "high".
What do people use CBD for?
For the past few years CBD extracts have been gaining widespread appeal as ingredients in food products and food supplements, as a means of reducing anxiety and promoting calm.
However, it's important to note that food products containing CBD cannot be legally sold in Great Britain without having undergone an independent safety assessment, confirming its authorised "novel foods" status. A novel food is a food which has not been widely consumed by people in the UK or European Union (EU) before May 1997.
What products is CBD being used in?
CBD sold in food products or food supplements can come in several forms, these include:
Oils
Drops or tinctures
Gel capsules
Sweets and confectionery
Bread
Cookies, brownies and other bakery products
Drinks
You can find Government advice for consumers on CBD extracts here.
What are the current rules around CBD products?
In March 2022 the Food Standards Agency (FSA) confirmed a list of CBD products which have a credible application for authorisation.
By summer the list will likely have had a couple of updates, however the FSA has said that no more products will be added after 30th June 2022.
. Whilst the FSA is responsible for the authorisation of CBD as a "novel food", it is important to note that this does not include cosmetics, vape products, products that are making medicinal claims or products containing controlled drugs such as THC (Tetrahydrocannabinol).
Once authorised by the FSA, all CBD food products will also need to comply with other legislative requirements and should not be:
Incorrectly labelled
Unsafe
Regarded as controlled substances
For more information on the FSA's current list of CBD products being reviewed for authorisation, please see here.
All approved CBD food products must comply with existing legislation.
You may also be interested in…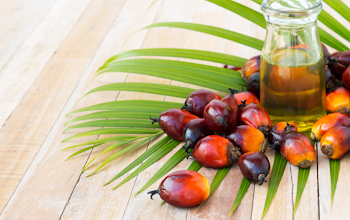 You may also be interested in…
Everything you need to know about Palm Oil
Read