Why the industry needs a Data Pool Part 1
For some time now there's been talk of the need for a single, centralised Data Pool used by the whole food industry. And with new legislation on the horizon, and changing business needs within the sector post COVID-19 those voices are getting louder. Here at Erudus not only do we agree with these calls, we believe that we are the solution. And this new series explains exactly why that's true…
---
Why a Food Data Pool?
Since the introduction of Food Information for Consumers (FIC) and Food Information Regulations back in 2014, everyone from consumers with food allergies and the charities that support them to trade associations like the Federation of Wholesale Distributors have voiced the need and support for a centralised food industry repository. One that enables easy access to potentially lifesaving allergen information and business critical data to the industry in its day to day operations.
Speak to any food business and you'd be hard pushed to find someone who doesn't agree that a centralised Data Pool is a good idea and would drive efficiency and value all the way through the supply chain, whilst protecting the end consumer. However, when confronted with the complexities of actually putting together such a venture, it becomes apparent that enthusiasm for the idea is not enough. Questions around how such a large scale project would be undertaken, what information exactly should be captured, who would be responsible for running it - and more importantly paying for it have set back the creation of an industry mandated Data Pool since talks of the need for one began almost a decade ago.
But today there's a difference, Erudus. And we have the answers to those questions. Today's Erudus is maturing, scaling, staying true to cost effectiveness and offers the best solution to a longtime industry problem.
You may also be interested in…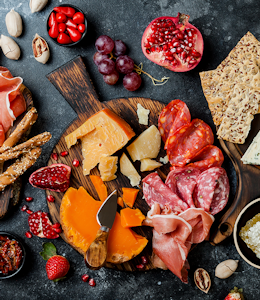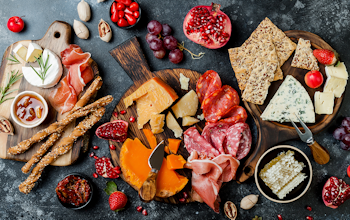 You may also be interested in…
Meet some of this month's exciting new Erudus additions…
Read
What is a Data Pool?
Put simply, a Data Pool is a software platform which provides a single place where you can find technical specification data for various products. For the food industry, this means a Data Pool contains information about a product's ingredients, allergens and logistics, for example.
By housing detailed technical specifications for many products from multiple Brands and Manufacturers, a Data Pool negates the need for businesses to source the information individually from multiple Manufacturers - or for Manufacturers to keep all of their customers informed separately should a product change.
A Data Pool can be an important tool in helping food businesses save time, make fewer mistakes and drive efficiencies. In today's digital world, it can also allow users to share information faster and to more sources than ever before.
Erudus is a Data Pool tailored to the food industry
Erudus isn't just a Data Pool, it's a Data Pool that has been created, designed and evolved specifically for the food industry. It holds enriched technical product specifications and information for tens of thousands of products, from hundreds of Brands, own labels and Manufacturers. And we've gone (and will continue to go) even further than that - creating various solutions that are tailored for our food business users, and sit over the top of the data to add further value to it.
What exactly is included in the Erudus Data Pool?
The Erudus Data Pool is a live online repository used by food Manufacturers to enter and maintain their product specifications. Subsequently, Wholesalers and Caterers have access to this essential technical data knowing it is current, accurate and has been entered at source by the brands themselves, for use across the entire food industry.
Over 200 attributes are captured and stored including:
Product Identifiers e.g. Descriptions and Barcodes
Allergies e.g. Contains Nuts? (inc.subsets e.g. contains Pecan nuts?)
Nutrition e.g. Trans-fats per 100g? Alcohol strength %vol?
Dietary e.g. Suitable for Vegetarian diet? Coeliac diet?
Certifications e.g. BRC certified? Red Tractor certified (inc. actual certificate)
In a food industry Data Pool you can find product specifications such as product codes, ingredients, pack sizes and quantities, allergen information, waste packaging and industry accreditations.
You may also be interested in…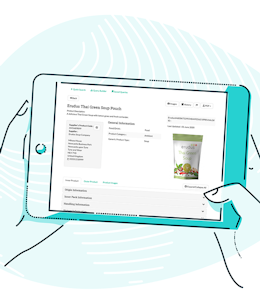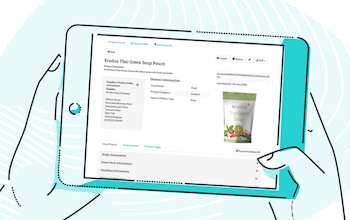 You may also be interested in…
Solutions Spotlight: Technical Data Search
Read
You may also be interested in…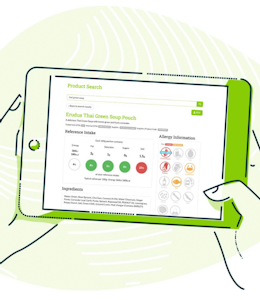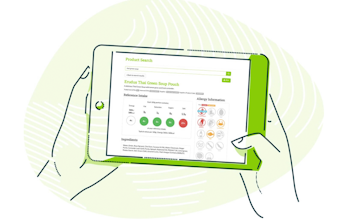 You may also be interested in…
Solutions Spotlight: Allergen & Nutritional Data Search
Read
Stay tuned for Part 2 - Who would a food industry Data Pool benefit?