Wholesalers Update Part 3
Due to the current pandemic, the demand for food products has never been greater – but so are the challenges for getting those products to the consumer.
It's a daunting task, but many businesses are stepping up, not only to help themselves, but to help ensure food reaches those communities who are finding it difficult to obtain.
That's why every week we're taking a look at the ways some of our Wholesale customers and friends in the industry are opening up their business to the public, and adapting the way they operate…
Medina Foodservice
Operating from the Isle of Wight, Medina have extended their Delivery service to members of the public to support the wider community with essential food deliveries. Orders can be placed via their online shop or through their app.
https://medina.coldweb.co.uk/lls_shop/pages/home_delivery.php
---
MJ Baker Foodservice
Supporting the regions of Torquay, Newton Abbot, Exeter, Plymouth, Dawlish, Teignmouth, Dartmouth and Dartmoor by offering a Click & Collect service via their mobile app, open Monday-Friday (11am-4pm) with an option for next day pick-up.
https://mjbakerfoodservice.co.uk/
---
Reids Foodservice
Now offering Home Delivery to members of the public across Scotland. Order minimum is £30 and orders can be placed via their online shop or through their app.
https://reids.coldweb.co.uk/lls_shop/pages/home_delivery.php
---
Q Catering
Offering a Call & Collect service from their depot in Sittingbourne, Kent on orders over £50. Phone number is 01795 425050 and payment is taken by card. Pick-up is outside the warehouse for a contact-free experience.
---
Holdsworth Foods
Depot Collection Service now available to public customers 9am-4pm Tuesday-Friday, from Tideswell, Chesterfield, Wilstead, Hinton-on-the-Green, Crickhowell and Christchurch. Order minimum is £50 and orders can be placed via their website.
http://www.holdsworthfoods.co.uk/depot-collection-service/
---
Waterdene Foodservice
Home Delivery service is open to registration on their website, and is operating in an 80 mile approx radius of their head office in Leighton Buzzard (covering large parts of the Home Counties). Orders can also be placed through their answerphone.
https://www.waterdenefoodservice.co.uk/
---
Pilgrim Foodservice
Weekly Home Delivery service now available to PE11, PE20, PE22 and NG34 postcodes with free delivery on orders over £100. Call 01205 312700 between 9am and 5pm Monday-Friday. Their food store is also open to the public, open 9am to 6pm Monday-Friday and 10am to 4pm on Saturdays, with dedicated NHS shopping hours.
https://www.pilgrimfoods.co.uk/
---
Miller Food
Click & Collect Service in York and Hull now available to trade customers and the general public. Orders can be picked up by 5pm the same day or on a date of your choice. Open Monday-Friday 10am-5pm with order cut-off at 3pm.
http://www.millerfoodservice.co.uk/
---
McClures
Call & Collect and Local Delivery services now offered. There's also a McClures Hub Delivery service being offered to customers in the Windemere area where once a week orders can be collected from one of several local 'hubs'. For more information on each Customers Services can be contacted on 015394 42636
---
JR Foodservice
Based in Exeter and now supplying Home Deliveries to members of the public, with registration done via the website for access to their online shop and app.
http://www.jrfoodservice.co.uk/
We'll be back again soon with more updates from our Wholesaler friends…
You may also be interested in…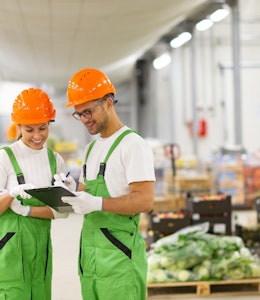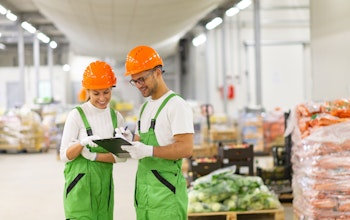 You may also be interested in…
Wholesalers Update Part 2
Read