Wholesalers Update Part 2
Due to the current pandemic, the demand for food products has never been greater – but so are the challenges for getting those products to the consumer.
It's a daunting task, but many businesses are stepping up, not only to help themselves, but to help ensure food reaches those communities who are finding it difficult to obtain.
That's why every week we're taking a look at the ways some of our Wholesale customers and friends in the industry are opening up their business to the public, and adapting the way they operate…
King Brothers Foodservice
Extended their services to the public in their wider community in the Peterborough area. Sign up is via the website, where they are advising customers about adjusting to larger product sizes.
---
Harvest Fine Foods
Now offering a Home Delivery service over SO postcodes to those who may struggle getting to the supermarket and those who can't find the items they need in their local shop. Minimum order value £50, sign-up on their website.
https://harvestfinefoods.co.uk/harvest-home-delivery-service/
---
Fairway Foodservice
Their fully stocked food Wholesalers now offer Call & Collect, Click & Collect, Home Delivery and food bundles, available across the UK.
https://www.fairwayfoodservice.com/where-to-buy/
---
Williams Foodservice
Providing new and existing customers with Click & Collect service and Home Delivery service across East and North Yorkshire. Encouraging customers to use their app for faster results (£100 order minimum).
https://www.williamsfoodservice.co.uk/
---
Dennis Edwards
Home Delivery service for the Portsmouth community now operating 5 days a week. They've also improved their online registration process.
https://defs.coldweb.co.uk/lls_shop/pages/home_delivery.php
---
Castell Howell
Carmarthen based Cash & Carry now open to the public 7 days a week, as well as Click & Collect service with collection points in Cross Hands, Llanelli, Whitland, Llandeilo, Newcastle Emlyn and Llanybydder.
https://castell.coldweb.co.uk/lls_shop/pages/clickncollect.php
---
Harlech Foodservice
Operating a collection service for the general public with orders placed by phone, and additional chilled lines added to public sale. They're also offering packaging solutions to businesses who have changed to a takeaway model.
---
Cimandis
Have teamed up with Food.je and Food.gg to upgrade their online ordering system to make it faster and more efficient for the public to use. In addition to Click & Collect they offer Home Delivery for vulnerable customers in Jersey and Guernsey.
https://mailchi.mp/5616fc3e9701/cimandis-online-swift
---
Tyneside Foodservice
Have extended their Home Delivery service to the general public in a range of Northeast locations via their online shop and app. Minimum order value £40.
https://www.tynesidefoodservice.com/
---
Hopwells
Have opened up their online ordering to the general public. Open Monday-Friday with free delivery within 72 hours and a minimum spend of £40. Areas covered are Nottingham, Brownhills, Darlington, Sheffield, Kimbolton and Ormskirk.
We'll be back again soon with more updates from our Wholesaler friends...
You may also be interested in…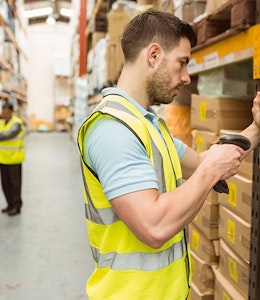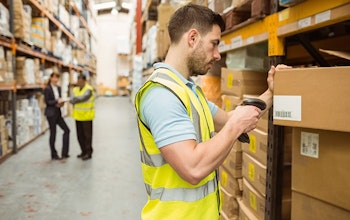 You may also be interested in…