The Food Allergy Aware Mock Trial 2021 Preview
We're excited to be sponsoring Food Allergy Aware's Mock Trial in partnership with law firm Blake Morgan LLP, and at 2 years in the making it's sure to be worth waiting for.
---
The event will be held online this year - via Pheedloop, making it accessible for everyone. Pheedloop is an interactive platform which offers a virtual conference experience and you'll be able to interact with attendees just as you would if you were there in person, but from the comfort of your desk.
The Mock Trial comes at an extremely important time ahead of the implementation of Natasha's Law in October 2021, and is the perfect opportunity for businesses and individuals across the food industry to educate themselves on the legal obligations a Caterer will be required to comply with, and how to put practices into action to provide customers with a safe experience.
Erudus COO Jon Shayler explains "Allergens are a big challenge for the food industry. We're looking forward to this event as it highlights just how important it is for Manufacturers, Wholesalers and Caterers to manage and communicate allergen information throughout the supply chain. The event highlights exactly what can happen when you get it wrong, but is a chance to show businesses how they can get it right."
Here's everything you need to know about the Food Allergy Aware Mock Trial, and how you can get involved…
Itinerary:
Part 1 will explore a fictional court case scenario in which Caterers have incorrectly labelled allergens and served the meal to a customer, with the Blake Morgan legal team informing the Caterer of the legal responsibilities involved in producing and serving that food and discussing a number of issues such as due diligence and product recall.
Part 2 will see a range of speakers from across the food industry come together and discuss best practices and the overall allergens landscape. Here are the guest speakers attending:
The date: Wednesday 26th May 2021
The time: 8:30am – 4:30pm
The place: Online Conference via Pheedloop
The full agenda is as follows:
Registration/Coffee/Networking
Welcome & Introductions – Ruth Holroyd – What Allergy
Round Table Networking
Mock Trial Part 1 – Setting the Scene, The Prosecution
Refreshments
Mock Trial Part 2 – The Defense
Lunch
Mock Trial Part 3 – The Judge's Summing Up, The Jury Deliberation and Sentencing
Allergy Action – Dr Hazel Gowland – Past Cases: Lessons Learnt and Best Practice
Case Study – Nandos – Robert Kitchen
The FreeFrom Market – Where We are Today! – Cressida Langlands
Case Study – Centre Parcs – Damaein Houghton
Food Standards Agency – Arvind Thandi – Natasha's Law – PPDS What it Means for Hospitality
Reporting – Incidents & Near Misses – Caroline Benjamin
Q&A
Standard tickets are £205. You can book tickets over on the Food Allergy Aware website.
You may also be interested in…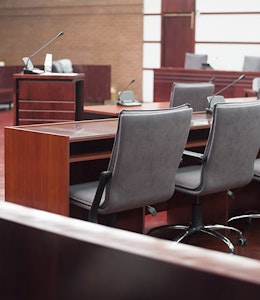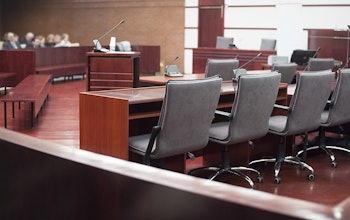 You may also be interested in…
Erudus Sponsor 2020 Food Allergy Mock Trial
Read
You may also be interested in…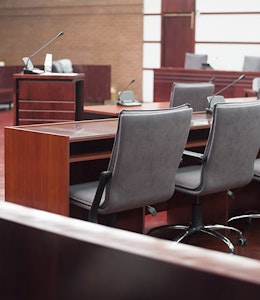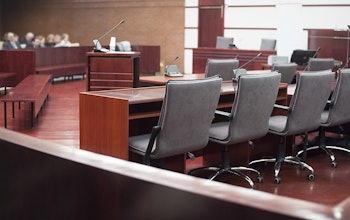 You may also be interested in…
Caterer Receives Hefty Fine in Allergen Mock Trial
Read