New API Attribute: Formatted Ingredients
We're constantly listening to users and improving the way the Erudus platform works, and this week we're happy to announce a New Attribute: Formatted Ingredients. The new addition is a direct result of feedback from Wholesalers and Integration Partners who use the API and wanted an enhanced method for emphasising allergens in the ingredients declaration.
---
What is changing?
First of all, this is a non-breaking change to the public API.
The current Ingredients Declaration "ingredients" attribute remains unchanged, with allergens appearing in capital letters.
A new attribute labelled formatted_ ingredients has been added and can be found under the derived_ values.
Allergens present in this attribute are emphasised in bold. They will be passed using HTML Bold tag <b>.
What will this look like?
This is what an ingredients declaration in the 'Formatted Ingredients' attribute accessed via API will look like.
What's the Benefit?
Our new derived formatted ingredient declaration provides a consistent means of providing emphasis of the allergens via HTML tags and will make it easier for any party consuming data via the API to ensure allergen information is consistently emphasised.
When is this happening?
This is live now.
You may also be interested in…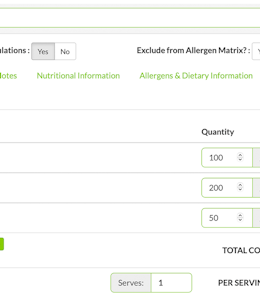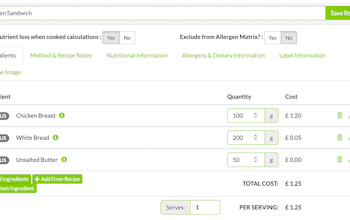 You may also be interested in…
New field: Short Product Name
Read