Meet some exciting new additions to Erudus…
Each month our Data Pool Update lists all the new Manufacturers and Wholesalers joining Erudus. But here we take a closer look at some of the businesses adding their products to Erudus, because our new additions are always worth celebrating…
---
BY Foods's Pastel de Nata is the most internationally awarded nata in the world, and the're the leading company on the export of these frozen Portuguese pastries. All their nata varieties combine tradition and innovation, marrying all the quality expected of a Portuguese pastry with a product-preserving transport method and logistics operation.
Products: Portuguese pastries Nata Pura (multiple flavours), Nata Pura Mini (multiple flavours), K-Jada (multiple flavours)
Cwmfarm Charcuterie Products
Established in 2010, the Cwmfarm shop and smoke house makes award-winning Welsh salami and charcuterie meats in the little village of Ystradgynlais, South Wales. The company prides themselves on products with a unique Welsh twist, and their collaborations with other Welsh producers.
Products: Biltong, nduja sausage, bresaola, chorizo
FUEL10K (named with Malcolm Gladwell's 10 thousand hour theory in mind) put continuous self improvement at the top of their agenda. Their breakfast range is packed full of nutritious goodness and has an option for everyone - from those who sit down to cereal in the morning to those who prefer to eat on the go. The brand is also committed to reducing their impact on the environment.
Products: Muffins, porridge, granola, flapjacks, cookies, oat squares, breakfast drinks
Hebridean Food Group are all about sourcing the very best fresh seafood and meat the Hebrides has to offer. Founder Douglas Stewart's vision is a truly Hebridean experience, of food so fresh it's bursting with flavour - such as their beef, which comes from organically reared cattle, grazed on uninhabited tidal islands.
Products: Soup, venison, lamb, beef, shellfish
The Ming Foods story began in 1984 when Mr & Mrs Ming started making crispy duck pancakes in their home kitchen - using only a pasta sheeter and rolling pin. Today, it's an international business delivering a range of traditional and innovative thin pastry products made by Britain's leading Chinese pastry specialists, using only the finest ingredients.
Products: Premium crispy duck pancakes, spring roll pastry wrappers, double strength self-raising flour
Planet Doughnut bakes handcrafted doughnuts that are "a little different and simply out-of-this-world". Now shipping their donuts nationwide, the business started out in a garage back in 2017, and remains a family-owned and operated company producing baked overnight, yeast-raised classic and vegan doughnuts that are crispy on the outside and fluffy on the inside.
Products: Donuts, vegan donuts
Using real fruit, ethically sourced coffee and award-winning spirits - as well as other vegan and gluten-free ingredients, Tapp'd Cocktails are shaking up the cocktail market with their mixologist quality, ready to drink bottled and canned cocktails, delivered nationwide, and with the perfect pour, every time.
Products: Bottled cocktails (Amaretto Sour, Mango Margarita, French Martini, Cosmo, Pornstar Martini, Pina Colada, Espresso Martini, Strawberry Daiquiri, Sex on the Beach), canned cocktails (Long Island Iced Tea, Mojito, Passionfruit Martini, Watermelon, Blue Lagoon, Sex on the Beach, Pina Colada, Strawberry Daiquiri, Purple Rain, Raspberry Lemonade, alcohol-free Passionfruit Martini)
Unique Seafood are a professional and trustworthy seafood and other food products supplier, building long-term relationships in the Wholesale, industrial, Retail and foodservice sectors in the UK, Europe and further afield - also supplying direct to Britain's fish & chip shops, takeaways and restaurants.
Products: Frozen at sea fish, seafood, quick frozen fish, pies and pasties, buns, baps, chicken, sausages, burgers
Driven by their shared passion for nature's healing powers, Vida Drinks's founders Svetla and Scott created their brand with the aim of making a meaningful impact on people's lives.They do this via a range of naturally delicious soft drinks crafted from the finest hers, fruits and all-natural ingredients.
Products: Zen Relax drink, Boost energy drink, Elderflower & Lemon drink, Fig drink, Pomegranate and Black Seed drink
You may also be interested in…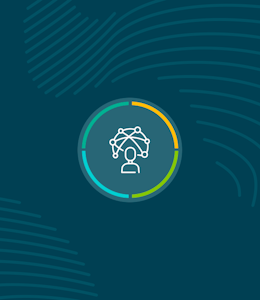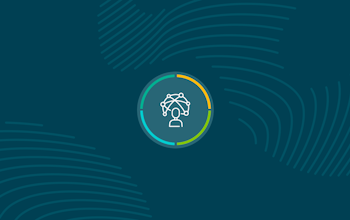 You may also be interested in…
Data Pool Updates - August 2023
Read
You may also be interested in…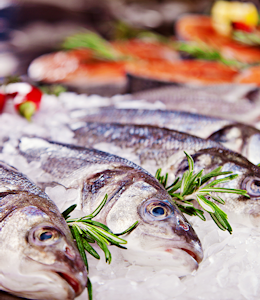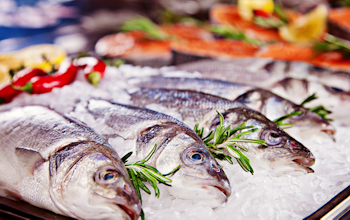 You may also be interested in…
Food Safety Cheat Sheet: Fish and Shellfish Guidance
Read