Updates and Additions to the Recipe Builder Tool
If you're familiar with the Eurdus Recipe Builder, you'll know it's a tool that automatically aggregates nutritional values, costs and allergy statements as you add ingredients, and summarises your recipe onto a single, easy to download and print PDF that can be popped into a kitchen or front of house folder ready to answer (and impress) any enquiring customers. It's the perfect reference for checking the allergen and nutritional content of the dishes you're serving and can help you budget your menu too.
---
It's a time and money saving solution, and now the benefits stretch even further! Our team have been hard at work to make Recipe Builder an even better resource for Erudus users, and a host of improvements and value-adding features have now gone live. Read on to find out more...
Are these updates because of Natasha's Law?

Yes and no.

Natasha's Law, officially known as the Food Information (Amendment) (England) Regulations 2019 comes into play in October of this year - 2021. It requires that food businesses provide a full ingredient list and allergen labelling on foods that have been prepackaged for direct sale on the premises.

Some of these updates and additions to the Erudus Recipe Builder have been created specifically to make it easier for our users to comply with this new law with as little friction to their businesses as possible.

However, irrespective of changes in legislation, at Erudus we're always working to enrich our data and improve our solutions. We will continue to improve and develop every element of our software because we want to help our users fulfill their business's full potential, whether its improving efficiency, saving them money or helping them adapt to new industry needs.
PPDS (Pre-Packed for Direct Sale) Labels
Recipe Builder now allows you to automatically generate an ingredient label for your individual recipes. The tool automatically calculates the percentage of the recipe each ingredient makes up, and presents the list in QUID (Quantitative Ingredient Declaration) format.
A copy button allows you to paste this label directly into your preferred labelling solution.
Planglow is an Erudus Integration Partner and a leading supplier of labelling software that can be used alongside Recipe Builder for end to end Natasha's Law compliant labelling. And we've teamed up with Planglow and the FSA for a free webinar on allergen labelling - with a panel of industry experts on hand to help you get educated and prepared for the new legislation coming in. You can sign up for your complimentary ticket here.
Recipe Builder Ingredients update
The most-requested feature from our users is now live! The updated Recipe Builder allows you to include existing recipes as an ingredient. For instance - a ragu recipe added as an ingredient for a lasagne recipe.
Additions to Custom Ingredients
In the Custom Ingredients tab on Recipe Builder you can now add sub-allergen information.
What are the sub-allergens?
Nuts (Tree Nuts)
Almond Nuts
Hazelnuts
Walnuts
Cashew Nuts
Pecan Nuts
Brazil Nuts
Pistachio Nuts
Cereals containing Gluten
Wheat
Rye
Spelt
Oats
Barley
Kamut
Allergy and Dietary Information update
Recipe Builder shows sub-allergens within the Allergy and Dietary information it generates. Example - if a biscuit contains nuts Recipe Builder will display exactly which nuts (almond nuts, walnuts etc) it does and does not contain.
Customise Allergens
Recipe Builder will include on a Recipe's information that it 'May Contain' an allergen due to factors such as cross-contamination.
Allergen Matrix
You can now generate an Allergy Matrix with the Recipe Builder too. This brings together all the recipes you've created into a single PDF showing all of the allergens (including sub-allergens) in each dish across your entire menu. See at a glance which meals contain almond nuts, or do not contain gluten and are therefore suitable for Coeliacs. You can even select which of the recipes you have saved in Recipe Builder are included in the Allergen Matrix, so those you're still experimenting can be left out.
Recipe Imagery
You can add imagery to recipes in Recipe Builder, so long as the image is no bigger than 3000 x 3000 pixels.
New additions to Recipe Cards
On the recipe card PDF generated for each recipe in the updated Recipe Builder you will find an image of the recipe (if uploaded), whether there are any sub-allergens among the ingredients, and a PPDS label (see above).
For more information about the Erudus Recipe Builder visit its Solution page.
You may also be interested in…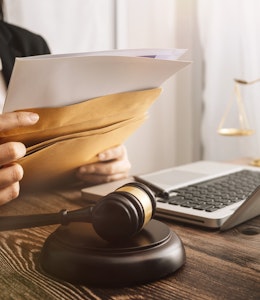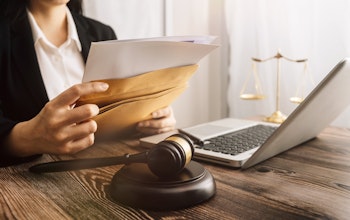 You may also be interested in…
Update: Now Natasha's Law has been passed, here's how Erudus plans to help you...
Read
You may also be interested in…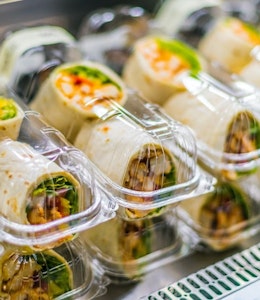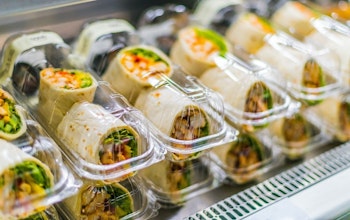 You may also be interested in…
Your Refresher on PPDS
Read