Cooking with chocolate tips
Summer's over, time to console ourselves with the sweet stuff...
---
There's a lot to take into consideration when cooking and baking with the sweet stuff - how best to melt chocolate, whether you can sub cooking chocolate for regular chocolate in your recipe, and the things you should never ever do.
So bring on the tips, tricks and answers to all the important questions when it comes to chocolate...
Tip!
The water bath is the easiest and safest way to melt chocolate, as it is less likely that the chocolate will burn. To do this place your chopped chocolate in a small bowl resting over the top of a small saucepan filled 2/3 of the way up with water and placed over a low heat.
What is chocolate?
Chocolate is a sweet type of food that can be eaten alone or used as an ingredient in other dishes, and can come in the form of a solid, semi-solid, liquid and even powder.
It is made primarily from roasted and ground cacao seed kernels. Other ingredients include sugar, fat solids and Milk among other things.
Tip!
The best knife for chopping chocolate is long and sharp with a serrated edge. Using chopped chocolate for cooking and baking is always preferable as it melts faster and more evenly.
What is the best chocolate for cooking?
You may also be interested in…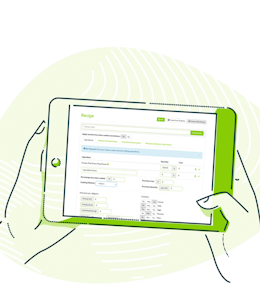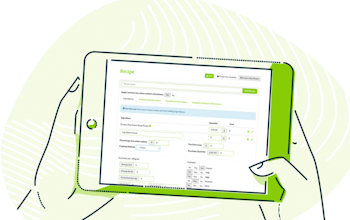 You may also be interested in…
Solutions Spotlight: Recipe Builder
Read
The best chocolate for cooking with is, of course, cooking chocolate - but really it does depend on the dish being made.
Rich, indulgent desserts will require a dark chocolate with high cocoa content, whilst cookies and cake bars will taste great with dark chocolate, milk chocolate and white chocolate.
A good rule of thumb for cooking with chocolate is to select a variety that has at least 70 percent cocoa.
Tip!
Chocolate chips should be a last resort when cooking and baking, as they contain thickeners, making them difficult to melt and causing lumps. It is much better to chop up a chocolate bar into smaller pieces or chunks.
Can you use normal chocolate instead of cooking chocolate in recipes?
You can use normal chocolate instead of cooking chocolate in many recipes, particularly if it is dark chocolate with a high cocoa content. This is because cooking chocolate is chocolate with a lower amount of sugar than usual and dark chocolate has less sugar than milk chocolate. Chocolate with less sugar is less prone to burning when melted.
Tip!
Tempering is a way of slowly heating and cooling chocolate to ensure that it does not lose its sheen or texture during the cooking process.
During cooking or baking the fat crystals in cocoa butter change shape, and when it cools it will be grainier and duller in appearance than before. Tempering stops this happening.
To do this, chop the chocolate into small pieces and melt 2/3 of it in a bowl over a pan of simmering water, stirring continuously and never allowing it to reach a temperature of over 55 degrees celsius. Take off the heat when it reaches this temperature and stir in the remaining 1/3 of the chocolate until the mixture reaches around 27 degrees celsius. Put the bowl back over the pan of water on the heat and stir until it reaches 31 degrees celsius. The chocolate will now be ready to work with, but you need to ensure the temperature remains constant.
Does chocolate contain any allergens?
Whether chocolate contains any of the 14 major food allergens depends on the type of chocolate.
Milk chocolate will contain Milk, and also possibly traces of Nuts or Peanuts and even Soya. White chocolate (which does not contain cocoa and is therefore not really chocolate) is also likely to contain Milk and possibly Soya. Dark chocolate, especially good quality dark chocolate will mainly consist of cocoa and will not usually contain Milk, but may contain Nuts or Soya.
Tip!
If your melted chocolate is too thick, add a small amount of room temperature or slightly warmed coconut oil to thin it out.
Is chocolate vegan?
Milk chocolate is not vegan as Milk, one of its major ingredients, is derived from cows. There are however, several vegan milk chocolate varieties available, and most good quality dark chocolate is also vegan.
Tip!
Never use a cold metal spoon to stir melted chocolate, or place it in a cold bowl as it will make the chocolate grainy.
Always go for wooden spoons and room temperature utensils and additional ingredients.
What is cooking chocolate?
Cooking chocolate is a type of chocolate that is particularly well suited to cooking and baking. This is because it has little to no sugar and a higher cocoa content than normal, giving it a strong flavour capable of holding its own against other ingredients and making it less likely to burn while being melted.
Tip!
Never add water to chocolate during the melting process - it will make it lumpy and horrible. If for some reason you need to thin out the chocolate by adding liquid, use milk or cream that has been heated up.
Is chocolate gluten-free?
Most chocolate is safe for those with a Cereals containing Gluten allergy or Coeliac disease, but it is best to check the ingredients list to make sure.
Tip!
A pinch of salt in your recipe will bring out the flavour of the chocolate.
You may also be interested in…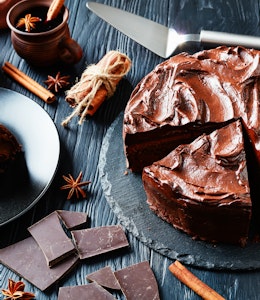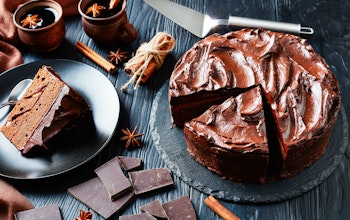 You may also be interested in…
Making Chocolate Cake Allergy Friendly
Read
You may also be interested in…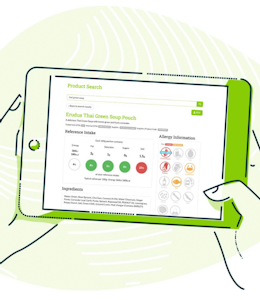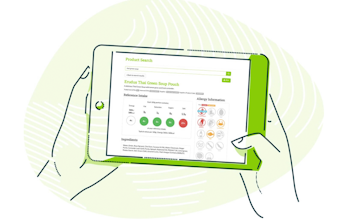 You may also be interested in…
Solutions Spotlight: Allergen & Nutritional Data Search
Read
You may also be interested in…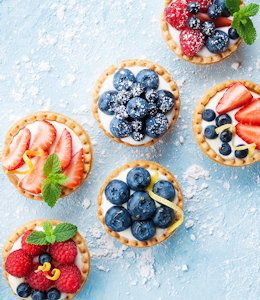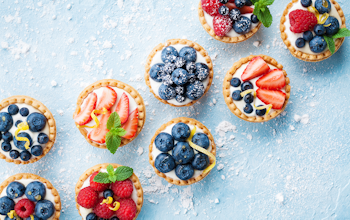 You may also be interested in…
Easy Summer Desserts - Recipes, Tips and Menu Ideas
Read