Awareness around the food we put in our bodies has never been higher, and yet the number of people suffering from type 2 diabetes - a largely preventable non-communicable disease that is commonly caused by obesity and a poor diet - is still on the rise.
---
One of the best ways to treat or prevent type 2 diabetes is to mainly consume foods that are low in sugar, salt and saturated fats and high in fibre, protein, vitamins and minerals. These foods stop blood sugar spiking and can aid in weight loss or weight management.
So in awareness of Diabetes Week, we've pulled together these top tips for making tasty dishes that are diabetes-friendly...
Swap sugar for fruit-based alternatives
Diabetics are advised to avoid consuming too much sugar, as large amounts of it can lead to obesity and kidney damage amongst other things.
With government-imposed legislation like HFSS and the soft drinks levy (sometimes referred to as the "sugar tax") it's now easier to avoid snack food and drinks containing excessive sugar, but many desserts, cakes and biscuits still have sugar as a base ingredient.
So why not try introducing a low-sugar sweet option, using mashed bananas or sweet-tasting vegetables like carrots or sweet potato in place of sugar?
Pureed fruits like applesauce are another option - although they contain natural sugars they are lower in calories per gram than sugar itself.
These sweet dishes may need some experimentation to get the perfect flavour and texture, but other ingredients such as cinnamon and nutmeg can be used to add depth and will add to the all-natural, wholesome appeal of the dish.
What is type 2 diabetes?

Type 2 diabetes is the most common type of diabetes, and can involve the body over-producing insulin or for some people under-production of insulin owing to a worn-out pancreas. In both cases this leads to too-high levels of blood sugar, and an increased risk of hyperglycemia.

Developing type 2 diabetes is generally due to lifestyle choices and is commonly caused by obesity, a lack of exercise or a poor diet. In most cases this type of diabetes is preventable, but some people are more genetically disposed to it than others.The engagement of a healthy diet, low in sugar and saturated fats but high in vitamins, minerals and fibre is crucial to treating type 2 diabetes.
Cut down on the amount of salt in your dishes
Too much salt is bad for everyone, but it's especially bad for those with diabetes as it can raise blood pressure and lead to heart disease. Adults with diabetes are thought to be more at risk from fatal heart disease than those without it.
Many people associate a lack of salt with a lack of flavour, and it's true that under-seasoned food can be bland, but it's easy to season a dish with ingredients other than salt - herbs, spices and ground black pepper can all be used to liven up plain ingredients.
So up your game by learning which herbs and spices go best with which foods - for instance paprika and pork or rosemary and potatoes - and you'll never have to worry about sacrificing taste in order to reduce salt again.
Use Erudus Recipe Builder
You may also be interested in…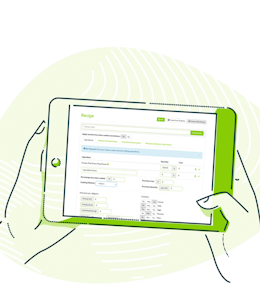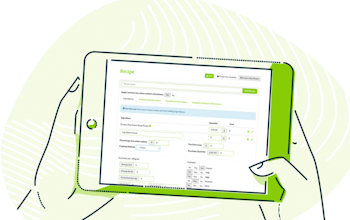 You may also be interested in…
Solutions Spotlight: Recipe Builder
Read
You can use Erudus Recipe Builder to see how many calories are in each portion or serving of your dishes, as well as the amount of fat, saturates, sugar and salt and what percentage that is of a person's recommended daily intake.
Simply select your ingredients from the tens of thousands of branded products in the Erudus Data Pool (in addition to thousands of generic food ingredients from the Food Standards Agency) or add your own custom ingredients, then input the amounts used and Recipe Builder will automatically aggregate the nutritional values, costs and allergy statements for both the recipe as a whole, and the individual portions.
All of this information can then be found on a downloadable Recipe Card, making it easy to check the amount of sugar, calories or other details in any of the dishes on your menu. You can find out more about Recipe Builder here.
Brown is best
When a person eats white bread, white rice or something made with white flour it can lead to a spike in blood sugar. For a diabetic, a spike in blood sugar can lead to complications with the disease.
To make dishes containing these ingredients more diatbetic-friendly simply replace white bread for brown or whole-wheat, white rice with brown rice and white flour for whole-grain or whole-wheat flour as recipe ingredients.
Use tomato based sauces
Creamy sauces full of butter and other full-fat dairy foods may taste delicious, but they can increase cholesterol and large amounts of cholesterol in the blood lead to heart disease (which can be fatal for those with diabetes). Creamy sauces and curries are also generally higher in calories than vegetable-based alternatives, and with obesity so heavily linked to Type 2 diabetes, those with it or at risk of developing it are often advised to follow a low-calorie or calorie-controlled diet.
Tomato-based sauces aren't just better for you - in addition to being full of vitamins, tomatoes release a cancer-fighting antioxidant when they are cooked - they can also be full of flavour and go perfectly with herbs and spices to create restaurant favourites like silky marinara sauce for pasta and spicy madras curry.
What is type 1 diabetes?

Type 1 diabetes is the less common type of diabetes - it is a condition on which person's pancreas cannot produce the hormone insulin, which allows glucose to enter the body's cells and allow it to function. The glucose instead builds up in the bloodstream, causing dangerously high blood sugar.

Type 1 diabetes is a genetic condition not caused by lifestyle and is managed by several treatments, most notably the injection of insulin and regular blood sugar checks.
Use healthier fats
Diabetics need to avoid saturated fats, many of which are used to roast, sautee, fry and braise foods and start dishes like curry and casserole. These fats include butter, lard, ghee, goose fat and coconut oil.
Good news, switching these examples out for oils that are low in saturated fat is easy - cold-pressed olive oil, sunflower oil, vegetable oil, rapeseed oil and especially canola oil all fit the bill.
Something like rice bran oil is even better, because it contains oryzanol - which actually reduces cholesterol and is good for diabetics.
Embrace pulses
Ingredients like lentils, black beans, kidney beans, chickpeas and other types of pulse are a great choice for diabetic-friendly dishes.
In addition to being a good source of vitamins, minerals and protein, they also help you feel fuller for longer and the carbohydrates in proteins are slow to break down into glucose meaning that eating them avoids the spike in blood sugar that would be experienced with consuming foods rich in refined carbohydrates. Pulses are perfect for making curries, stews, soups and even meat-free burgers.
Prioritise fibre
Fibre is great for preventing foods from being digested too quickly, avoiding blood sugar spikes, regulating the use of sugar in the body and suppressing hunger (so the desire to consume un-needed calories is reduced).
All this considered, fibre-rich meals and dishes are some of the most diabetic-friendly around. Luckily, high-fibre ingredients like apples, whole grains, lentils, avocados and dried fruits are varied and versatile, meaning it's easy to find a way to up the fibre content of your menu.
Choose non-starchy vegetables (over starchy ones)
Whilst you can't really go wrong with veggie-heavy recipes, some vegetables are better than others when it comes to managing calorie and carbohydrate intake - something diabetics are often advised to keep an eye on.
So opt for spinach, carrots, broccoli, peppers, asparagus, kale and bean sprouts to add colour and texture without increasing calories or carbs.
You may also be interested in…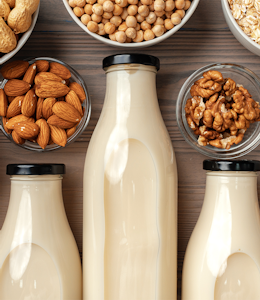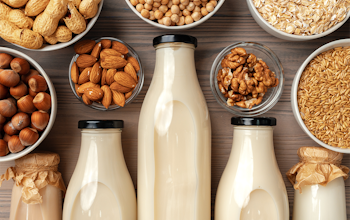 You may also be interested in…
Best Plant Milks: Your Guide
Read
Get to know the different dairy-milk alternatives
Full-fat dairy milk is one of the worst things for increasing your cholesterol levels - something diabetics need to keep in check. Skimmed milk is one substitute you can use instead of full-fat milk in coffees or recipes, but there is also a large selection of plant-based milks on the market that can be better for initiating various whole milk characteristics whilst being lower in calories and/or saturated fat.
So use almond milk in creamy sauces or soy milk in coffee and find out all about the different plant milks here.
You may also be interested in…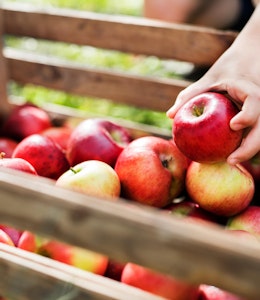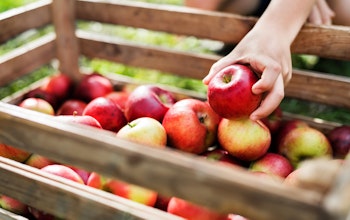 You may also be interested in…
Why Apples Are a Menu Superstar
Read
You may also be interested in…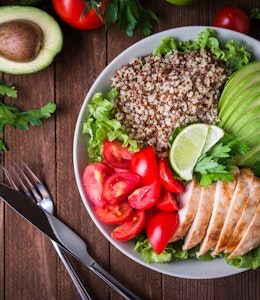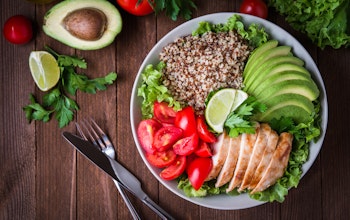 You may also be interested in…
Making Your Menu Healthier With Erudus
Read
You may also be interested in…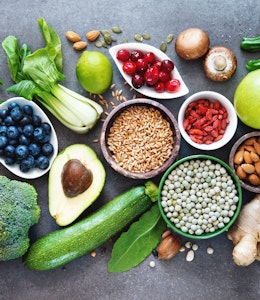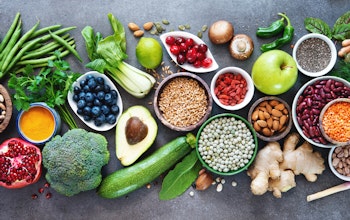 You may also be interested in…
The Best Healthy Menu Switches
Read