Allergen Deep Dive: Molluscs
When it comes to fine dining, Molluscs are something of a superstar - with oysters, scallops and l'escargot frequently turning up on special occasion menus and in haute cuisine.
---
However, Molluscs are also one of the 14 major food allergens, and can cause a small percentage of people to go into anaphylaxis.
So, read on to find everything you need to know about a Molluscs allergy, including the foods you need to watch out for and what the symptoms look like...
What are Molluscs?
Molluscs are a type of shellfish (along with Crustaceans), and an invertebrate animal. They have a soft body, and many have a hard, protective shell. There are approximately 85,000 species of mollusc currently in existence. These include:
Snails
Clams
Cockles
Mussels
Oysters
Scallops
Shipworms
Jingle shells
Slugs
Octopus
Cuttlefish
Periwinkles
Limpets
Whelks
Can you be allergic to Molluscs?
Yes you can be allergic to Molluscs. Molluscs are one of the 14 major food allergens, and therefore one of the most common sources of food allergies.
Mollusc allergies (and shellfish allergies in general) are more common in adults, but that may be because babies and children are less likely to eat foods containing Molluscs.
What is a Mollusc allergy?
An allergy to Molluscs will trigger a negative reaction from a person's immune system when Mollusc is consumed. Mollusc allergies tend towards the severe, and in the worst cases this can result in fatal anaphylaxis.
In the case of a Mollusc allergy, the primary allergen is the filament protein tropomyosin. People who have an allergy to one species to one type of Mollusc may very well have an allergy to other species of Mollusc. Because of the similarities between Crustaceans tropomyosin and Mollusc tropomyosin, they may also react to Crustaceans too.
An allergy is different to an intolerance, with the former affecting the immune system and an intolerance not affecting the immune system. A sensitivity to a substance means that its effects (such as caffeine being a stimulant) are felt more keenly than usual.
Under special conditions (such as the Mollusc feeding on contaminated algae and developing toxins), the consumption of Molluscs can result in food poisoning that shares some symptoms with an allergic reaction. Most countries have regulations in place to reduce this risk but it's still important to decipher the difference between an allergic reaction and food poisoning, as they require different treatments.
What is a Mollusc intolerance?
An intolerance to a food or drink is different to an allergy because it does not affect the immune system. It prompts a negative reaction from other areas of the body - very often the digestive system.
Shellfish are one of the more common intolerances, with many people suffering stomach aches or diarrhoea after consuming Crustaceans or Molluscs.
It's important to understand that allergies and intolerances can share symptoms but only an allergy can trigger anaphylaxis, so getting the correct diagnosis and medication is critical.
What food and drinks do you find Molluscs in?
Molluscs are usually the main ingredient in the dishes they are found in. These ingredient include:
Scallops
Calamari (Squid)
Mussels
Clams (such as in Spaghetti alle Vongole and Clam Chowder)
Land snails (L'escargot)
Whelks
Squid
Cockles
Oysters
Molluscs can also be found in various soups and fish stews, and oyster sauce is a common ingredient in several Asian dishes.
What are surprising foods that contain Molluscs?
There are some surprising foods that contain Molluscs, though varieties such as Clams and Mussels are usually in the name of the dishes that contain them.
Molluscs may be unexpectedly be found in the following:
Sauces – particularly sauces with an oyster base.
Fish stock
Oyster stouts (beer) can be made using oyster shells or the entire oyster itself – real oysters are traditionally used in the brewing process to provide an authentic flavour.
Black risotto (flavoured with squid ink)
What's another name for Molluscs?
Molluscs can be listed under several different names on an ingredients list. Here are some to look out for:
Oysters
Snails
Squid
Scallops
Mussels
Clams
Cockles
Abalone
Octopus
Ark shell
Shipworms
Cuttlefish
Nautili
What does an allergic reaction to Molluscs look like?
Mollusc allergy symptoms usually appear within an hour of eating or coming into contact with the allergen. These symptoms include:
Red, itchy rash (either raised or not raised)
Dizziness
Vomiting and nausea
Mouth itching or tingling
Hives
Shortness of breath and/or wheezing
Sneezing
Diarrhoea
Face, mouth and/or throat swelling
Abdominal pain
Difficulty swallowing
Wheezing
An allergic reaction may also result in anaphylaxis. This can be fatal, and the symptoms include:
Difficulty breathing
Faintness and dizziness
Swollen tongue and issues with speaking or swallowing
Tight chest
Collapsing and losing consciousness
If a person experiences anaphylaxis an ambulance must be called.
How do you treat a Mollusc allergy?
A Mollusc allergy is best treated by checking ingredients and avoiding foods and drinks that contain Molluscs or any of their derivatives. If a mild reaction is suffered, antihistamines may help.
If an anaphylactic reaction occurs an AAI should be administered and 999 called.
How can I avoid Molluscs?
For those with a Mollusc allergy it's advisable to avoid fish sauces altogether, as they often contain Molluscs, Crustaceans or traces of either or both.
Sufferers may also want to stay away from seafood restaurants, particularly those specialising in shellfish. This is because even though there may be some allergen-friendly dishes on the menu, things like dishware, cutlery, condiments and laminated menus may be at risk of cross-contamination.
What's an alternative for Molluscs?
There are several alternatives for Molluscs such as oysters and scallops.
Teriyaki has a similar consistency to oyster sauce, whilst fish sauce and Worcestershire sauce (made from anchovies) have a similar umami flavour to oyster sauce. For an oyster sauce alternative that does not contain fish or animal products, pureed mushrooms can be used.
Oyster mushrooms can also be used as a vegan alternative to scallops, both for their flavour and the fact that they can be cut and presented in a way that makes them incredibly similar looking.
Are Molluscs one of the 14 major food allergens?
Molluscs are one of the 14 major food allergens. This means that pre-packed food sold in the UK, and the rest of the European Union, must clearly indicate on the label if it contains Molluscs.
The other major food allergens are
You may also be interested in…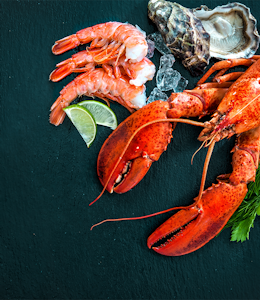 You may also be interested in…
Allergen Deep Dive: Crustaceans
Read
You may also be interested in…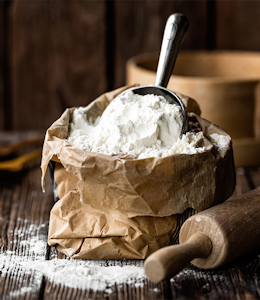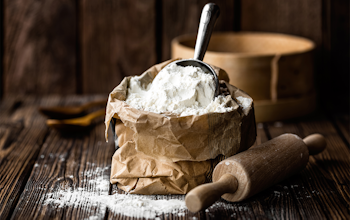 You may also be interested in…
Allergen Deep Dive: Lupin
Read
You may also be interested in…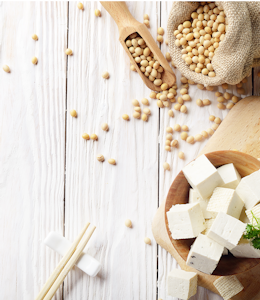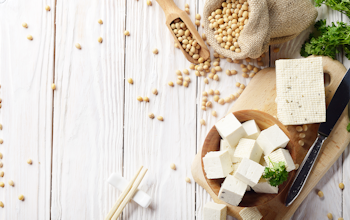 You may also be interested in…
Allergen Deep Dive: Soya
Read