How can you improve your Afternoon Tea menu? By following our round-up of tricks and ideas for making the most of this iconic English dining experience.
---
We're also answering some of the most common questions around Afternoon Tea. They are:
What is Afternoon Tea?
Who invented Afternoon Tea?
What are the 3 foods served at Afternoon Tea?
What kind of sandwiches are served for Afternoon Tea?
Should Afternoon Tea start from the top or the bottom?
Does jam or cream go first on a scone?
Now onto the answers and the tips...
What is afternoon tea?
Afternoon Tea is a light meal originating from England and traditionally served late in the afternoon. It consists of finger sandwiches (and sometimes other savouries), cake, scones and tea. Afternoon Tea was created as a social occasion, one even royalty (Queen Victoria) engaged in, and it is still often considered in this regard - especially within hospitality.
Top tip - Get to grips with the terminology
Sometimes people mix up Afternoon Tea with similar occasions such as High Tea or Cream tea. Ensure your credibility by making sure your Tea is labelled correctly.
Here's what each entails:
Afternoon Tea - A light meal of finger sandwiches, cakes and scones accompanied by tea.
Cream Tea - Tea served with scones, cream and preserves such as jam.
High Tea - A heavier version of Afternoon Tea, with more savoury additions such as sausage rolls and quiche and more food allotted per person.
Royal Tea - Afternoon Tea with the addition of Champagne
You may also be interested in…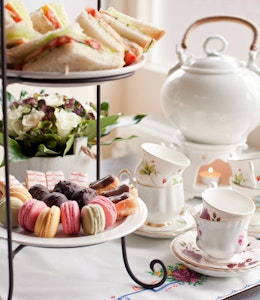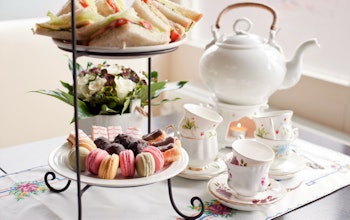 You may also be interested in…
The Perfect Afternoon Tea Menu
Read
Top tip - Do the maths
Afternoon Tea should be a light meal, but one where there is plenty to go round. To avoid waste and perfect the presentation you can use this rule of thumb. For each person account for:
1 pot of tea
4 finger sandwiches
2 scones
2 small cakes or slices
To monitor costs per portion or per person you can use the Erudus Recipe Builder tool. Simply add your ingredients costs and amounts to the tool and it will aggregate the nutritional values and costs as you go.
Who invented Afternoon Tea?
Afternoon Tea as a concept is thought to have been invented by Anna, 7th Duchess of Bedford in the 19th century. Dinner was at this time commonly eaten around 8 or 9pm and the Duchess found herself hungry in the late afternoon, so she invited friends round to indulge in some light refreshments and tea - the popular beverage of the day. The practice quickly took off amongst her social set.
Top tip - Get the best out of your cucumber sandwiches
Cucumber sandwiches are an iconic component of the traditional Afternoon tea, so you'll really want to get them right.
You can prevent yours from going soggy tossing your thinly sliced cucumber in a small amount of salt and patting dry with kitchen roll before adding to the crustless bread and thinly spread butter.
Top tip - Always use loose leaf tea
Tea bags weren't a thing when Afternoon Tea was invented, but that's not the only reason that loose leaf tea is preferred for the meal. Loose leaf adds a sense of ritual and occasion to the Tea, and makes for a more flavourful brew.
What are the 3 main foods served at Afternoon Tea?
The 3 main foods served at Afternoon Tea are finger sandwiches (no crusts and with fillings such as smoked salmon, cucumber and egg mayonnaise), cake slices or small cakes (such as Victoria sponge) and scones. The other main component of Afternoon Tea is, obviously, tea.
You may also be interested in…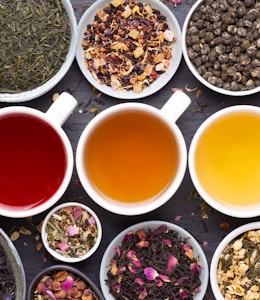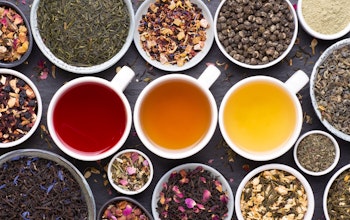 You may also be interested in…
World's Most Famous Teas
Read
Top tip - Make cake bites
Getting slices of cake that are small and neat enough for afternoon tea can be tricky so try using a scone or biscuit cutter to press bitesize portions out of the larger cake. It's easier to eat and will look adorable.
Top tip - Make sure you have all the equipment
Serving utensils are absolutely crucial to the success of an Afternoon Tea, which heavily involves the ritual of tea brewing and pouring, and the removal of small foods from a 3-tiered, circular serving platter. In addition to the latter, for the tea you'll require a teapot, a cup and tea strainer per person, a milk jug (or an individual milk jug per person), an extra pot of hot water and a bowl of sugar lumps. A small plate containing lemon slices is optional.
What kind of sandwiches are served for Afternoon Tea?
These are the most popular types of sandwich for Afternoon Tea:
Smoked salmon
Smoked salmon and cream cheese
Cress
Cucumber
Egg Mayonnaise
Beef and horseradish
Smoked ham and mustard
Top tip - Get the fluffiest scones
The perfect scone is light and fluffy yet rich, and to achieve this you should roll your dough out as far as possible and cut out the majority of your scones. Rolling and re-cutting your dough makes for tough scones, particularly when done multiple times.
Top tip - Add coronation chicken to your sandwich menu
It's one not often used for Afternoon Tea, but Coronation chicken is a great filling for finger sandwiches - full of flavour, unlike the other traditional types, and it even has that royal connection to elevate the occasion.
Should Afternoon Tea start from the top or the bottom?
Afternoon Tea is traditionally served on a 3-tier serving platter, and general etiquette dictates starting with the finger sandwiches and savouries on the bottom tier, moving up to scones on the middle tier and finishing with the cakes and desserts on the top tier - though this is not mandatory.
Top tip - Experiment with different butters
One way to add pizazz to your finger sandwiches whilst sticking to traditional fillings is to add different flavour dimensions to the butter used in them (and it should always be butter and never margarine). Try adding fresh herbs to the butter or even lemon zest, making sure the flavour pairs well with the selected filling - e.g. chives for smoked salmon.
Top tip - Add macarons to your afternoon tea menu
The French delicacy macarons make for an eye-catching and delicious addition to the dessert tier of Afternoon Tea. And coming in flavours such as chocolate, pistachio and hazelnut, they can also be paired with different varieties of tea.
Does jam or cream go first on a scone?
Scones are a traditional English treat and an integral part of Afternoon Tea, however debate around whether you apply jam or cream first to a freshly sliced scone has raged for many years. This can be generally narrowed down to 2 approaches, originating from 2 regions renowned for their cream.
The Devon way is to spread cream first and then jam on top, whilst the Cornish way is to put jam on first and cover with cream. Ultimately it's about personal preference.
Top tip - Don't use anything other than a china cup
It's become fashionable in the past few years for hospitality businesses to serve food and drinks in unusual or inventive receptacles. This should never be applied to Afternoon Tea - which has a definitive set of utensils, chief among them a china cup in which to serve tea. Not only does china conserve heat better than other materials - keeping the tea hotter for longer and prolonging the experience, but its smooth surface means the tea retains its flavour better (the teas natural tannins tend to stick to less smooth surfaces, which incidentally makes them more difficult to clean).
You may also be interested in…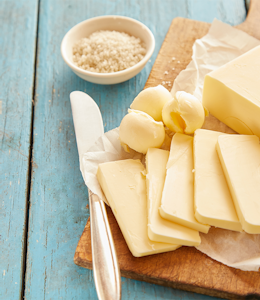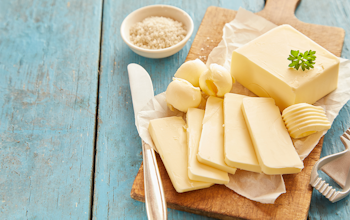 You may also be interested in…
The ultimate guide to butter
Read
You may also be interested in…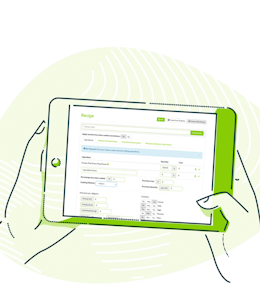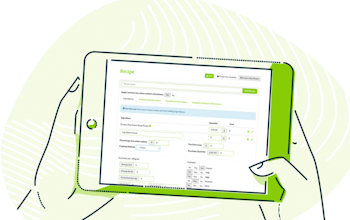 You may also be interested in…
Solutions Spotlight: Recipe Builder
Read
You may also be interested in…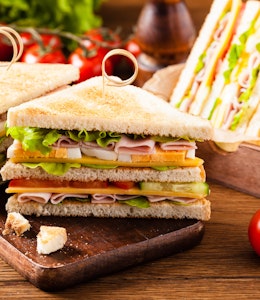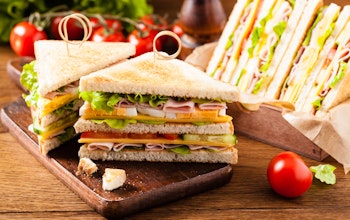 You may also be interested in…