Vegan Maple Rice Pudding by Munching with Molly
Reference Intake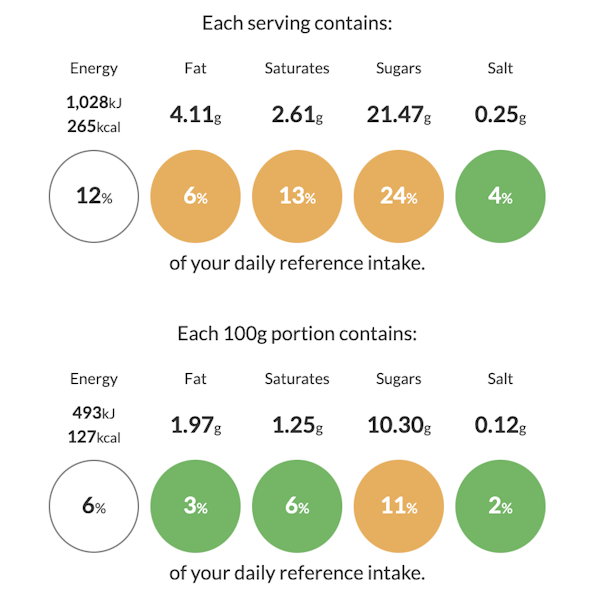 Dietary info
Allergens
N/A
Welcome to The Erudus Recipe Book, where we share delicious recipes from our manufacturers and friends in the food industry and throw in all the allergen and nutritional information as an added bonus.
It's also the perfect place to highlight our Recipe Builder tool – designed to aid caterers by automatically aggregating nutritional values, costs and allergy statements as you add ingredients.
This delicious recipe is courtesy of Molly Buckingham, a flexitarian content creator in the food industry. A food enthusiast who has amassed a following on social media, Molly shares food inspiration and delicious food recipes with her followers as well as trying some controversial food combinations so you don't have to. Using Tilda's new organice rice milk, Molly has shared with us a delicious rice pudding recipe...
Ingredients
Pudding rice (100g)
2tbsps maple syrup or 50g sugar
Tilda Organic Classic Rice Milk (600ml)
Vegan cream (100ml)
Pinch of salt
Pinch of cinnamon
1tsp vanilla extract
Method
1.
1. In a saucepan add in the rice, milk, maple syrup, cinnamon, vanilla and salt
2.
2. Simmer for 30mins, stirring occasionally, until the rice is cooked
3.
3. Stir in the cream and simmer for 5 more mins until thick and creamy
4.
4. Serve with a sprinkle of orange zest, figs, raisins, desiccated coconut, more syrup and dig in!