One Aldwych Braised Beef In Red Wine and Port
Prep time
25 Hours (Don't worry – that's just marinating!)
Serves
1 Portion (Multiply ingredients for multiple diners)
Download
Welcome to The Erudus Recipe Book, where we share delicious recipes from our manufacturers and friends in the food industry and throw in all the allergen and nutritional information as an added bonus.
---
Ingredients
Beef Cheeks (600g)
1 Carrot
1 Onion
Garlic (1/2 Bulb)
1 Celery Stick
1/2 Leek
Port (200ml)
Red Wine (500ml)
Potts' Beef Stock (500ml)
Large Sprig of Thyme & Rosemary
2 Bay Leaves
Reference intake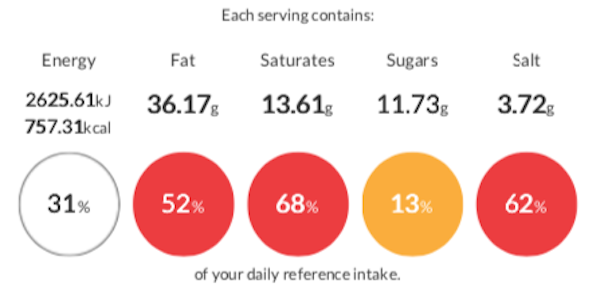 Method
1.
Remove any excess fat from the beef cheeks and cut into approximately 2 inch dice.
2.
Peel, wash and chop the vegetables, and place them in a bowl with the wine, port, herbs and cheeks.
3.
Leave to marinade for 24hrs.
4.
Remove the veg and cheeks from the marinade.
5.
In a frying pan add a little oil and sear the cheeks until browned all over. Remove into a large pot.
6.
In the same frying pan, add a little more oil and the vegetables, and cook gently for a few minutes. Add to the pot.
7.
Add the marinade and beef stock to the pot, bring gently to the boil, cover with a lid and cook in the oven for 5hrs at 110c.
8.
Once cooked, allow to cool slightly. Remove the cheeks and strain the rest through a sieve. Reduce the liquid by approx. 2/3.
9.
Put the cheeks back in the sauce to warm and serve.
10.
Served with mashed potato, lardons of smoked bacon and chopped parsley.