This beautifully balanced dish is brimming with flavour and a range of nutrients, this Vegan chilli has an added surprise with a hint of cocoa! Perfect for Veganuary.
---
Ingredients
Small Red Potatoes (560g Chopped into Chunks)
White Onion (200g Finely Chopped)
1 Large Red Bell Pepper
Low-Sodium Broth or Water (3 Cups)
Salt (1.5 Tsp)
Tomato Puree/Sauce (1 Cup)
Chilli Powder (1.5 Tbsp)
Unsweetened Cocoa Powder (2 Tbsp)
Smoked Paprika (1 Tsp)
Salt-free Tinned Black Beans (750g Drained & Rinsed)
Sweetcorn (135g)
Reference intake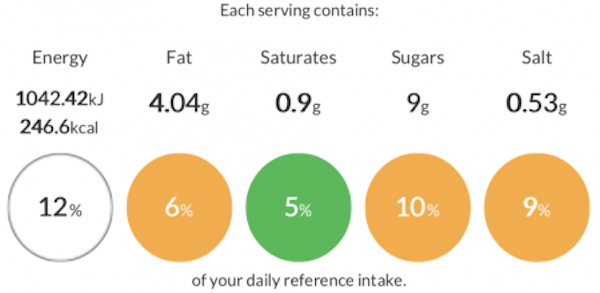 Method
1.
Preheat the oven to 210°C (415°F) and line a baking tray with baking parchment.
2.
Chop the potatoes and spread out on the tray evenly. Season them with salt and pepper, then bake for 15-20 minutes until golden brown.
3.
While potatoes are cooking, prepare the chilli. Add the onion, bell pepper, water and salt in a large pan and bring to the boil. Once boiling, turn to medium-high heat and cook for 8 minutes.
4.
Add the tomato sauce, chilli powder, cocoa powder and smoked paprika and then turn down the heat to medium-low and cook for another 5 minutes.
5.
Add the drained beans and sweetcorn, raise the heat back to medium and cook for around 5 minutes. Taste and add salt or spices if necessary.
6.
Garnish the dish with the roasted potatoes. If desired add some fresh avocado and red pepper flakes.