Reference Intake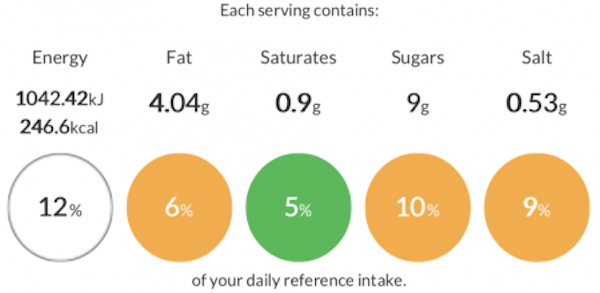 Dietary info
Allergens
N/A
This beautifully balanced dish is brimming with flavour and a range of nutrients, this Vegan chilli has an added surprise with a hint of cocoa! Perfect for Veganuary.
Welcome to The Erudus Recipe Book, where we share delicious recipes from our manufacturers and friends in the food industry and throw in all the allergen and nutritional information as an added bonus. It's also the perfect place to highlight our Recipe Builder tool – designed to aid caterers by automatically aggregating nutritional values, costs and allergy statements as you add ingredients.
This week's recipe really packs a punch, our Vegan Chilli with Cocoa contains a range of vegetables, some delicious spices and the twist of cocoa powder adds an extra element of flavour to the beans, sauce and chilli poweder to give it added richness. It's incredibly tasty, and best of all? It's suitable for Vegans, Vegetarians and suitable for Coeliacs making it the perfect go-to recipe for everyone.
Even though we're nearing the end of Veganuary, this recipe is so tasty it's perfect for adding to your list of staples, so you can enjoy it all year round!
Ingredients
Small Red Potatoes (560g Chopped into Chunks)
White Onion (200g Finely Chopped)
1 Large Red Bell Pepper
Low-Sodium Broth or Water (3 Cups)
Salt (1.5 Tsp)
Tomato Puree/Sauce (1 Cup)
Chilli Powder (1.5 Tbsp)
Unsweetened Cocoa Powder (2 Tbsp)
Smoked Paprika (1 Tsp)
Salt-free Tinned Black Beans (750g Drained & Rinsed)
Sweetcorn (135g)
Method
1.
Preheat the oven to 210°C (415°F) and line a baking tray with baking parchment.
2.
Chop the potatoes and spread out on the tray evenly. Season them with salt and pepper, then bake for 15-20 minutes until golden brown.
3.
While potatoes are cooking, prepare the chilli. Add the onion, bell pepper, water and salt in a large pan and bring to the boil. Once boiling, turn to medium-high heat and cook for 8 minutes.
4.
Add the tomato sauce, chilli powder, cocoa powder and smoked paprika and then turn down the heat to medium-low and cook for another 5 minutes.
5.
Add the drained beans and sweetcorn, raise the heat back to medium and cook for around 5 minutes. Taste and add salt or spices if necessary.
6.
Garnish the dish with the roasted potatoes. If desired add some fresh avocado and red pepper flakes.