'Strawberries & Cream' French Toast by LILOFOODIE
Reference Intake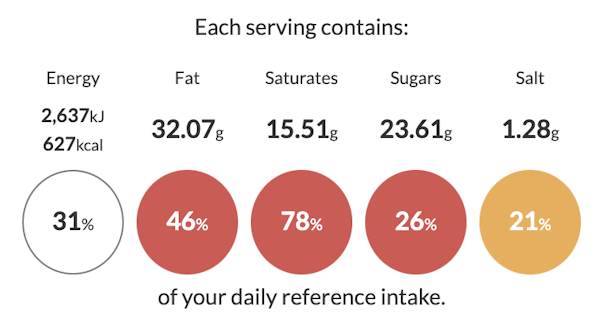 Dietary info
N/A
Allergens
Contains Cereal Containing Gluten
Welcome to The Erudus Recipe Book, where we share delicious recipes from our manufacturers and friends in the food industry and throw in all the allergen and nutritional information as an added bonus.
It's also the perfect place to highlight our Recipe Builder tool – designed to aid caterers by automatically aggregating nutritional values, costs and allergy statements as you add ingredients.
In honour of National Strawberry Day, we celebrate with this 'Strawberries & Cream' French Toast recipe courtesy of @LiloFoodie. Lia Zuhri is a London food blogger and content creater boasting over 18,000 followers on her Instagram which proves the perfect place for food inspiration, recipes and restaurant reviews.
We're excited to share this recipe from the Lia, the ultimate food connoisseur as the perfect indulgence for National Strawberry Day.
Enjoy!
Ingredients
French Toast:
3 large eggs
1tsp nutmeg powder
1tsp cinnamon
1tsp vanilla extract
1 pinch of salt & pepper
1tsp butter
6 slices brioche bread
Toppings:
Strawberries (halved)
Whipped Cream/Double Cream
Toppings (optional):
Crushed pistachios
Pumpkin seeds
Almond flakes
Chia seeds
Raw honey
Cinnamon powder
Method
1.
Crack the eggs into a medium sized flat mixing bowl and add cinnamon, nutmeg, vanilla extract and a pinch of salt and black pepper. Whisk the mixture.
2.
Heat up a frying pan with some butter. While you wait for the pan to heat up, dunk all your brioche slices in the bowl and make sure both brioche sides and their edges are fully coated in the egg mixture.
3.
Fry the coated slices in the pan for around 3-4 minutes on each side until they look brownish and golden.
4.
Stack them up and use any toppings you desire!