Steak with Chocolate and Coffee Sauce
Prep time
1 hour 10 minutes
Reference Intake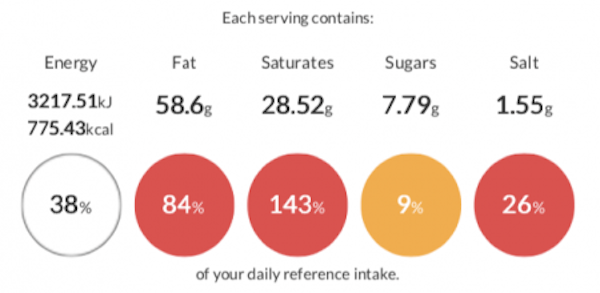 Dietary info
N/A
Allergens
Ingredients
Steak (800g)
Streaky Bacon (150g, Cut into cubes)
2 Single Expresso Shots
Belgian Dark Chocolate (50g)
4 Garlic Cloves
White Wine (1/2 a Glass)
1 Large Onion, Diced
Double Cream (150ml)
3 Bay Leaves
Thyme
Fresh Pink Peppercorns (1 Tbsp)
Salt & Black Pepper
Method
1.
Add the garlic to the steak and bay leaves and marinate for 1 hour at room temperature. In the meantime, dice the onion and fry until caramelised.
2.
Blitz the mixture in a food processor with the wine and reserve. In a frying pan, melt the butter and fry the steaks over high heat for 2 minutes each side.
3.
Remove the steaks from the heat, season with salt and pepper and set aside to rest.
4.
Add the bacon to the pan and fry until golden. Add the onion purée and fry for a little longer.
5.
Return the beef to the pan and add the cream and pink peppercorns, stirring until the sauce begins to bubble.
6.
Mix in the coffee, chocolate and thyme, stirring until it reaches a simmering point. Serve immediately.