Starling's Artisan Foods Triple Chocolate Cheesecake
Bake time
4 hours (Leaving To Set)
Reference Intake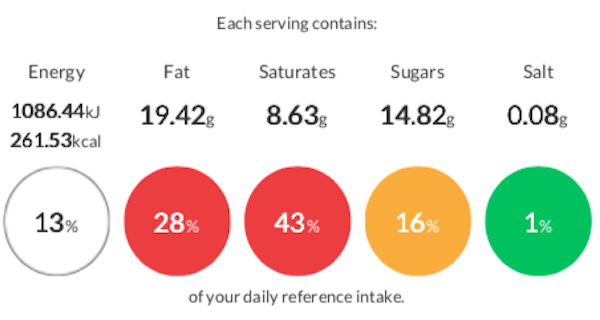 Dietary info
N/A
Allergens
Contains Cereal Containing Gluten
Starling's Artisan Foods Triple Chocolate Cheesecake
Ingredients
Starlings Artisan Food Triple Chocolate Biscotti (60g)
Unsalted Butter (25g, Melted)
Whipping Cream (Not Whipped) (100g)
Dark Chocolate (100g)
Cream Cheese (100g)
Vegetable Oil (For Topping) (20ml)
Dark Chocolate (For Topping) (50g)
Method
1.
Finely crush the biscotti, mix in the melted butter & place evenly 5 mm thick in the bottom of a tart ring or jar.
2.
Place half whipping cream in a thick bottomed pan & bring to the boil, pour onto the chocolate & stir until the chocolate has melted.
3.
Semi-whip the other half of the cream & gradually fold in the cream cheese, then mix with the cooled chocolate cream mixture.
4.
Pour the chocolate mixture into the ring & chill in the fridge until set.
5.
Melt the chocolate reserved for the topping then slowly add the oil. Pour over the cheesecake allowing to set before serving.