Shaken Udder Salted Caramel Bread & Butter Pudding
Reference Intake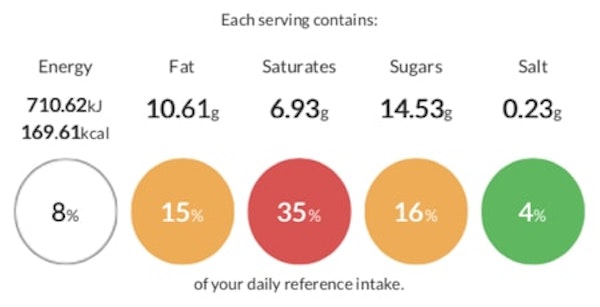 Dietary info
N/A
Allergens
Contains Cereal Containing Gluten
Ingredients
Butter (25g, Plus extra for greasing)
8 Thin Slices Bread
Chocolate Chips (50g)
Shaken Udder Salted Caramel Milkshake (350ml)
Double Cream (50ml)
2 Free-Range Eggs
Granulated Sugar (25g)
Method
1.
Grease 6 individual ramekins.
2.
Cut the crusts off the bread and spread each slice with butter on one side then cut into 2cm squares.
3.
Arrange a layer of bread, buttered-side up, in the bottom of the dish, then add a layer of chocolate chips. Repeat the layers of bread and chocolate chips until you have used up all of the bread. Finish with a layer of bread, then set aside.
4.
Gently warm the milkshake and cream in a pan over a low heat to scalding point. Don't let it boil.
5.
Crack the eggs into a bowl, add three-quarters of the sugar and lightly whisk until pale.
6.
Add the warm milkshake and cream mixture into the eggs and stir well, then strain the custard into a bowl.
7.
Pour the custard over the prepared bread layers, sprinkle the remaining sugar and leave to stand for 30 minutes.
8.
Preheat the oven to 180°C. Place the ramekins in the oven and bake for 30-40 minutes.